Industry
Modern offset presses require special consideration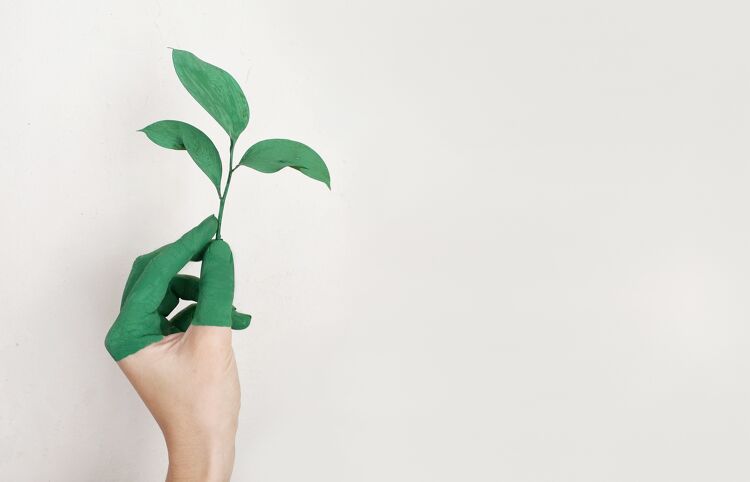 Laurel Brunner discusses the importance of reviewing the environmental benefits of sustainable technologies.
It seems so simple, you invest in new technology that has a lower carbon footprint and you make a more sustainable decision. Achieving a lower carbon footprint is usually why companies invest in upgraded digital presses, new computer-to-plate systems and processless plates like Kodak's Sonora. What are the knock-on environmental effects of new and more sustainable technologies? This is a problem for technology investments and everything that is intended to be environmentally friendly.

In regard to UV-curing litho presses that usually have interstation curing, the on-press chemistry can differ and this must be accounted for in environmental impact evaluations. Litho presses uses UV curing for longer than any other printing method. The science behind web and sheet fed presses are very advanced and produce several applications on various substrates. UV curing litho presses are usually much more expensive to own and run in comparison to conventional offset presses. However, they are deemed to have solid benefits that translate into improved margins. Drying is immediate with UV curing inks, therefore there are no delays before finishing which saves 2 to 3 days compared to prints printed with oil-based inks. UV cured inks stick to anything, there are practically no VOC emissions associated with them and subsequently no additional venting is required in the press hall. The prints can be very high quality and resistant to mechanical degradation and chemicals. However, this is not an entirely rosy picture.

UV inks act very differently in comparison to conventional oil-based inks; therefore, every production component must be compatible including the fountain solution and the printing plate. Things can quickly go skewed if any of the settings on press are set to run conventional rollers and blankets or if minders use conventional cleaning materials. On press chemistries that are not compatible with UV-curing inks can negatively alter the printing plates and can affect run lengths, sometimes seriously affecting the durability of the cutting plate.

This is even more prevalent with hybrid presses, press maintenance and process control. Some printers we have spoken to have experienced a considerable loss of quality on the plates. As a result, they have had to replace them after a few thousand impressions. For a job that is only 10,000 impressions long, that is twice as many plates and for a run length of 40,000 it is four times as many which adds a considerable cost with not many gains.

This evidently has a huge negative environmental impact and a serious negative margin impact. This means more plates, processing chemistry, stopping and starting the press for plate changeovers and more energy emissions. Therefore, the moral is to review the environmental benefits of a technology in the wider context of the overall environmental impact. In addition, it is important to adjust things so that you can improve the technology and its environmental impact.

Source: This article was produced by the Verdigris project, an industry initiative intended to raise awareness of print's positive environmental impact. This commentary helps printing companies keep up to date with environmental standards, and how environmentally friendly business management can help improve their bottom lines. Verdigris is supported by the following companies: Agfa Graphics, Spindrift.click, EFI, FESPA, HP, Kodak, Kornit Digital, Ricoh, Splash PR, Unity Publishing and Xeikon.

Interested in joining our community?
Enquire today about joining your local FESPA Association or FESPA Direct