Industry
Mimaki brings out the Tx300P-1800B textile printer at FESPA Eurasia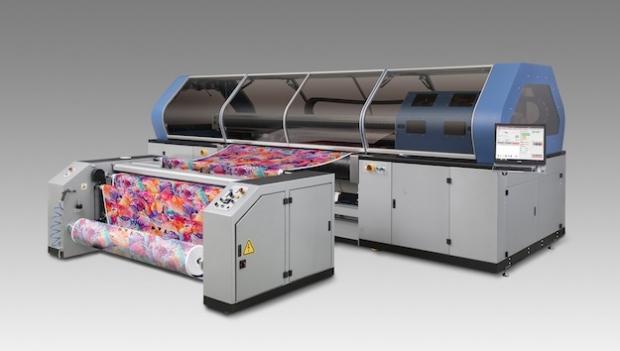 Mimaki will use FESPA Eurasia, from 8-11 December in Istanbul, to present its new belt-driven textile printer for short runs and bespoke prints. 
The manufacturer will also be presenting its wide range of solvent and UV printers on two booths at this year's regional show. Creative sign and display as well as industrial capabilities will be the focus of Booth C30 in Hall 2, while the latest possibilities in the textile world will be presented in Booth G10 in Hall 4 at FESPA Eurasia.
"The Mimaki portfolio has so much to offer to all operations looking to better address their customer needs," explained Mimaki general manager marketing EMEA Mike Horsten. "We wanted the most popular solutions to be accessible to the right audiences in a quick and easy way."
"Having two locations at this very important show was the ideal solution. This will ensure we have the right experts on hand to effectively address attendees' business-specific questions." PIMMS Group, Mimaki's distributor in Turkey, will also be hosting its visitors at the Mimaki booth in Hall 2, stand C30.
Sign & Display Graphics and industrial applications
A highlight in Hall 2 will be the 3.2-meter-wide SIJ-320UV UV LED roll-to-roll inkjet printer. It is ideal for signage media, including PVC and other banner materials, and runs at up to 110m2/h.
It will be shown with Mimaki's LUS-120 high performance UV curable inks and a new soft-media transportation kit that reduces creasing and stabilises the media flow.
This location will also feature UV flatbed printers, including the recently launched Mimaki UJF-3042 MkII with LH100 UV ink that prints on flat surfaces, acrylic and aluminium compound boards; and its wider version, the Mimaki UJF-6042 MkII.
Both machines are aimed at sign and graphics firms looking to diversify their offering and manufacturing companies requiring flexibility and short-run production capabilities.
The devices can print at maximum speeds of 2.48sqm/hr and 3.52sqm/hr respectively, which represents a 20% improvement in speed over previous models, as well on objects up to 153mm thick.
Visitors will be able to to see them running with the new LUS-120 inks, designed for printing on soft material surfaces such as membrane switches or smartphone wallet cases, with their ability to stretch up to 170% without cracking when pressed or folded.
In addition, Mimaki's latest solvent printers will also be on display. The CJV300-130/160 inkjet printer/cutter will deliver simultaneous print & cut operations at a print speed of up to 105.9 sqm/hr and the functional entry-level Mimaki CJV150 inkjet printer/cutter at up to 56.2 sqm/hr.
The Mimaki JV150 and JV300-160 inkjet printers, which are available in solvent and sublimation models, will show how to create a wide range of print applications, including indoor decorations, posters, shop or event decorations and vehicle-wrapping.
Digital Textile Printing: The wave of the future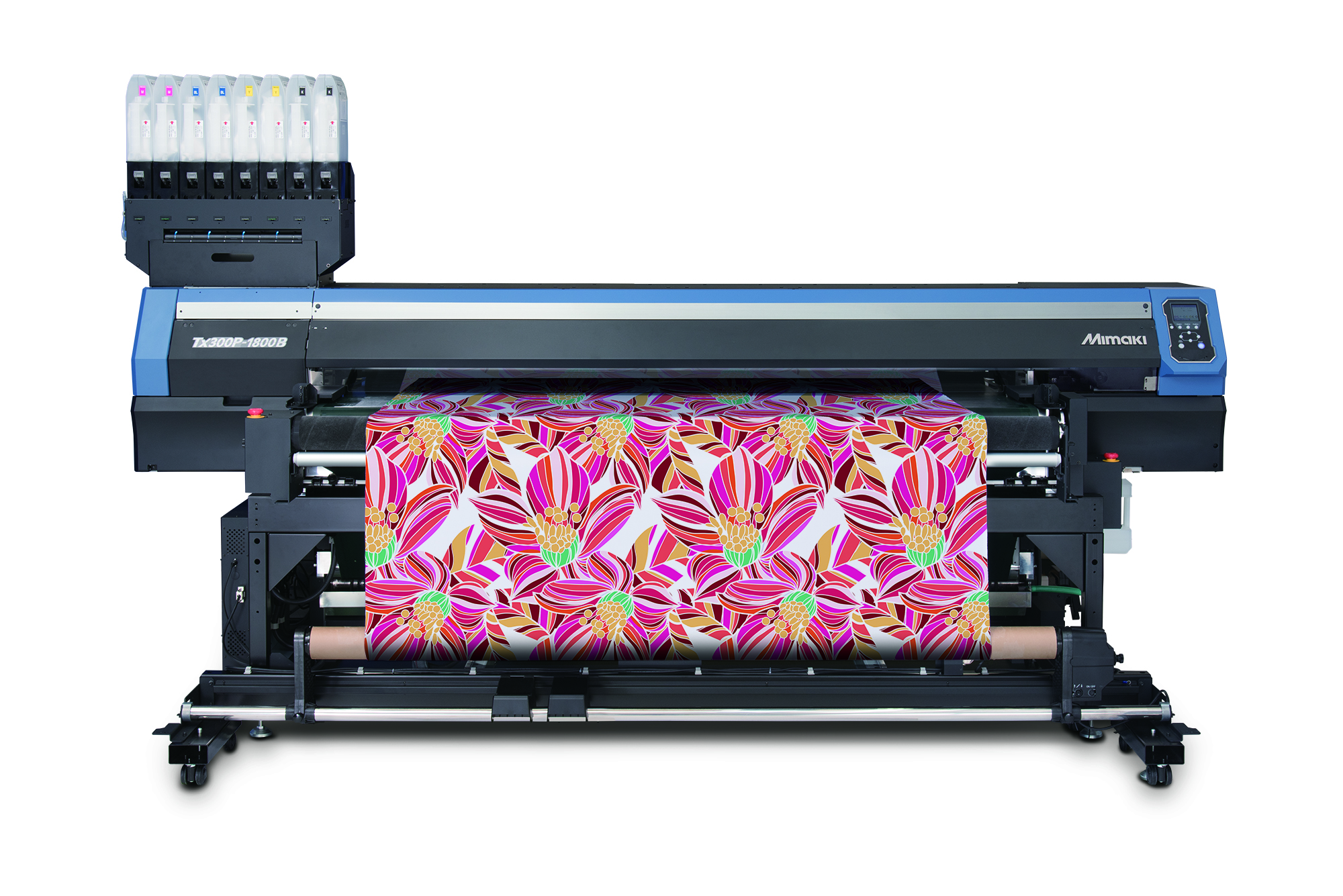 In Hall 4 stand G10 Mimaki will showcase a new belt-driven textile printer to help the textile and apparel industries meet increasing demand for sample production, cost-effective short runs and bespoke prints.
The 1.8m-wide Tx300P-1800B, a belt-driven version of the Tx300P-1800, has been developed to complement the larger textile machines from La Meccanica Costruzione Tessili, which Mimaki acquired earlier this year. It will be commercially available in the first two months of 2017.
The machine is suitable for printing fabrics including bulky textured materials as well as sheer fabric and stretchy materials such as knits. The potential for crumpling and bending of fabrics during the print process is reduced by the belt conveyance system, which incorporates a "crumple-free roller" and "paste roller" to ensure stable print results.
The device can print at speeds of up to 50sqm/hr, with high quality achievable at up to around 22sqm/hr, and can achieve print resolutions of up to 1,440dpi.
It is also said to eliminate the need for steaming or washing when printing with Mimaki TP400 textile pigment inks, reducing time, cost and potential water pollution.
"We are seeing a growing demand from consumers for more customised fabrics for home and fast fashion uses," adds Horsten. "To support this trend, our solutions must be able to operate with an increasingly wider range of materials and formats."
"Our customers want to be able to produce these digitally printed fabrics on demand, cost-effectively and to a very high standard of quality. Both the flexibility of our solutions and the quality of our inks play a vital role in delivering the consistent reliability required to meet demand for faster time to market without any compromise in quality."
Mimaki textile printers will also be exhibited at the booths from Digimania (stand H15), A.I.T. Dijital Baski Sistemleri (stand H20), PSC Tekstil (F30 / G15) and Karya Tekstil (stand J20).
With interest in its technology already high, Mimaki can expect this to increase after its appearance at FESPA Eurasia 2016, which runs from December 8-11 at CNR Expo Istanbul in Turkey.
There's no time to waste! Register now to start planning your trip to FESPA Eurasia 2016. Visitors can register via the FESPA Eurasia website, quoting reference code: EURH614 for free entry.
Interested in joining our community?
Enquire today about joining your local FESPA Association or FESPA Direct