Industry
MEEVO to double up at FESPA 2017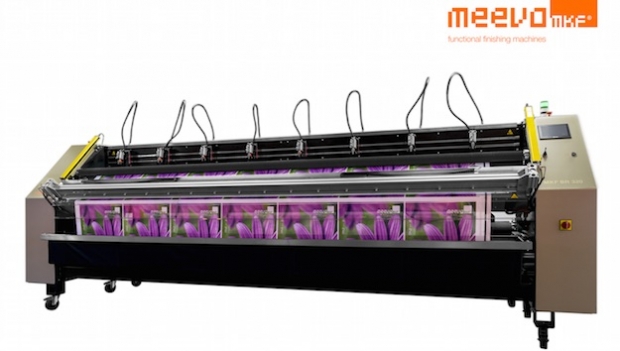 The MEEVO group has revealed that it will be represented by two companies at FESPA 2017 next month as it seeks to generate interest in solutions.
MEEVO and MEEVO MKF will both be in attendance to show visitors a range of products, with each business unit to focus on a certain area of the industry.
MEEVO will be showcasing the company's Latex Collection, a range of selected textiles and special products that are specifically developed to achieve the best results when printed with Latex technology. The firm said this portfolio is the first catalogue focused on this sort of technology, adding that a number of the textiles in the range have been certified by HP.
Visitors will be able to find out more about new product WallCork, which has been designed as a solution for personalised wall decoration. The material is available in WallCork Natural and WallCork White.
Speaing about the product, Tiago Sousa Gomes, marketing executive at MEEVO group, said: "Besides the texture characteristics and the printing capacity, the cork has also an extensive list of qualities.
"It is natural product, environmentally friendly, recyclable and obtained out of sustainable production. It's also odourless, hypoallergenic and resistant to humidity, as well as being easy to both set and to clean, and has excellent characteristics of thermal and acoustical isolation."
Meanwhile, MEEVO MKF will be taking part in its largest-ever exhibition and is hoping to make an impact by showing off two new products in the form of the AF Mark II, a major evolution of the MKF BR 320, and the MKF MX Event sewing solution.
MEEVO MKF said that the MKF BR 320 AF Mark II, is the first cutting machine for textile with a high degree of automation. This model, which is fully integrated with Caldera and Ergosoft, is an evolution of a machine that already has its place in the market, with the company highlighting its ability to cut up to seven times faster than manual as a key advantage.
In addition, the new MKF MX Event is a sewing system with automatically guided sewing and synchronised mat, as well as a seven-inch touchscreen display. MEEVO MKF said the machine is the first of its kind to allow users to automatically join large-format panels, adding that the device does not requires a seamstress or any advanced training.
The MEEVO group will be in attendance on Stand C110 in Hall B6 at FESPA 2017, which runs from May 8-12 at the Hamburg Messe in Germany,
To find out who else will be exhibiting alongside MEEVO and MEEVO MKF at the event, visit the official website: www.fespa2017.com
Delegates can save 70€ entry fee to the exhibition by registering via the website and quoting reference code: FESG702. Discover how a visit to FESPA 2017 can benefit your business and register today.
Interested in joining our community?
Enquire today about joining your local FESPA Association or FESPA Direct