Industry
MCT Digital's first annual innovations in textile finishing symposium results in huge success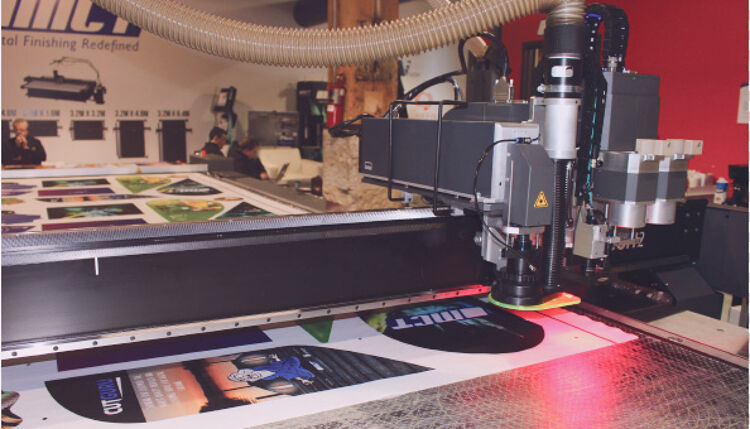 MCT discusses print technology at "Innovations in Textile Finishing" and launches new VersaTech2 "All-In-One" flatbed finishing solution.
On 1st February MCT held its First Annual Symposium: "Innovations in Textile Finishing" at MCT's headquarters in Downtown Milwaukee. This annual event was part of MCT's mission to be an unbiased source of information relating to improving productivity across the industry. Over 40 participants took part in various discussions, topics included print technology and printing, RIPS, Cutting, Vacuum and Fume filtration, Sewing and Welding, Fabrics and more.
Across 2 days, MCT revealed its VersaTech2 "All-in-One" Flatbed finishing solution running Fabric Laser Cutting Demos that features modern laser technology and incorporates traditional knife and routing tools. The VersaTech2's capabilities includes a unique patent-pending dual laser and traditional belt technology, a new third generation "Laserbelt" while reaching speeds of 78" per second.
After the discussions, there was an overall agreement that digitally printed textiles were now a vital part of the printing mix, which has seen a rapid growth over the past 2-3 years. Rick Burich from EFI/VUTEK says "we see a tremendous amount of growth in soft signage. Two years ago, it was in exhibits, now it's everything".
Overall, the feedback from the attendees, speakers and panelists and the MCT personnel were that the range of content was consistent with the Symposium's intentions and a fantastic first event for MCT Digital. The successful panel discussions engaged the audience and resulted in an interactive group discussion full of ideas, processes, and tips/tricks the attendees and presenters could share for how they've adapted to the major fabric shift in the marketplace.
The discussions included sewing, welding, and digitally finishing textiles, to manufacturing the actual material, and then into printing with fluorescent inks, utilizing new software capabilities for textile printing, and preserving images over time.
Join MCT Digital at FESPA Mexico 2018
Industry members eager to find out more about the latest equipment and developments from MCT Digital can visit them at this year's FESPA Mexico 2018 where they will be attending as an exhibitor with their partner Segra. FESPA Mexico is the largest exhibition in the graphics arts industry in Mexico and Latin America that provides visitors with the latest developments in technology, solutions and practical concepts on trends. It will take place from 20th – 22nd September 2018 with exclusive product launches and live demonstrations of state-of-the-art technology.
To find out more about FESPA Mexico 2018, see the full exhibitor list and to see information about how you can register to attend, visit the event's official website: www.fespamexico.com
Interested in joining our community?
Enquire today about joining your local FESPA Association or FESPA Direct