Industry
Masserdotti invests in new Zünd Cutter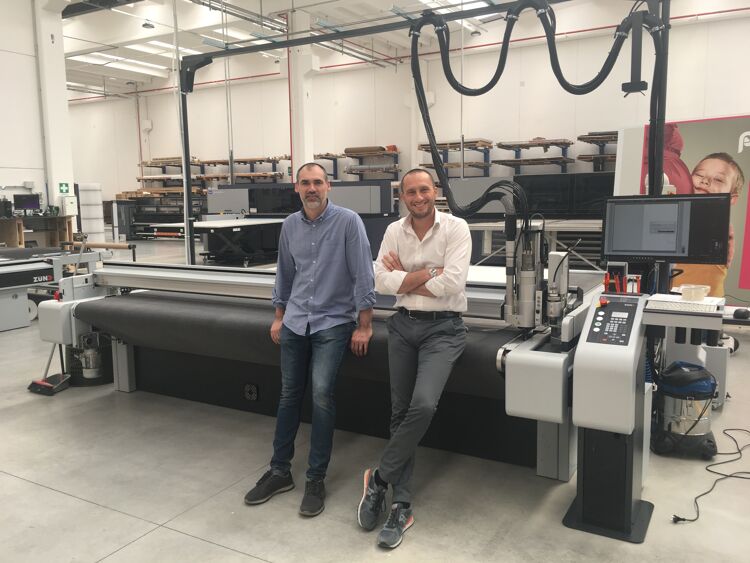 Italian Masserdotti Group invests once again in a Zünd G3 cutter for increased performance and flexibility for applications involving tough materials.
Masserdottoi originally started as an automotive repair shop 50 years ago and is widely recognized as a key player in the visual communication industry. Now in its second generation, Masserdoti is led by Alberto Masserdoti and currently has 40 employees. It is situated in Castel Mella, a Northern Italian town close to Brescia. In the 90s, Masserdoti was acknowledged as a digital printing pioneer and created new business opportunities due to continuous digitization.
For the past 10 years, the company has successfully manufactured goods for the interior design market. It expanded its product line into digital signage which started back in 2011. In spring 2018 Masserdoti opened a new production facility, a 10,000m2 space which features the latest manufacturing technologies. In the past 2 years the company added a Zünd G3 cutter for digital finishing which is now in operation three shifts per day. In autumn 2017, Masserdoti added another Zünd G3 and invested in a 3.6 kW RM-L Router Module. This addition resulted in a significant expansion in performance and flexibility for applications involving tough materials like wood and acrylics.
Alberto Masserdoti commented: "Whenever we plan to make an investment, we always want to ensure the production equipment that we are considering easily integrates with our existing workflow and helps improve our quality levels. Zünd's digital cutting systems pass these tests with flying colors".
By choosing the automatic router bit changer ARC, Masserdoti continues its mission to automate every aspect of production. Alberto Masserdoti concludes: "We are continually expanding our material palette. Zünd cutters enable us to use one machine for processing anything from polyester fabrics to PVC and all manner of rigid materials".
Interested in joining our community?
Enquire today about joining your local FESPA Association or FESPA Direct