Industry
Mactac announces new colours and speedier matching services for the MACal 9800 Pro Series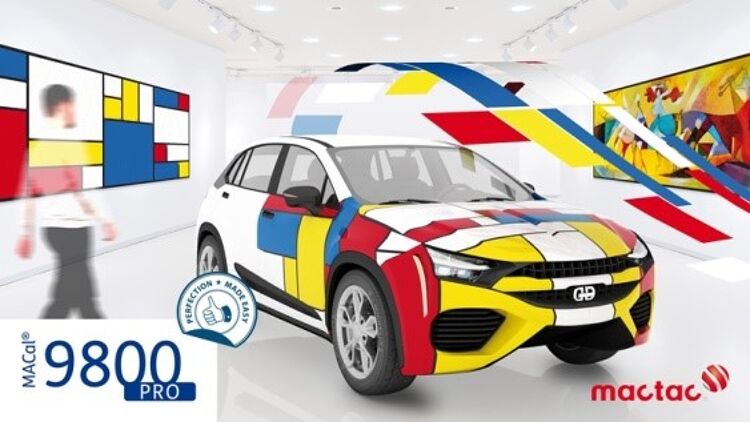 During FESPA 2018 in Berlin, Mactac Europe launched 16 new colour choices and speedier colour matching for the popular MACal 9800 Pro range, which included 6 new colours inspired by the Mondrian's palette. This means there is now a broader range of choices for long-term vehicle marking, window graphics, decorative and signage panels as well as other branding applications.
Oliver Guenther, the Senior Director of Marketing and Channel Strategy at Mactac Europe commented: "MACal 9800 Pro is one of our most significant premium quality films that features bright, opaque and long-standing colours that uses high-quality pigments. The solvent adhesive formulation evades problems such as edge-lifting, cracks and shrinkage. These 16 new colour options join an existing range of 100 high gloss colours. In addition we have improved our Colour Matching Service. This is currently available for as few as 15 reels for all films other than High-Tack and Bubble-Free"

The expanded MACal 9800 Pro range features 4 new High-Tack grades (Black and White in matt and gloss), 2 Bubble-Free grades (Black and White, gloss), 6 new matt colours and 3 new metallic colours. Adhesion for all is exceptionally good on flat and curved surfaces. The durability is 10 years for Black and White, 8 years for colours and 5 years for metallics.

Mactac is also able to match almost any colour required by a converter, with high precision at a faster speed. Converters can send a sample of the required colour (or supply a RAL reference) and will receive a colour match sample with 2 weeks.

Interested in joining our community?
Enquire today about joining your local FESPA Association or FESPA Direct