Industry
Kornit upgrades Avalanche range with new recirculating ink system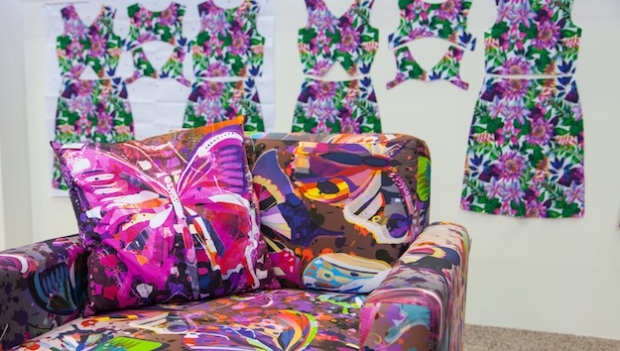 Digital textile specialist Kornit Digital has updated its flagship Avalanche direct-to-garment printer range by adding a recirculating ink system.
The new R-Series models of the Avalanche Hexa and the Avalanche 1000 use the same recirculating ink technology that is used in the manufacturer's Storm series as well as its Allegro and Vulcan printers.
This technology is said to optimise print quality and ink efficiency, enabling faster system availability after the start-up process.
The R-Series models are commercially available with immediate effect and have replaced the current Avalanche systems. Users of the existing Avalanche Hexa and Avalanche 1000 printers can also upgrade their machines to take advantage of the new capabilities of the R-Series.
"Kornit keeps innovating on all fronts," said Kornit Digital's vice president of marketing and business development Guy Zimmerman. "The new Avalanche R-Series is a great example how a proven flagship product can be optimized towards even higher print quality, reliability and cost efficiency and have noticed great reception of this new concept during the beta stage."
The Kornit Avalanche Hexa R-Series includes six colour channels plus white, for a wider gamut and improved spot color handling. The company said this system can be used to reproduce the true colours of licensed sports teams and accurately match corporate logos.
The Avalanche 1000 R-Series, which is used for the mass production of garments, has dual pallet industrial production capability and is designed for heavy-duty use.
The machine's 'double bridge' architecture enables the white and the colour print phases to run in parallel, for "optimised and unique dark garment efficiency". This device can print up to 220 light and 160 dark garments per hour.
Both systems feature a print area of up to 900x600mm and 12mm-wide pass printing. An automatic height adjustment mechanism allows printing over buttons, zippers and other protruding objects.
The machine also includes Kornit's NeoPigment process, which meets environmental regulations including Oeko-Tex Standard 100 and Global Organic Textile Standard (GOTS) pre-approval. NeoPigment prints are said to have a wide gamut of bright colours, long-term durability and washfastness and excellent hand feel.
Print professionals who want to learn more about the various printer options on offer from Kornit Digital can do so at FESPA Asia, which will take place from February 15-17 at the BITEC exhibition centre in Bangkok, Thailand. The firm plans to showcase a range of solutions at the event and is anticipating high interest in its products.
There's no time to waste! Register now to start planning your trip to FESPA Asia. Visitors can register via the official website quoting reference code: ASAJ701 for free entry.
Interested in joining our community?
Enquire today about joining your local FESPA Association or FESPA Direct