Industry
Kornit Digital president praises introduction of FESPA Asia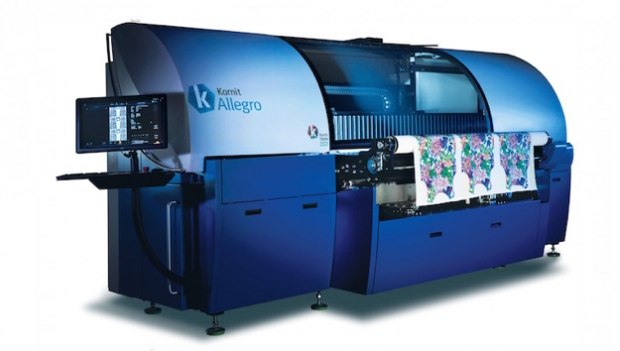 Digital textile specialits Kornit has revealed plans to use this year's inaugural edition of FESPA Asia  to push ahead its sales within the wider Asia-Pacific region.
Buck Kim, president for Kornit Digital Asia Pacific, has spoken out in support of new industry event FESPA Asia 2017, praising its organisers for putting together the show and addressing a major gap in the market.
Taking place for the first time this year, FESPA Asia 2017 will feature a wide range of exhibitors from all corners of the print market. The event will run from February 15-17 at BITEC in Bangkok, Thailand, with registration still open for visitors.
Kornit Digital will be one of the many companies in attendance this year and Kim has wasted no time in heaping praise on the organising team for introducing a new FESPA event that focuses purely on the Asian market, where his company has a major presence.
"We decided to exhibit at the first FESPA Asia event because FESPA itself is such a reputable brand," Kim told FESPA ahead of next week's inaugural event. "There hasn't been a big show for the print industry in South East Asia in recent years."
Kornit Digital is a regular attendee at FESPA events and will also feature at the main FESPA 2017, on stand B6-D10. Although the company is currently yet to announce its plans for the show in May, Kim was more than happy to reveal its strategy heading into the debt Asia event.
The firm will base its attendance at FESPA Asia around two of its most popular solutions, in the form of the Kornit Allegro and Kornit Storm Hexa.
Designed for use in the textile print sector, the Kornit Allegro can print on media up to 180cm wide at throughput speeds of up to 200sq m/hr in high speed mode. The device also features a high precision adhesive belt conveyor system, as well as a sppAxial unwinding system with adjustable fabric width and tension mechanisms.
"The Kornit Allegro is the only true digital solution for textile printing that includes pre-treatment and full finishing within a seven meters production line," Kim said.
Meanwhile, the Kornit Storm Hexa is a six-colour direct-to-garment print device that has a printing area of 50x70cm and can handle a wide range of materials such as cotton, polyester, lycra, linen, silk, leathern denim and wool.
Kim added: "Having said that there hasn't been a big show for the industry in South East Asia in recent years, we hope that this FESPA Asia 2017 can draw attention from the prospects in the region and push ahead our sales."
Interested in joining our community?
Enquire today about joining your local FESPA Association or FESPA Direct