Industry
Kornit Digital highlights sustainable growth strategy in China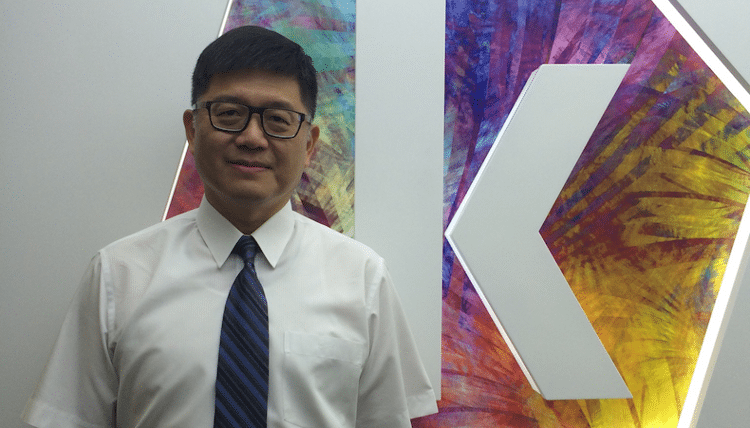 Kornit Digital has said its digital print kit can support China's aim of growing its economy through environmentally-friendly and sustainable production.
Specialist in digital textile printing technology Kornit Digital has been active in China since 2006 market, with its solutions being used by a number of companies across the country on a wide range of projects.
Kornit recently hit a major landmark by confirming that it had exceeded 125 systems in China and Buck Kim, president Asia-Pacific at Kornit, has now told FESPA that he anticipates further growth for the company in the country, due to the environmentally-friendly capabilities of its print technology.
"Over the years, Kornit has made significant investments in its infrastructure and manpower in China since we have been believing in China as one of our important markets around the globe," Kim commented.
"There is a rapidly growing digital adoption in China due to the government's determination on pursuing an extensive modernisation of the country until 2050, restricting traditional, polluting industries in favour of environmentally-friendly and sustainable production.
"Kornit's digital printing processes, compared to conventional methods, save enormous amounts of wastewater, chemicals and overproduction and make the textile industry cleaner – that's why we expect significant continued growth for years to come."
Kim went on to say that it is his belief Kornit has the right value proposition to address the needs from China market due to two "major momentums" he has identified in the country.
"Enterprises wanting to diversify their business model, entering e-commerce business or opening up new eco-friendly production lines, started to pick up Kornit's technology quickly – they start using our solutions for sampling purpose to have quick turnaround time and consistent quality to address the increasing demand of design varieties," Kim said.
"In addition, the big booming for e-commerce is happening in China, meaning to say, the consumer buying habit is changing from retail store to e-commerce.
"We believe that we can continue pushing China garment industry into Kornit's product values due to these two major momentums.
"Furthermore, after China's 19th Communist Party Congress, there is a strong drive from the central government that the country needs to go for environmental protection."
Kornit will seek to spread the word about its digital print solutions at this year's edition of FESPA Asia 2018, which takes place from February 22-24 at the Bangkok International Trade and Exhibition Centre (BITEC) in Thailand. FESPA Asia will welcome visitors from across Asia, including China, and play host to some of the leading names in global print.
For more information about the event, to view the full list of exhibitors and to register, visit the FESPA Asia 2018 website: https://asia.fespa.com
Interested in joining our community?
Enquire today about joining your local FESPA Association or FESPA Direct