Industry
Kiian Digital presents new sublimation ink range at FESPA Digital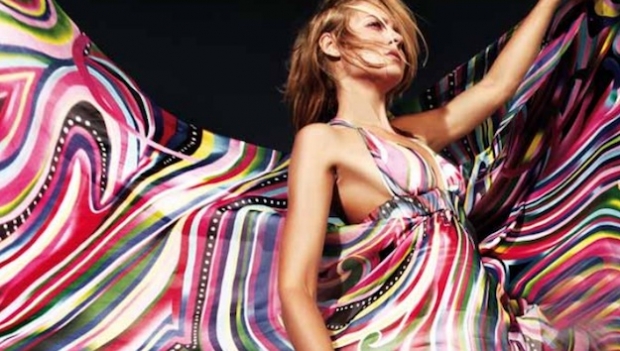 Kiian Digital has chosen FESPA Digital 2016 in Amsterdam to showcase the wide variety of textiles produced using its market-leading sublimation inks.
Comprising of 12 specially engineered inks, the range offers 81 colours, the most comprehensive gamut of high-quality colors for sublimation printers.
Tailored to meet the demand for striking, high-quality graphics across different textile and rigid materials, the array of applications on display at FESPA includes high-fashion apparel, endurance sportswear, equipment and household textiles.
"Digital printing is becoming increasingly popular in the textile and interior décor industry where color, performance and immediate availability are crucial," said Marco Girola, Kiian Digital Marketing Specialist.
"Bringing thousands of international industry professionals together, FESPA Digital provides the ideal platform to demonstrate the variety of products achievable using our sublimation inks. Our inks are developed to meet many customer demands and optimize their production, and FESPA visitors are sure to be inspired by the many creative applications on display."
Designed to withstand the intense printing conditions associated with textile printing, Kiian Digital's market-leading inks offer a range of benefits including, premium image quality, accurate colour reproduction, quick drying and reduced operating costs to increase production efficiency.
Along with being compliant with the worldwide Textile System standard, the portfolio is fully compatible with an extensive range of wide-format printheads, including industrial leaders Epson, Ricoh, Kyocera and Panasonic.
Kiian Digital's extensive Digistar portfolio of sublimation inks includes the K-One ink for the Kyocera inkjet printhead, enabling high quality and productivity for industrial-scale production.
The Digistar AIR ink formulation, compatible with Ricoh piezo-electric printheads, has been developed specifically for sublimation transfer printing onto synthetic fabrics (polyester) and blended fibers with a minimum of 80 percent polyester.
For Epson printheads, the Digistar Hi-Pro also enables transfer printing onto synthetic fabrics (polyester) and pre-treated rigid substrates.
Girola concluded, "Kiian Digital defines and develops the best ink solutions by understanding the evolving needs of our customers and the applications they produce. As such, the color properties of our sublimation range meet the printing requirements of over 20 market segments and adhere to the most important textile industry standards. We look forward to sharing our latest developments at FESPA Digital 2016."
FESPA Digital 2016 will this year play host to a large number of companies, each as keen as the other to show off their latest digital ink products and solutions to the thousands expected to attend this March.
To register for FREE to visit the show please use the promo code ADOZ0110. Your ticket will include access to FESPA Digital, European Sign Expo, FESPA Textile and Printeriors 2016. Online registration will close on the 7th of March and tickets on the door will be charged at €40.
Interested in joining our community?
Enquire today about joining your local FESPA Association or FESPA Direct