Industry
Kernow launches high-gloss metallic solutions for wide format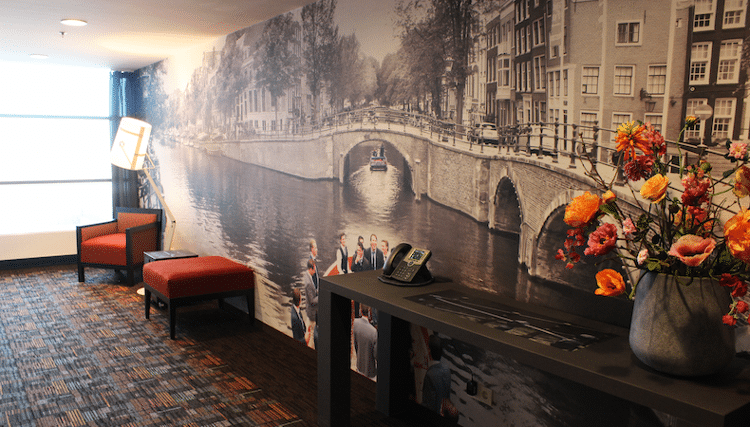 The latest innovations from Kernow, KernowJet MetaliK Cut&Print and MetaliK Inkjet, were launched at FESPA 2017, creating great interest during the show. 
The team was swamped with inquiries from dealers, specialist printers, sign makers and brand designers for applications including high-end packaging, luxury boutiques and 'next winter season campaigns'.
The Kernow R&D team focused on creating benefits and solutions, using ultra-dimensionally-stable polyester films. Shrinking lettering on a hot, south facing widow and the risk of ugly exposed adhesive edges is now consigned to history!
KernowJet Metalik films are for the sign and print industry. Metalik Cut & Print is for double-sided lettering on windows and signage with a removable adhesive that can be wet or dry applied.
Metalik Inkjet is for permanent application to POS boards and smooth surfaces and both products are printable with solvent, latex and UV inks in widths up to 1,524mm in silver, gold and rose gold.
Kernow president North America Bosy Colak commented: "We approached our R&D team with a challenge, create something special which they have done and then some! The wide format market was in need of a new, bright, innovative product for packaging, signs, and graphics. MetaliK goes above and beyond expectations when it comes to high-performance metallic solutions."
Features and Benefits
KernowJet MetaliK Cut & Print is a 74µm metallic, polyester film with double-sided, matched metallization effect. The thickness and stability of the material, combined with a removable adhesive, makes it extremely customer friendly in use.
Easy to cut with a plotter, even very small complex shapes, perfect for lettering and logos and any metallic displays. The double-sided metallic color is a major benefit, especially where outdoor temperatures, vandalism or accessibility are an issue… simply apply from the inside!
Printable with all standard eco-solvent, UV-curable and latex inks, it can easily be wet-applied with easy, clean removability from most surfaces.
The 76µm KernowJet MetaliK Inkjet is one-sided with a high-tack, waterproof, permanent adhesive. It is especially designed for laminating on boards before or after printing, depending on the printing equipment. The three films in this range also meets highest standards when it comes to packaging, doming, or POS applications. It can be used for permanent lettering and logos, where the double-sided viewing is not needed.
All KernowJet MetaliK films will be available in 54in and 60in widths.
Interested in joining our community?
Enquire today about joining your local FESPA Association or FESPA Direct