Industry
Kantar conducts survey on self-adhesive graphic film manufacturers on behalf of a leading party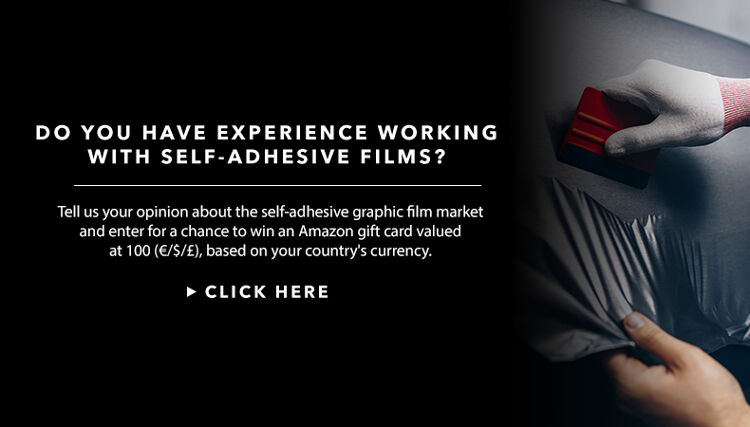 Kantar, the world's leading insights and consulting company, carries out a survey on behalf of a leading party in the industry about brands of self-adhesive graphic films manufacturers
If you have experience working with self-adhesive films, Kantar would like to ask you some questions on behalf of its customer about your brand preferences if you sell, buy or install vinyl.

This survey will take approximately 15 minutes to complete, and you will have a chance to win a 100(€/£/$) Amazon gift card.

Please click here to complete the survey.


Interested in joining our community?
Enquire today about joining your local FESPA Association or FESPA Direct