Industry
Inca to launch IncaConnect at FESPA 2017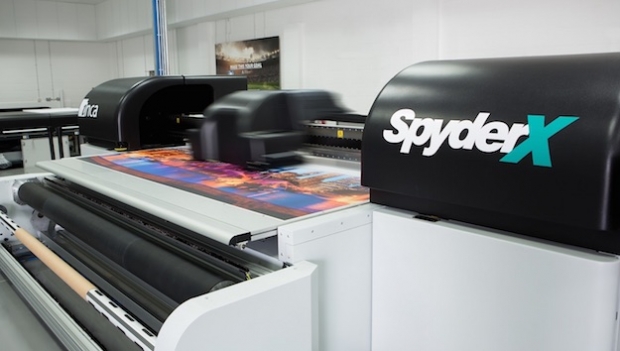 At FESPA 2017, Inca will present its new software suite IncaConnect that it is said to provide greater visibility and workflow management on Onset and Spyder printers.
First-time exhibitor Inca Digital will showcase a wide range of new products and technologies with a themed stand demonstrating how its inkjet innovations can go far beyond what meets the eye.
A renowned magician, winner of 'The Magic Circle Close-Up Magician of the Year 2017', will be on the stand demonstrating the magic of Inca through bespoke illusions and performances.
"We are very excited to be showcasing our inkjet technologies at this year's FESPA. With a growing number of products across a range of industries, we believe the time is right to give FESPA visitors a much greater understanding of what Inca currently offers and the exciting new product innovations we are working on," commented Inca CEO John Mills.
"Inkjet technology is impacting on all sectors of the industry and our relentless commitment to innovation, combined with our entrepreneurial approach to business means we are at the forefront of this impact in many sectors. FESPA 2017 gives us an outstanding platform to demonstrate all we have to offer."
Taking centre stage on the Inca stand will be the latest version of the SpyderX, a flatbed machine with added functionality of roll-to-roll printing. This printer's true versatility and potential will be put to the test on the stand throughout the show, printing on a range of substrates.
Launched in 2016, the SpyderX has been developed to meet the increasing market demand for a cost-effective mid-range printer that was capable of delivering the highest quality prints on a wide variety of substrates.
It features 3.2m-wide flatbed and roll-fed capability for handling rigid and flexible substrates and has a resolution of up to 1,000dpi.
It and delivers production speeds of 230sqm/hr and offers "sharp, pin-point accuracy", according to the company.
It can print up to 50mm thick on PVC sheets, foamboard, corrugated cardboard, display board, compressed cardboard, polystyrene, paper, synthetic paper, banner material and polycarbonate.
The SpyderX is available globally through Inca's growing network of distributors, who will be on stand to welcome visitors and give them insight into how Inca can transform their industry.
"Our distributors have outstanding reputations in their respective markets and having them on stand gives us an opportunity to showcase just how involved Inca is across a wide range of sectors," added Mills.
"Visitors will be able to discuss in-depth technical and applications related matters with our specialists, gaining an exclusive insight into Inca's products and how they could forever change the way they work."
In addition to the SpyderX, Inca will introduce IncaConnect, a powerful software suite developed in response to customer need for greater visibility and management of the workflow process for their Onset and Spyder machines.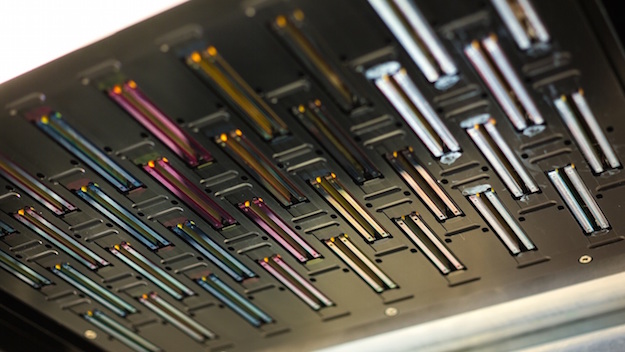 The six-colour plus white SpyderX inkjet printer uses Inca ink. The six colours are cyan, magenta, yellow, black, light cyan and light magenta.
This new software, accessible via a web-based GUI, dramatically improves data visualisation with an integrated dashboard, displaying statistics that can help customers quickly analyse efficiency, identify trends and improve job costing.
It has been designed to seamlessly integrate any Inca machine into existing workflow solutions, reducing job configuration time and manual intervention, enhancing productivity and reducing downtime.
"Inkjet's inherent versatility means it is increasingly seen as a viable technology for many industrial markets, who are facing their own challenges in terms of how they reduce run lengths, increase personalisation and produce on demand, all without interrupting their current production schedules or compromising on quality," said Mills.
"Inca Digital has always been about innovation, getting close to customers, understanding their needs, and critically, the reasons behind these needs. This has helped us consistently deliver user-centric products to the market and this has been the foundation of our success."
"We are looking forward to a great show and to helping as many visitors as possible to discover the 'magic of Inca," Mills concluded.
Register for free to attend FESPA 2017
Industry members that are keen to learn more about the new SpyderX , as well as the many other solutions on offer from Inca Digital, can visit the manufacturer at FESPA 2017.
Taking place from May 8-12 at the Hamburg Messe, in Hamburg, Germany, the exhibition will play host to many major brands from across the global market.
Inca is just one of a host of industry heavyweights that will be in attendance at the event, with visitors able to find the company at booth D51 in Hall A4.
For more information on FESPA 2017, the companies that will exhibit and to sign up to attend as a visitor, please visit: www.fespa2017.com
Delegates can save 70€ entry fee to the exhibition by registering via the website and quoting reference code: FESG702. Discover how a visit to FESPA 2017 can benefit your business and register today.
Interested in joining our community?
Enquire today about joining your local FESPA Association or FESPA Direct