Industry
HP to focus on quality at FESPA Eurasia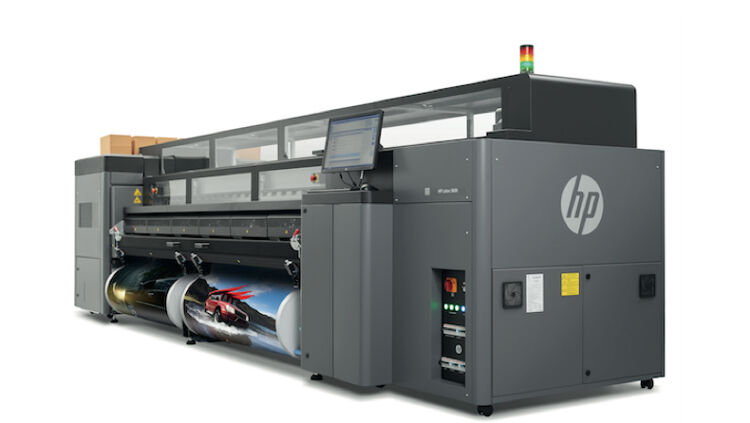 Leading print manufacturer HP has announced that it will demonstrate its Latex 3200 large-format printer at the upcoming FESPA Eurasia 2017 event.
FESPA Eurasia 2017 will take place from December 7-10 at the CNR Expo in Istanbul, Turkey, and feature a host of major brands from across the global print industry. Visitors will be able to view a range of new technologies and find out more about how this kit can help their business expand and grow.
HP is one of a number of leading names that will be in attendance this week, with the manufacturer to have a presence through regional distribution partner Mat Kağıt on Stand A65 and B65.
The main feature on the Mat Kağıt stands will be the Latex 3200, a large-format print solution that is able to operate at speeds of up to 1,950sq ft/hr in outdoor mode. Users are also be able to produce indoor-quality printed work at speeds of 1,290sq ft/hr, as well as textile and canvas applications at 830sq ft/hr and high saturation backlists at 470sq ft/hr.
HP said the Latex 3200 can offer an average monthly print volume of between 30,000sq ft and 60,000sq ft, with users also benefitting from a maximum print resolution as high as 12000 x 1200dpi.
"With HP Latex technologies, you can produce traditional sign jobs and explore new revenue streams with an extensive range of application offerings," HP said.
"With the HP Latex 3200 Printer and HP Print Beat, you can stay in control in-plant and online. Meet tight deadlines without sacrificing quality and keep production in-house."
Cited here by the manufacturer, HP Print Beat allows users of its HP Latex kit to gain access to status updates "virtually anytime, anywhere" via a web browser or mobile device. This application enables users to be a lot more flexible with their print production and allow them to monitor progress while away from the site.
FESPA Eurasia 2017 is now just hours away, with the specialist, regional event set to attract a wide range of visitors. Various markets within the Eurasia region have been cited as significant growth areas for print and with plenty of activity expected across the area over the coming 12 months, visitors can expect a real sense of excitement in the air at FESPA Eurasia this week.
To find out more about what is in store for visitors at FESPA Eurasia, as well as view more information about the special areas and see the full list of exhibitors confirmed for the event, visit the official website and register today.
Don't forget to use promotional code: EURH717 for free entry.
Interested in joining our community?
Enquire today about joining your local FESPA Association or FESPA Direct