Industry
HP and Zanders collaborate on new coated inkjet paper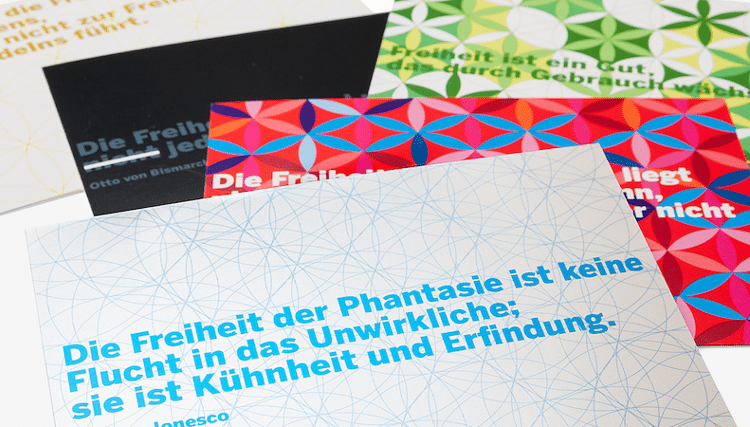 Zanders has unveiled Zanjet, its coated inkjet paper available in gloss and silk finish with Forest Stewardship certification.
Designed for high-speed commercial inkjet printing, the product was created in cooperation with HP for use on its PageWide web presses. German paper manufacturer Zanders said the paper will provide "maximum densities and pin-sharp detail at full press speeds".
Costs for for the new papers were described as "relatively low" and they can be ordered as part of a trial now, with full availability scheduled for February.
"Suitable applications for Zanjet include full-colour brochures, direct mail campaigns, soft covers and books," said sales director John Tucker. "It is already in use by two major German car brands for log books.
"The grade is ColorPro Technology certified and meets the strict standards to offer optimised print performance, deliver superior quality, outstanding picture reproduction with maximum densities and pin-sharp detail at full press speeds.
"We continue to develop inkjet products and further developments will be released later this year."
Zanjet is recommended for short runs on premium promotional materials and will be available in text grades of 90, 104, 115, 130 and 150gsm, and cover stocks of 200 and 250gsm. All products are made in Germany and will be supported with inventory and cutter reels.
The product will be supplied directly by Zanders.
Its range encompasses high-gloss finished label papers and premium board grades forming part of the Chromolux brand, the Zanlabel types of label paper, and the Zanpack grades of packaging board.
Zanders' premium brands include Chromolux digital, Silver digital and Zanpack silk digital specially developed for digital printing.
The firm's clients operate predominantly in the beverages and luxury food, pharmaceutical, and cosmetics markets.
Interested in joining our community?
Enquire today about joining your local FESPA Association or FESPA Direct