Industry
Gardners invests in an EFI VUTEk HS125 F4 from CMYUK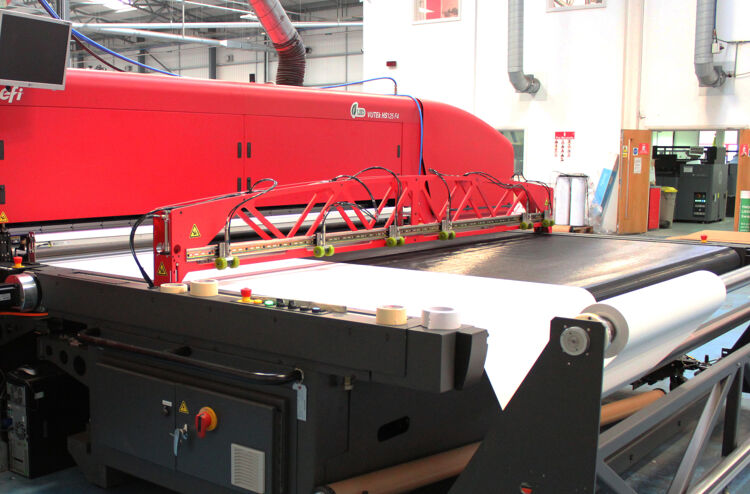 CMYUK has installed an EFI VUTEk HS125 FAST 4 (F4) printer at Cardiff-based Gardners, one of Europe's pre-eminent digital wide format printing companies specialising in retail, fleet, out-of-home and experiential print experiences.
The HS125 F4 is Gardner's seventeenth digital printer in its current roster, designed for continuous shifts and 24-hour industrial production capabilities. It is set to become a central powerhouse in the company's main production processes. All work from Gardner's existing HP 7600 printer has been migrated over to the HS125 along with significant amounts of roll and sheet output from the company's other 5m wide fleet.

Gardners purchased the HS125 because primarily it had a requirement for a 3m wide printer that offered blistering industrial production speeds at super high quality – attributes that traditionally have not been achieved at this level.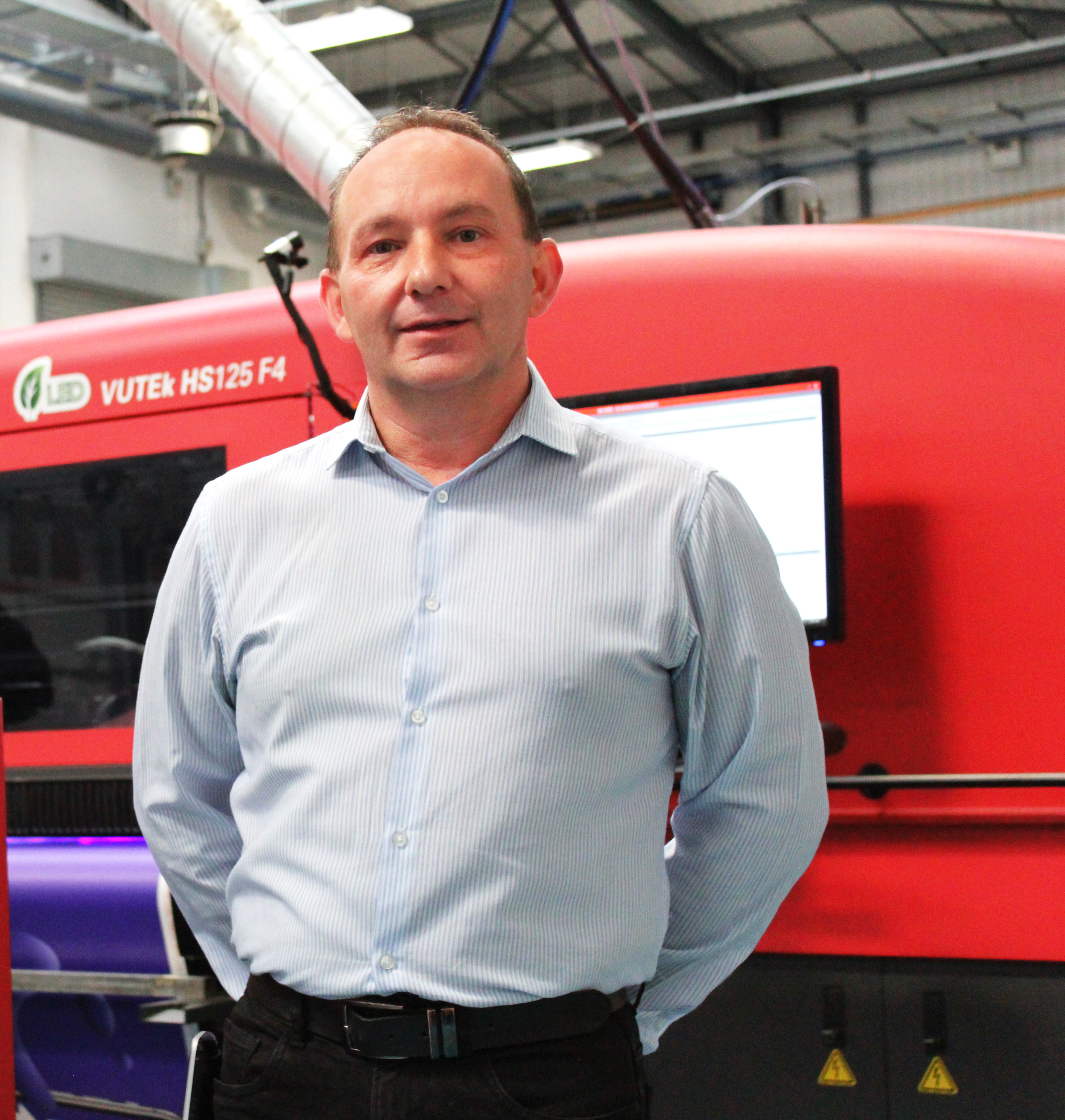 "The EFI VUTEk HS125 F4 will sit alongside our Durst 1330 as a mainline printer," said Richard Courtney, Managing Director, Gardners. "It'll become a main printer for us to provide a significant amount of extra capacity to service additional retail work. It will also help deal with ever-decreasing lead times, and will boost capacity by increasing our opportunity to say yes."

The investment includes the advantage of three quarter loading for multiple rigid sheets. "The addition of the 3/4 automation has allowed us to produce longer print runs with a single operator in turn creating capacity," said Adrian Hallett, Gardners' Operations Director who oversaw the implementation programme.

Due to the immense production speeds of the printer and to enhance workflow visibility, Gardners has installed a camera on the printer's gantry giving the single operator a 360-degree view. It has also added its own self-engineered roll-to-roll offline cutting system, which it has integrated to the front of the printer. This has further contributed to decreasing finishing times.

"The printer has bedded in very well," said Hallet. "It's outputting 150 sheets (8 x4ft) per hour, hitting rates that were advised. The printer is going to be a very, very good asset for us."
This is the first time that Gardners has purchased a printer from CMYUK. "It has been first class service. The product turned up on time, was installed within the suggested time frame and followed on with excellent operator application training and production support. We had a couple of teething problems on the machine but it was all rectified swiftly through EFI and CMYUK," said Hallett.

Training took place on-site over a two-week period with on-going support from Amira Bouchiba, CMYUK's training application specialist.

CMYUK is highly experienced in the installation of large and complex printers, and it employs a unique and highly regarded strategy of onboarding, a process where one of its application specialists is placed on-site for a two-week period following on from the initial operator training.

"Our onboarding process is designed to support press operators to become confident and proficient as they transition from training into real life production. We ensure that things that are taught are not forgotten, and the endless functionality in the technology is recognised, understood and utilised. There is no room for mistakes," said Robin East, Director CMYUK.

"Amira is a great asset for CMYUK as well as for us, knowing that she's on hand if we should have any issues. All the guys sang her praises, she has a great attitude," said Courtney.

It is this level of personal service that has made this buying and installation experience such a gratifying one. Said Courtney: "One of the problems with companies like ourselves, those that are £12m, £13m, £14m, £20m businesses is that we have huge manufacturers to deal with. It's an unusual relationship rather like David and Goliath. It is so much easier dealing with specialist suppliers. Buying the printer through CMYUK has been a very positive experience."

Wes Small, Senior Digital Sales Consultant at CMYUK said, "One of the differentiators of CMYUK which many customers comment on is we will go above and beyond for them. We make it our business to really nurture our clients by being proactive, knowledgeable and understand who they are and where they want to go."

Now entering into a time of expansion since being acquired by UK private equity fund Elaghmore last month, Gardners joins Kesslers and SFD in a new group called Hexcite, so what will the next 18 months expect to bring?

Said Hallett: "We'll be looking for another printer, potentially the same again. This one is getting volume through our facility. It's definitely a workhorse."

The HS125 will be used for both roll-to-roll and sheet work and produces quality graphics at with resolutions of true 600 or 1000dpi and variable greyscale print capability. It includes an ink delivery system that allows for 100% ink utilisation thus negating any waste, and expanded CMYK colour gamut pigments for world-class Pantone matching.

The EFI VUTEk HS 125 F4 features feature Fast-4 technology that uses eight ink channels with a CMYK x 2 configuration for even faster profitable throughput, which means you get higher speeds for outdoor and distance-viewed graphics.

Interested in joining our community?
Enquire today about joining your local FESPA Association or FESPA Direct