Industry
Fujifilm to debut Acuity 15 at FESPA Africa 2018 and Sign Africa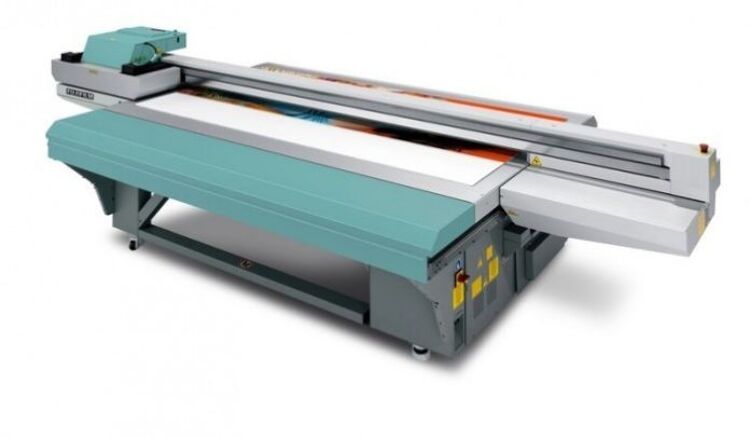 Fujifilm will debut its Fujifilm Acuity 15 for the first time in Johannesburg at the FESPA Africa 2018 and Sign Africa exhibition. The exhibition will take place from the 12th-14th September at the Gallagher Convention Centre.
The Acuity 15 is a highly-capable introduction printer that provides small print producers entry into high-quality UV flatbed printing. It delivers quality printing on the same robust platform as the Acuity 20/30 printers at a price targeted for light production and entry-level industrial environments.
Due to its affordable price, the Acuity 15 is accessible to print shops and sign-makers that have a lower volume demand whilst continuing to deliver all the quality and versatility of the Acuity printer platform. The printer delivers both near-photographic print quality and solid production output for a diverse range of applications. The Acuity 15 is ideal for users who want to take as step towards digital flatbed production.
Features of the Acuity 15:
· Dedicated flatbed design
· High-resolution greyscale print heads
· Standard (1.25 x 2.5m) bed size
· 5 colour channels
· Up to 22.8 sqm/ hr throughput
· 3 zone vacuum table
· Powerful instant-curing UV system
· Fujifilm Uvijet UV curing ink
· Roll media option
· White ink channel
Tudor Morgan, Segment Manager Sign and Display at Fujifilm Graphic Europe commented: "With the Acuity 15, Fujifilm is excited to offer the benefits of its Acuity flatbed range to a much broader range of PSPs. The Acuity 15 can produce the same quality as the Select 20 and 30 ranges and offer a fantastic investment opportunity to print businesses looking to diversify. Whether it is for a full print job, a proof or even to get into printing thermoformed objects, the Acuity 15 is stunning, rigid and prints on almost any surface."
The following products will also be on display:
Acuity LED 3200R
The Acuity LED 3200R features a LED UV curing system (5000+ hours). A benefit of LED UV is that it uses a fraction of the energy of conventional curing systems and produces no heat. The process is solvent-free and produces little odour. Therefore, the Acutiy LED 3200R can be used in most working environments without dedicated extraction.
The machine produces consistent vibrant colours with a high level of opacity for optimal results in day and night applications. It has instant-curing UV inks that enable multi-layer printing that reproduces high-quality designs with two-layer or three-layer printing. Users are able to print on a wide range of display materials due to the specially formulated Fujifilm Uvijet inks. Even some specialist materials like polyester textiles and heat sensitive media print well as there is no heat exposure during the LED UV-curing process. Tailor-made rental options are also available with all printers.
Acuity LED 1600 II With Roll-To-Roll And Flatbed Function
Fujifilm will display the Acuity LED 1600 II's hybrid capabilities, one machine will run a roll-to-roll function whilst the other will run with the flatbed function. The Acuity LED 1600 II features a fast printing mode of 33sqm/hr which is over 50% faster than the previous model. This addresses customer demands for speedier job turnarounds and lower output costs. The machine has a maximum print width of 1610mm and a maximum resolution of 1200dpi. It offers simultaneous two-layer printing (white plus clear) and three-layer printing (colour plus white and clear) when combined with Caldera or ColorGate RIP software.
The entries of the Fujifilm Design Challenge will be displayed on the stand. The winner and runners-up will be announced during the event. Entrants were required to submit a design for numerous different categories using the Acuity LED 1600 II's unique features creatively.
Exhibition visitors will be able to vote for their favourite winning design and will have the opportunity to win an INSTAX Mini 9 bundle.
SummaCut D160
The SummaCut D160 perfectly complements the Acuity LED 1600 II. The cutter combines the world's most reliable sensor technology with highly complex algorithim. This enables it to efficiently compensate for any print deformations and to continuously deliver spot-on contour cutting.
Its exceptional registration-mark recognition capabilities apply not only to standard materials but also holographic, reflective, metallic materials and many of the laminates used today. It is built to endure the daily punishment of busy production environments. SummaCut vinyl cutters are ideal for value-minded graphics professionals who are unwilling to compromise their quality standards.
Due to its versatility this series is ideal for vehicle lettering, cutting signs, die cut decals, labels and more. The SummaCut D160 features a large, easy-to-use control panel, high-speed cutting head, integrated media rollers, roll flanges and OPOS X contour cutting alignment.
In addition, Fujifilm's Photo Imaging division will showcase its Instax range of cameras. Fujifilm also has compact photo printers that let photographers print their products at home or 'on-the-fly', while at schools or sports matches. The high-quality photos come out dry so that they can be printed and given immediately to clients.
For more information and to pre-register online, please visit www.signafricaexpo.com and www.fespaafrica.com.
Interested in joining our community?
Enquire today about joining your local FESPA Association or FESPA Direct