Industry
Fujifilm introduces entry-level Acuity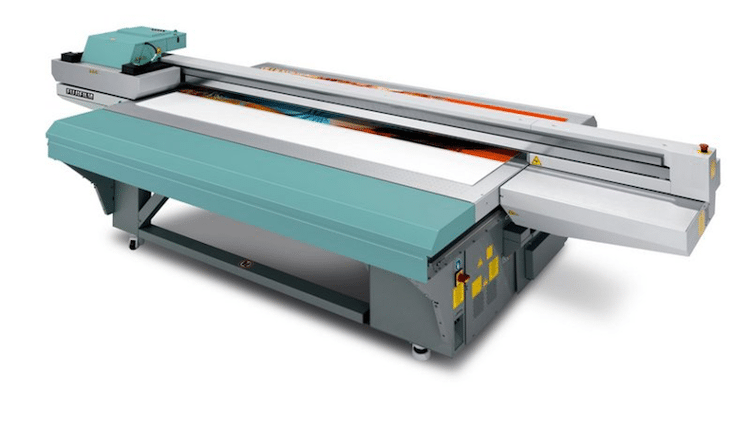 The newest addition to the Acuity flatbed range is a low cost, accessible alternative to Acuity Select 20 and 30 series.
Fujifilm has launched the latest addition to its Acuity flatbed range, the entry-level Acuity 15, a UV flatbed printer that matches the high quality produced by Fujifilm's Acuity Select 20 and 30 series, but at a lower investment cost.

Designed for light production, the Acuity 15 offers near-photographic image quality and prints in express mode at maximum speeds of 23sqm/hr at 1,200dpi resolution, the same quality as the higher-end Acuity models. It takes rigid media at a maximum size of 1.3x2.5m, at maximum thickness of 51mm, printing on a range of materials, including PVC, wood, polycarbonate and aluminium composite.

The cost and specifications of the new Acuity 15 printer make it a suitable, high-quality introductory model to meet the low volume and light production needs of commercial, graphic display and industrial printers. However, larger print service providers can also take advantage of the printer, to offer proofs or show sample pieces to their customers, freeing up capacity on their larger flatbed machines.

"With the Acuity 15, Fujifilm is delighted to bring the benefits of its Acuity flatbed range to a much broader range of print service providers," said Fujifilm Graphics segment manager Sign & Display Tudor Morgan.
"Able to produce the same quality as our Select 20 and 30 ranges, the Acuity 15 provides a great investment opportunity for any print business looking to diversify. Whether for a full print job, a proof or even as a way to get into printing thermoformed objects, it gives small and large print businesses alike the chance to offer their customers stunning, rigid and flexible prints on almost any surface," he added.

The Acuity 15 is available now across the EMEA region with the Uvijet KN multipurpose ink system or Uvijet KV thermoforming ink system, with both Uvijet ink ranges enabling CMYK and white ink printing.
Fujifilm launched two new printers in its 30 HS range at the backend of last year. It used Fespa to showcase its new B1 inkjet platform, jointly developed with Inca.
Interested in joining our community?
Enquire today about joining your local FESPA Association or FESPA Direct