Industry
Fujifilm's new Acuity LED wide-format printer at FESPA Digital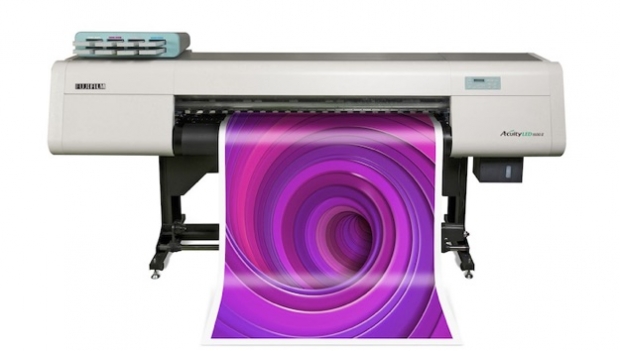 Visitors to FESPA Digital 2016 in Amsterdam will have the opportunity to see Fujifilm's wide range of inkjet solutions to drive their businesses forward.
Fujifilm has announced that it will showcase an extensive array of advanced print applications and hardware demonstrations on its stand (H70, Hall 1) at FESPA Digital 2016, from 8-11 March at Rai Amsterdam.
With a number of new product launches still to be announced, the company intends to cement its position as the number one partner for print service providers in the wide format market.
Included on the stand will be the new
Acuity LED 1600 II
roll printer. Unveiled in the Autumn of 2015, the new Acuity builds on the best features of the popular Acuity LED 1600, delivering the highest levels of productivity and versatility.
The Acuity LED 1600 II features a new fast printing mode of 33sqm/hr, which is more than 50% faster than the previous model. Fujifilm said this addresses customer demands for quicker job turnarounds and lower output cost.
The machine, which has a maximum print width of 1,610mm, and a 1,200dpi maximum resolution, also offers simultaneous two-layer printing (white plus clear) and three-layer printing (colour plus white and clear) when combined with Caldera or ColorGate RIP software.
Other new features include an automated jetting adjustment based on the gap between the printhead and media as well as two new vacuum modes to enable the printer to handle a wider variety of substrates, such as thin or low-strength media.
The Acuity LED 1600 features Fujifilm's Intelligent Curing Control which adjusts light from the LED lamp unit to manage the curing speed of the ink. The inks themselves are able to cover a wide colour gamut, assisted by the VersaDrop greyscale technology incorporated into the print-heads.White and clear ink heads can also be disabled when not in use to reduce maintenance costs.
Fujifilm says that, because the droplets merge at the nozzle rather than on the substrate, image quality is superior. The inks employed are Uvijet LL LED UV-curable products made by Fujifilm Sericol, tailored specifically for this platform.
Tudor Morgan, Sign & Display Segment Manager at Fujifilm Europe comments: "Not content with the already very high standards of our products, Fujifilm is continually looking to develop and expand its range of wide format systems to meet changing market needs and improve profitability for our customers."
"Visitors to the Fujifilm stand at
FESPA Digital
will have a great opportunity to see the very best in modern wide-format print technology which combines superb quality, versatility and productivity, and we are expecting to make a number of other new product announcements before the show opens to strengthen our portfolio."
Fujifilm reports growth in industrial market
Fujifilm has emphasised its commitment to the industrial market and said it is a growing business area for the manufacturer.
Come and see new Fujifilm's Acuity LED 1600 printer in action and pick up some samples during the big show, from 8-11 March at Rai Amsterdam.
To register for FREE to visit the show please use the promo code ADOZ0101. Your ticket will include access to FESPA Digital, European Sign Expo, FESPA Textile and Printeriors 2016. Online registration will close on the 7th of March and tickets on the door will be charged at €40.
Interested in joining our community?
Enquire today about joining your local FESPA Association or FESPA Direct
Recent news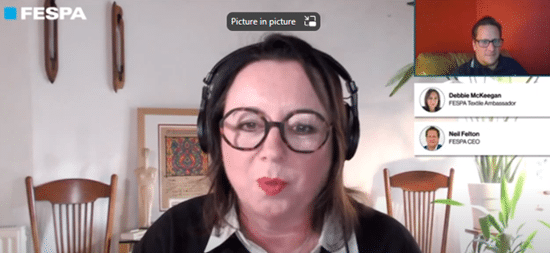 Videos
7:50
Neil Felton on investing into the print community via FESPA Associations
FESPA's CEO, Neil Felton speaks to Debbie McKeegan about the important or reinvesting and supporting the print community. FESPA achieves this by investing into its 37 global Associations.
29-11-2023
Neil Felton on investing into the print community via FESPA Associations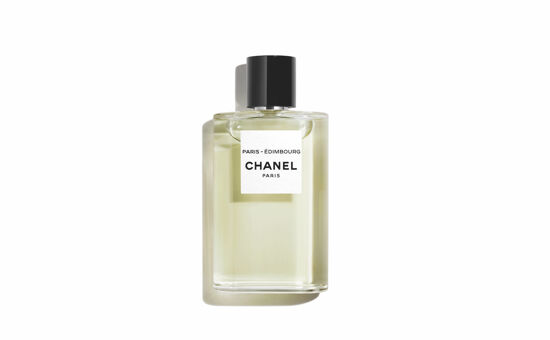 Features
What are the key trends in sustainable packaging?
Rob Fletcher looks at 2 key trends and finds out more about how working with sustainable materials will help you capitalise on rising demand for environmentally friendly packaging.
24-11-2023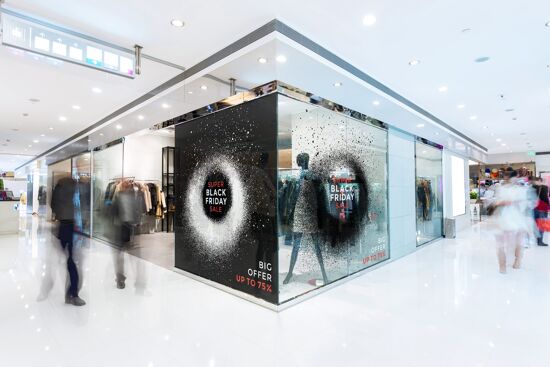 Features
Get into the spirit with seasonal wall and floor graphics
With the festive period now very much in full swing, Rob Fletcher takes a look at what sort of opportunities there are for print companies in wall and floor graphics during major seasonal events throughout the year.
23-11-2023