Industry
FESPA UK Association announces date for next Industry Forum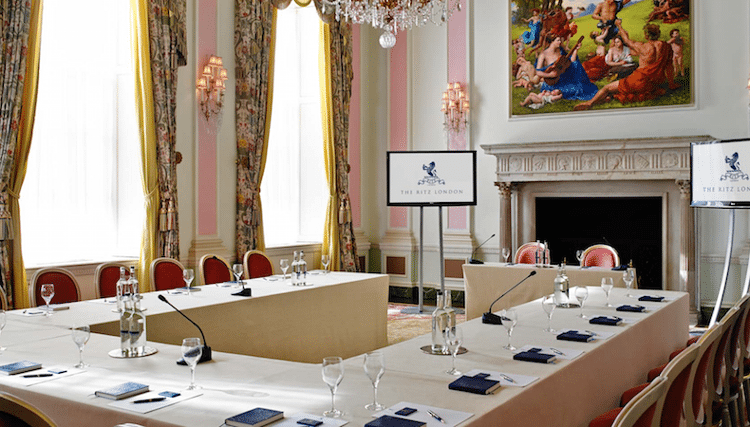 FESPA UK Association will hold its next industry event at the Ritz in London on Tuesday 12th September.
The perfect partner has been secured for FESPA UK Association's Industry Forum on the '4th Industrial Revolution' with the Manufacturing Technology Centre (MTC) providing expertise in the shape of guest speakers Nigel Knapp and Tim Andrews.
The MTC has the facilities and expertise to guide companies into the next phase of manufacturing and their experts will be outlining and explaining some of the techniques now available. Nigel and Tim will also be available to answer individuals' questions and talk about some of the government funding available to help take advantage of new manufacturing technologies.
Nigel Knapp is a Business Development Manager at the MTC and will speak on 'Preparing your business to embrace new technology'. Nigel qualified in mechanical engineering with GEC Marconi Radar and this led to a 25 year career in sales and marketing management in industrial automation and control systems, including European manager for Toshiba International, plus marketing & commercial manager for Schneider Electric, based in Coventry.
He joined the MTC in 2016, having previously managed the Growth Accelerator programme covering Coventry & Warwickshire.
Tim Andrews is a Senior Consultant at the MTC and will speak on 'How to improve the bottom line using advanced technology'. He qualified in Mechanical Engineering from Coventry University in the early 80's and held several technical and commercial roles at British Steel, GKN, Massey Ferguson and Yale Materials Handling before joining an embryonic technology business in 1995.
At the MTC, he works in the Manufacturing Operational Efficiency team with a remit to promote awareness in digital manufacturing and use of digital systems and tools.
The Industry Forum will be held at The Ritz in London, but only 20 places will be available. Early booking is therefore recommended and full details can be found here.
Interested in joining our community?
Enquire today about joining your local FESPA Association or FESPA Direct