Industry
FESPA Textile 2016 to become biggest digital textile event to date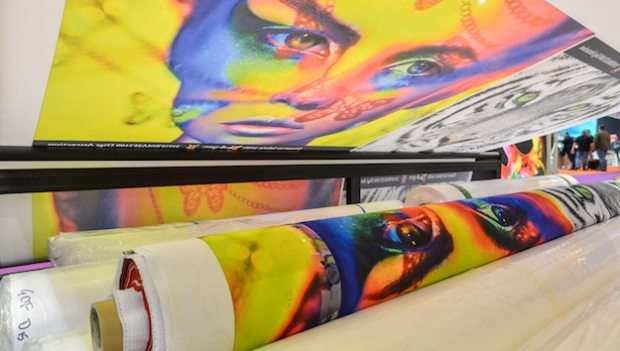 The co-located event will offer visitors the opportunity to get to grips with the different printers, inks, dryers, transfer machinery and substrates on the market.
In just three weeks' time, the global digital textile community will gather at FESPA Textile 2016 to see the latest industry developments. With a host of new exhibitors and exciting product launches on the cards, it's set to be the biggest digital textile event to date.
Roz McGuinness, Divisional Director, FESPA comments: "With an extended range of applications covered in this year's sold out FESPA Textile, there's more than ever for visitors to discover."
"Located alongside the exhibition is the largest FESPA Digital and European Sign Expo events to date, as well as the return of Printeriors. With these four shows in one location, there's a multitude of technology and diversification opportunities for printers to explore."
Visitors with an interest in digital textile printing will have access to two packed halls of dedicated textile solutions, now incorporating even more applications and technologies than ever before.
Sitting alongside industry stalwarts such as Kornit Digital, Kiian and MS Printing Solutions, new exhibitors will include: VAVAtex; Fersan Textile Trade Industries; Elkotb Textiles and Zschimmer and Schwarz Mohsdorf GmbH. There is a total of 65 exhibitors in the textile halls overall.
With such a robust line up of players across the two halls, there are inevitably a number of textile focused product launches taking place at the show including: a new material handling system from bullmer GmbH; TRANSJET Eco II sublimation papers from Cham Paper Group; and new pigment and sublimation inks from Kiian Digital.
Polyprint SA will showcase its latest DTG printer which is smaller, lighter, faster and more affordable than previous versions, while Premier Textiles Ltd will present washable pigment pre-treat and pre-treated fabric for latex inks.
Roz continues: "Besides our dedicated textile halls, we're aware that a number of exhibitors throughout FESPA Digital will also have textile solutions on their stands, so we have implemented a textile trail which will be steered by our very own superhero Textilewoman to highlight those exhibitors who are not in halls 4 and 5."
"By doing this, we are aiming to make visitors' – in this case with an interest in digital textile – time at the show as easy as possible, and enable them to visit all the stands that could have something relevant and interesting for them."

With so many exciting new additions to the FESPA Textile floorplan, and the opportunity to experience the global product launches as they happen, with more still to be announced onsite, FESPA Textile 2016 (8-11 March, Amsterdam) along with FESPA Digital and European Sign Expo, is a must-attend event in 2016.
For more information on FESPA Textile and to register for free entry, using code ATOZ0107, visit: www.fespatextile.com
Interested in joining our community?
Enquire today about joining your local FESPA Association or FESPA Direct