Industry
FESPA Asia hailed as a 'key' event by FOREVER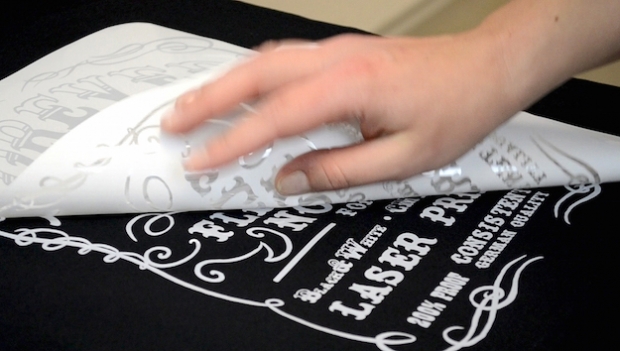 The company plans to showcase a number of its 'No-Cut Solutions' products on its stand at FESPA Asia 2017, from 15-17 February in Bangkok, Thailand. 
Germany-based transfer paper developer FOREVER has praised FESPA for the development and subsequent launch of new event FESPA Asia 2017, saying that the exhibition will serve as a key event for print service providers in the ASEAN market.
FOREVER is one of a host of companies to have signed up to exhibit at this year's inaugural event, which runs from February 15-17 at the BITEC exhibition centre in Bangkok, Thailand. The likes of HP, Mimaki, Kornit Digital and Tecno will also be in attendance.
Speaking to FESPA ahead of the debut show, Wanida Wingerter, marketing and project manager at FOREVER, said the company has highlighted the event as key, not only for companies based in Asia, but also its own business.
"With the Asian market for heat transfer media growing continuously, trade shows in Asia have become increasingly important," Wingerter said. "The FESPA Asia 2017 show in Bangkok is a great opportunity to provide access to our latest technological innovations such as our economically efficient No-Cut Solutions for garments and hard surfaces.
"It's a key event for Asia's print service providers to source the latest equipment and an opportunity to position our products into the market. We want to convince visitors that our transfer media is not only high quality but beyond that it's economically efficient, easy-to-use, long-lasting and wash resistant."
In terms of what FOREVER plans to showcase at FESPA Asia 2017, Wingerter points to the company's 'No-Cut Solutions' for printing on various materials. FOREVER plans is to demonstrate methods of how companies can work with its transfer media and display special effects for refining designs.
'No-Cut' products that will feature at the FOREVER stand will include Flex-Soft, a self-weeding two-paper system for printing single colour vectors and rasterised images onto black, dark and bright coloured textile.
Also on display will be Laser-Dark, also a self-weeding two-paper-system that FOREVER said can achieve "brilliant colours and outstanding wash resistance on dark coloured garments", by using a White Toner OKI LED printer.
Visitors will also be able to view Multi-Trans, a self-weeding one-paper-system for hard surfaces, as well as Multi-Trans Metallic for most hard surfaces such as ceramic, glass and aluminium, and also Multi-Trans Select for hard surfaces such as wood, paper or book covers.
Wingerter said: "According to the motto 'seeing is believing', our focus lies with live demonstrations of our innovative products on site."
For the full line-up of exhibitors at FESPA Asia 2017 please visit www.fespa-asia.com. Visitors can get free entry to the exhibition by registering to attend via the FESPA Asia 2017 website, quoting reference code: ASAJ701.
Interested in joining our community?
Enquire today about joining your local FESPA Association or FESPA Direct