Industry
FESPA 2017 visitors to get first look at Onyx SiteSolutions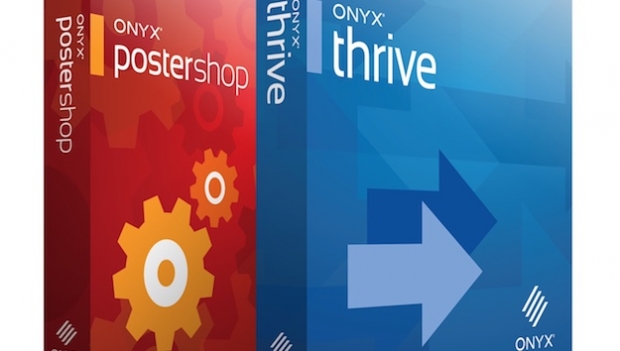 Onyx Graphics has revealed that visitors to FESPA 2017 next month will be amongst the first to see the company's new Onyx SiteSolutions range.
The family of products is focused on bringing business and production together in wide-format and grand-format print environments.
The US-headquartered software developer said solutions in the range take a unique approach to giving business owners accurate information about their print jobs, costs and productivity across their entire site.
Onyx Graphics director of product marketing Bryan Manwaring highlighted that the products on offer address the areas of print production, connected workflows, and leverage real-time data to help users make better business decisions.
"Visitors are encouraged to stop by the Onyx Graphics booth to learn more about this unique approach to bringing business and production together," Manwaring said. "ONYX SiteSolutions earmarks a new direction to provide end-to-end print solutions, not just a RIP.
"Onyx Graphics will be previewing Onyx SiteSolutions at FESPA 2017 and visitors are encouraged to stop by the Onyx Graphics booth to learn more about this unique approach to bringing business and production together."
Visitors to the Onyx booth at FESPA 2017 will also be able to see demonstrations of Onyx 12.2, the latest version of its RIP and print workflow software, and learn more about how it can help their business.
"Demonstrations will show how Onyx 12.2 can make printing even more predictable, giving users the confidence to print jobs right the first time, minimising waste and maximise productivity and profits," Manwaring said.
Highlights of Onyx 12.2 include the ability to process more files in less time with a full 64-bit platform for RIP and applications, with speeds that Onyx said can improve a user's profit margin by as much as 30%.
On average, processing times in Onyx 12.2 are three times faster than in Onyx 12.1 for halftone processing. Data transfer speeds to many grand-format printers are also up to three times faster.
Onyx said users can also achieve a higher level of colour consistency across multiple devices with integrated G7 correction, verification and iterations, making it easier to match colour and build output consistency.
"Onyx Graphics recognises that modern print shops need solutions that will increase their production and revenue, lower their costs, and increase shop efficiency in order to compete."
Manwaring went on to speak about the important of FESPA 2017 to Onyx and said the company will make the most out of the opportunity to reach out to industry members from across the industry.
"FESPA is one of the most important events of the printing industry each year," Manwaring said. "Visitors are able to see all the new, innovative technology and solutions that will soon be made available to them."
"FESPA will be a must attend event to see what Onyx Graphics is doing to further shape the wide-format print industry. Crucial relationships are built at FESPA and it is truly the highlight of the year," he concluded.
Register today to visit Onyx at FESPA 2017
Onyx Graphics will feature on Stand B58 in Hall A1 of FESPA 2017, which runs from May 8-12 at the Hamburg Messe in Germany.
For more information on the event and to find out about the other companies that will be in attendance, as well as learn more about the in-depth conference programme that will run throughout the show this year, visit the official FESPA 2017 website: www.fespa2017.com
Delegates can save 70€ entry fee to the exhibition by registering via the website and quoting reference code: FESG702. Discover how a visit to FESPA 2017 can benefit your business and register today.
Interested in joining our community?
Enquire today about joining your local FESPA Association or FESPA Direct