Industry
ESMA marks the presence of industrial printing at FESPA 2018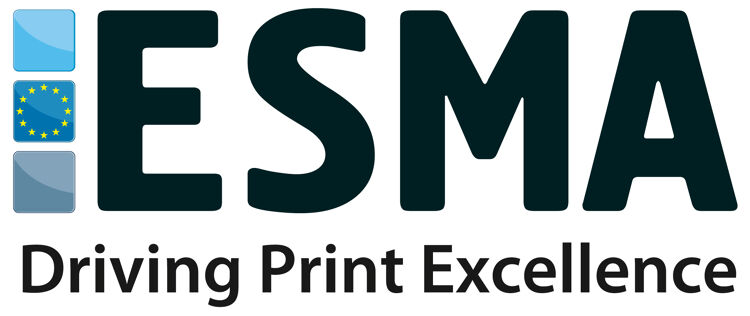 ESMA will be exhibiting their Industrial Print Showcase displaying various application examples at FESPA 2018.
ESMA, the European Specialist Printing Manufacturers Association advocates the best practices and newest advances in industrial printing and will be exhibiting at this year's Global Print Expo 2018. ESMA's CEO, Peter Buttiens says "to be part of an exhibition like FESPA emphasizes the role of functional decoration and industrial printing for the whole industry. Similarly, in other markets the niche or innovative developments are fundamental to stimulate mainstream technology. It is our mission to pass on the know-how about inkjet and screen printing applications – not only through our educational events but through our involvement in FESPA exhibitions."
ESMA Pavilion
The ESMA pavilion will be located in Hall 4.1 and will host 5 manufacturers and suppliers for the screen printing industry. Fimor (4.1,E55) will exhibit their Serilor line of polyurethane squeegees and similar accessories. Lotus Holland (4.1,C64) will present their Evo Compact, a screen cleaning system and the Lumenator, an automatic inline exposure and developing system. KIWO (4.1,C65) will display their screen-printable pressure sensitive adhesives, resists and coatings and screen printing chemicals. PVF (4.1,E52) are a partner of NBC Japan and specialises in high precision meshes made of materials such as polyester, nylon, bi-polyester, polyarylate, tungsten and stainless steel. RK Siebdrucktechnik (4.1, E51) will exhibit their range of stabilised squeegee blades, peripherals, grinders and special application solutions. PVF's Julia Fleischer describes the strong representation of screen printing on the pavilion and says "screen printing is the most versatile and economic technology for coating and spot coating for all types of substrates with decorative inks and with functional pastes."

17 other ESMA members will be exhibiting at the Global Print Expo 2018. These include Agfa (1.1., A57), Armor Industrial Inks (2.2, D21), Caldera (2.2, C12), ColorGATE (1.1, A40), CST (4.1, F21), EFI (2.2, B30), EPTA (3.1, D43), Fujifilm Speciality Ink Systems (2.2, D50), Grafco (4.1, F52), Kammann Spezialmaschinen und Steuerungstechnik (3.1, C68), Marabu (1.2, B30), Mutoh (1.2, B20), Natgraph (3.1, D70), Nazdar (1.2, B35) Roland DG (2.2, B20), Sun Chemical (2.2, D20) and Teckwin (6.2, E40).
Industrial Print Showcase
To gain a full understanding of the services ESMA provides and the capabilities of screen and digital printing, all visitors are invited to attend the "Industrial Print Showcase". The gallery is incorporated in the ESMA pavilion and includes a variety of samples provided by members and their customers. Application examples include flocked wallpaper, printed and flocked glass, membrane switches, electronics in membrane keyboards, corrugated boxes, direct-to-shape printed PET bottles and tubes, digitally printed interior decoration items, high resolution 3D inkjet printed objects and hybrid technology. Corentin Chretien from Fimor explains "in some of the samples that we provided you can see how the combination of inkjet and screen produces decorative (overlay décor), protective (window protection) and functional (circuiting, forming possibilities) features. All are in one production technique." Michael Kammann from Kammann Spezialmaschinen und Steuerungstechnik adds "being mindful that personalisation is the driver for several industries today, we want to show printing as a process that provides individualism, uniqueness and functional attributes which allows the product to be both fit-for-purpose and personal".
Ask The Industrial Print Expert
There will be several technology partners that will attend the exhibition including members of the ESMA Expert Team. These partners will host the "Ask The Industrial Print Expert" sessions at ESMA's booth. ESMA's experts will also be available on-site to answer any technical questions regarding screen and digital processes or any additional queries about industrial applications. Their expertise ranges from up to UV curling, textiles through printed electronics, labels and packaging, direct-to-shape and health, safety and environmental regulatory issues.
To find out more about the Global Print Expo, see the full exhibitor list and to see information about how you can register to attend, visit the event's official website: www.fespaglobalprintexpo.com
For free entry use code FESJ801 when registering.
Interested in joining our community?
Enquire today about joining your local FESPA Association or FESPA Direct