Industry
Epson to collaborate with high-end fashion designer at FESPA 2017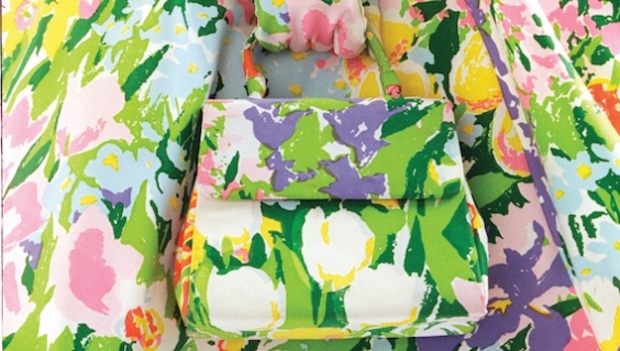 Epson has teamed with fashion and décor designers to showcase the potential of its SureColor dye sublimation and direct to garment (DTG) printers at FESPA 2017.
The booth's fashion space will showcase beautiful haute couture womenswear designed by Richard Quinn and printed by him onto fabric and Mylar foil using an Epson SureColor SC-F dye-sublimation printer.
Since he graduated from Central St Martins, London, last year, Richard has won the international 2017 H&M Design Award, is one of Dazed Magazine's 'Dazed100' cultural influencers in 2017, and has just been named the British Fashion Council's 'One to Watch' in 2017.
Richard is currently setting up his own digital/screen print studio using Epson technology in London, where he will design, print and make his collections all on site, as well as running digital print workshops for new designers.
During FESPA 2017, the SureColor SC-F9200 will be in action printing Richard's vibrant designs and he will visit the show on the first two days to chat to visitors about his experience and processes.
"Digital printing gives me a lot of creative freedom and allows me to apply my textile designs not just to fabric and Mylar foil, but also to complete products," says Richard Quinn.
"I like to use vintage and floral collage effects and, using the SureColor SC-F dye-sub print process, it's very easy to create products, print across seams and even inside items like gloves. I can produce vibrant effects and know that I can match colours easily across different materials and products."
The Epson garment space will feature innovative touchscreens developed by YRStore, which allow customers to create their own designs for T-shirts, polo shirts, sweat shirts, hats and more.
In this area, visitors will see samples of T-shirts featuring beautiful designs produced by Richard Quinn and French T-Shirt specialist Ranitex, and the SureColor SC-F2000 DTG printer will be in action demonstrating why this desktop model is so popular with garment producers and retailers.
Contemporary décor designs produced by Evgenia Guliev at Niederrhein University, Germany, plus ten students at Birmingham University, UK, are being used to demonstrate the superb flexibility of Epson inkjet technology to produce a wide variety of décor products.
The wallpaper, sofas, cushions and lamp in the Epson lounge and hospitality areas on the booth feature a variety of striking designs produced using Epson's latest SureColor SC-S eco-solvent and SC-F dye-sublimation printers.
The 10-colour 64-inch SureColor SC-S80600, including red, white and metallic for accurate colour matching and exceptional print quality, will be printing 2.2m Digimura Tactile wallpaper samples, finished by Fotoba on-site, for visitors to take away.
Unlike many other printers on the market today, the SureColor SC-S range is perfect for printing wallpaper because the automatic tension control feed system ensures that each wallpaper drop will line up accurately with the next.
"Digital printing has come of age in the fashion, garment and décor industries because designers and producers know they can rely on Epson inkjet technology and inks to deliver the best quality and in consistent and comparable colour," said Epson senior product manager LFP Signage, Richard Barrow.
"Our range of eco-solvent, aqueous and dye-sublimation SureColors are unbeatable when it comes to quality, productivity, versatility, ink efficiency and low cost of ownership – and that's what we will show at FESPA 2017."
Register today and dicover the newest Epson's technologies at FESPA 2017
Industry members that are keen to learn more about the latest printing solutions from Epson can visit the manufacturer on the stand D45 in the Hall A1 at FESPA 2017.
Taking place from May 8-12 at the Hamburg Messe, in Hamburg, Germany, the exhibition will play host to many major brands from across the global market.
For more information on the event, the companies that will exhibit and to sign up to attend as a visitor, please visit: www.fespa2017.com.
Delegates can save 70€ entry fee to the exhibition by registering via the website and quoting reference code: FESG702. Discover how a visit to FESPA 2017 can benefit your business and register today.
Interested in joining our community?
Enquire today about joining your local FESPA Association or FESPA Direct