Industry
Epson launches new short-run label press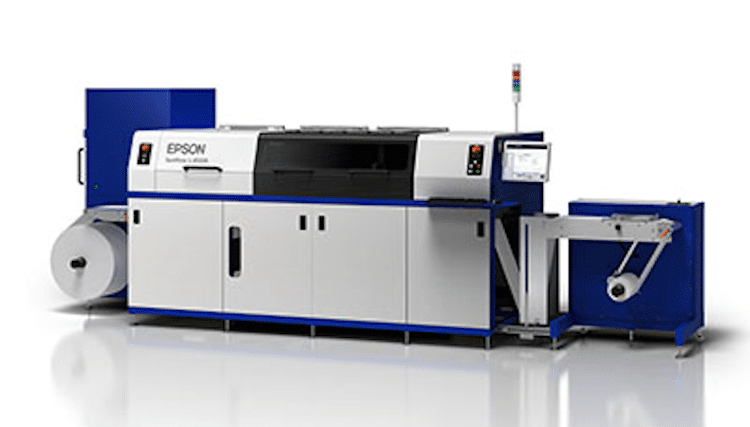 Replacing the existing L-4033 model, the new press offers improved image quality at higher print speeds as well as faster variable data processing.
The new SurePress L-4533 series is comprised of two models, the seven-colour L-4533AW, which comes with white ink capability, and the L-4533A, which comes without.
Frank Maeder, Epson product manager for its labels division, said he estimates around 80% will purchase the L-4533AW.
The machine, which was beta-tested in Japan, is intended for small and medium-sized label converters aiming for digital printing capabilities, as well as commercial printers looking to diversify into packaging and labels. It is looking to build on the 4033's global install base of more than 200 units.
Guy Martin, Epson's business development manager, commented: "Since launching the previous SurePress model, we've been talking closely with our customers and listening to their ideas about how we could make our presses even better."
"The L-4533 Series combines some of the most frequently requested enhancements with improvements in Epson print technology to create a new press that's faster, higher quality and even more versatile, for a wider range of applications."
The series has a number of additional operational improvements on the 4033, including reduced setup and maintenance times, improvements in paper feeding and automated head maintenance.
It takes substrates ranging from standard paper to films to laminated pouch material, and can now take films at minimum 80μm thickness, 20μm less than the 4033. It uses a water-based SurePress AQ inkset and Epson Micro Piezo printheads.
Epson recently used FESPA 2017 to showcase its "breadth of applications".
Interested in joining our community?
Enquire today about joining your local FESPA Association or FESPA Direct