Industry
Epson aids business growth at Iguana Creative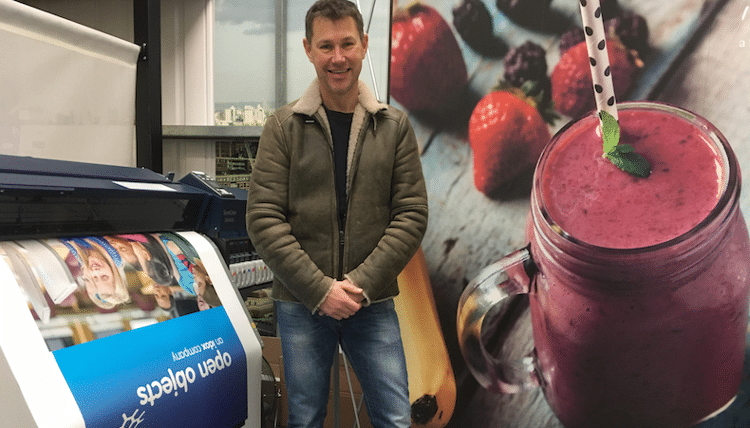 Epson has played a major role in ongoing growth at Iguana Creative, which recently invested in more kit from the manufacturer to support its expansion plan.
Based in Hemel Hempstead near London, Iguana Creative began life in 1996 as a creative agency, but has evolved over the years to become a specialist in large-format print, with the ability to provide various solutions such as point-of-sale, exhibition and display.
Iguana Creative has been working with Colourbyte – a company based nearby that specialises in supplying large-format print and RIP solutions – throughout its lifetime, and recently returned to the firm to purchase an Epson SC-S80600.
The 64-inch solvent print machine boasts a maximum speed of 95.1sq m/hr in single-pass banner mode and 12.5sq m/hr in eight-pass film mode, as well as a top resolution of 1440dpi x 1440dpi. The printer also features the latest generation PrecisionCore TFP printheads and UltraChrome GS3 red ink set.
Speaking about the impact that the SC-S80600 has had on business since going in, David Morley, director at Iguana Creative, said: "We have to respect our clients' demands, so by offering the best quality at an economical price, we know what we offer will work. We respect our clients' wishes for the best, so we offer them the best – it's that simple.
"The Epson SC-S80600 paid for itself in just three or four months. We picked up a new very demanding contract and the SC-S80600 enabled us to fulfil it."
Morley was also quick to pay tribute to Iguana Creative's ongoing relationship with Colourbyte, which he said has played a major role in the firm's evolution over the years.
"We know Colourbyte pretty much from their humble beginnings," Morley said. "We witnessed the years of product research and development of supply lines that have put them in such good stead today and we have the utmost respect for them as our media supplier.
"They offer sound advice and cost-effective solutions from friendly, experienced staff. Having a supplier like them onside makes our job much easier in ensuring our clients get increasingly flexible solutions."
Industry members keen to learn more about Epson and its wide range of printing technology can visit the company at FESPA 2018. Epson will be based on Stand 2.2 D30 at the event, which takes place from May 15-18 at the Messe Berlin in Germany.
To find out more about FESPA 2018, view an up-to-date floorplan and register to attend, click here to visit the official event website.
Interested in joining our community?
Enquire today about joining your local FESPA Association or FESPA Direct