Industry
EFI targets African textile market with distribution deal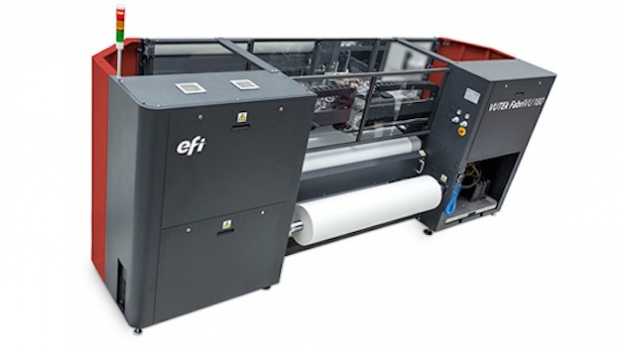 EFI has entered into a technology distribution partnership with Graphix Supply World (GSW) as part of an effort to expand its presence in the wider African market.
GSW, which has offices in the South African cities of Cape Town, Johannesburg and Durban, will now offer EFI's Wide-Format, VUTEk and Quantum printers to its customer base.
The deal also incorporates a wide range of countries backed by Graphix Technical Support (GTS), a specialist technical company within the GSW Group.
The agreement coincides with EFI's recent appearance at FESPA Africa, which took place in Johannesburg from September 7-9.
The manufacturer showed off its EFI VUTEk GS3250lx Pro and VUTEk FabriVU 340 at the event, both of which are now available through GSW and capable of taking on various work, including textile print jobs such as soft signage graphics.
"EFI's broad product portfolio gives us the perfect range of wide format printers that covers every budgetary and production requirement," GSW managing director Robert Franco said. "This enables us to provide new and existing customers with the most comprehensive choice from a single manufacturer.
"Our customer base is becoming increasingly diverse in its needs. Our clients are now demanding the best inkjet technologies across, plus they expect from us robust, high-quality and reliable machines, which we will definitely be able to offer through this new partnership.
"We are positioned to provide the full range of services essential to print companies of all sizes, and the addition of EFI's products play a vital role in providing our customers with the best investment opportunities to secure their futures."
GSW will now sell EFI inkjet product lines in Zimbabwe, Botswana, Swaziland, Namibia, the Democratic Republic of the Congo, Tanzania, Mozambique, Rwanda, Kenya and Mauritius, as well as South Africa.
Paul Cripps, regional vice-president of sales at EFI, added: "All off these areas are ripe for the migration to the latest printing technologies as the use of wide-format digital printers of all types is escalating rapidly through these countries."
South Africa is just one of the many countries in which the digital textile printing market is expanding, with customers demanding more from print companies in this field. For those seeking further advice on how to make the most of the many opportunities in this sector, FESPA will be hosting its Digital Textile Conference at the nhow hotel in Milan, Italy, on September 30.
Attendees will hear from a selection of specialist speakers, each offering valuable insight into the digital textile print market and how to access profitable work.
To sign up for the event, visit http://dtc.fespa.com/en/ Use code: AZ1701 to register.
Interested in joining our community?
Enquire today about joining your local FESPA Association or FESPA Direct