Industry
EFI develops Fiery digital front end for Ricoh Pro 8200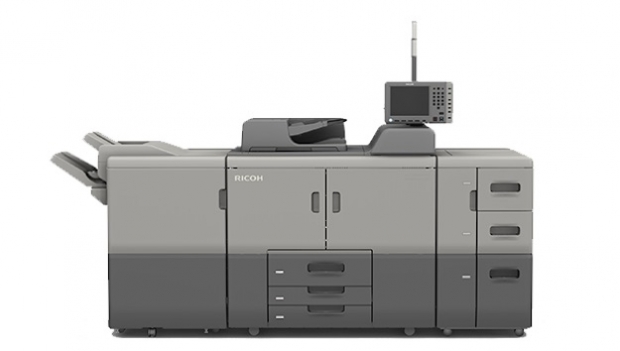 EFI has further expanded its range of solutions with the launch of a new Fiery digital front end (DFE) for use on Ricoh's Pro 8200 Series black-and-white production printers.
Built on the latest Fiery FS200 Pro platform, the new EFI Fiery EB-34 DFE offers users a series of tools that the company said will help deliver, "superior image quality in monochrome printing".
Features on the Fiery EB-34 DFE include Fiery Command WorkStation, a centralised user interface that allows users to manage all Fiery Driven monochrome and colour printers in a workflow, as well as Fiery Grayscale Calibration, which helps to ensure consistent and optimal image reproduction by automatically measuring and enhancing tonal variances.
Also available on the DFE is the optional Fiery ImageViewer for Black and White, a full-resolution raster preview tool that gives users the ability to make black curve adjustments in order to maintain output consistency between multiple devices, and also the optional Fiery Impose and Fiery JobMaster visual make-ready tools.
In addition, Fiery EB-34 DFE users will benefit from a connection to the Fiery Navigator cloud-based digital print management platform for Fiery Driven digital production presses. Fiery EB-34 DFE also enables integration into existing production workflows for digital colour and offset printing.
John Henze, vice-president, Fiery marketing at EFI, said: "Ricoh customers can achieve more without compromise using reliable EFI Fiery technology.
"With the new DFE offering, users gain a robust and unified digital print workflow that streamlines all aspects of their production — from job submission, job setup, make-ready, and automation to scheduling, invoicing and fulfilment."
John Fulena, vice-president, production printing business group at Ricoh USA, added: "The new EFI Fiery EB-34 DFE helps customers drive productivity, so they can minimise their prep time while maintaining close control over production management steps to help ensure exceptional results with this latest monochrome addition to our production print portfolio."
Industry members that are keen to learn more about the new DFE, as well as the many other solutions on offer from EFI, can visit the manufacturer at FESPA 2017. Taking place from May 8-12 in Hamburg Germany, the exhibition will play host to many major brands from across the global market.
EFI is just one of a number of industry heavyweights that will be in attendance and has committed to taking one of the largest stands at the show, with visitors able to find the company at booth E30 in the sold-out Hall B7, alongside the likes of Roland DG, Durst, Orafol, Drytac, SwissQprint and Avery Dennison.
For more information on FESPA 2017, the companies that will exhibit and to sign up to attend as a visitor, visit: www.fespa2017.com.
Delegates can save 70€ entry fee to the exhibition by registering via the website and quoting reference code: FESG702.
Discover how a visit to FESPA 2017 can benefit your business and register today.
Interested in joining our community?
Enquire today about joining your local FESPA Association or FESPA Direct