Industry
EFI acquires Escada Corrugator Systems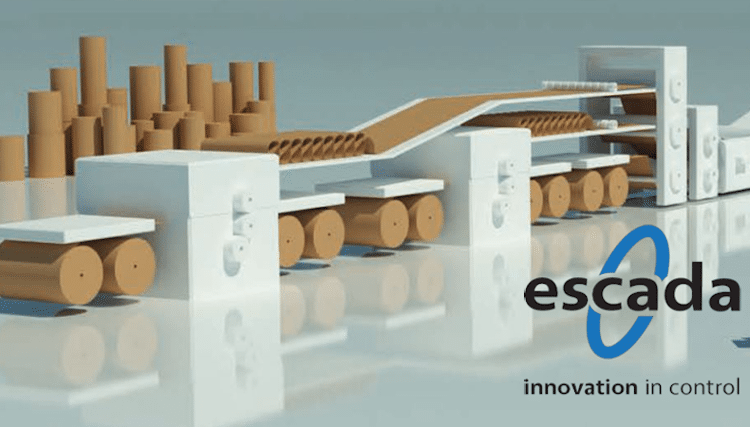 EFI has been on the acquisition path again, this time picking up Escada Systems, which provides corrugator control systems for the packaging market.
The acquisition will allow EFI to provide enhanced corrugated packaging productivity suite to sheet feeders and full corrugated box plants, in addition to comprehensive control and traceability for the entire corrugation process.
EFI has included Escada employees, including founder and former principal Gavin Bushby, in its Productivity Software business unit.
Based in the United Kingdom and with operations also in the United States, Escada offers both hardware and software expertise for a complete plant-wide solution. Its systems are designed to interface with various models of machines and other control systems.
Optima integrated roll stock system, which is operated by using RFID or barcodes, delivers effective paper management and reduces stock levels by optimising the use of part-rolls.
Syncro 7 is a single point corrugator control system that can cover every phase of corrugator application ranging from the roll stands through to the take-off conveyors.
EFI Productivity Software general manager and senior vice president Gabriel Matsliach said: "We are thrilled to add the Escada team and technology to our leading portfolio for the Packaging industry.
"The addition of Escada makes EFI a one stop shop for enabling packaging companies to improve the quality, efficiency and profitability of the corrugation process, using their existing corrugators."
Escada chairman Gavin Bushby said: "EFI global scale and reach will enable more customers to benefit from our innovative technologies for years to come. I look forward to being an active member of this world-class organization and to help them innovate to advance both traditional and digital on-demand technologies and help our industry and customers to grow and prosper."
Escada dates back to 1985 and has installed more than 300 systems in 30 countries.
Interested in joining our community?
Enquire today about joining your local FESPA Association or FESPA Direct