Industry
DTG Digital announces new G4 DTG ink set for high fidelity colour and increased washability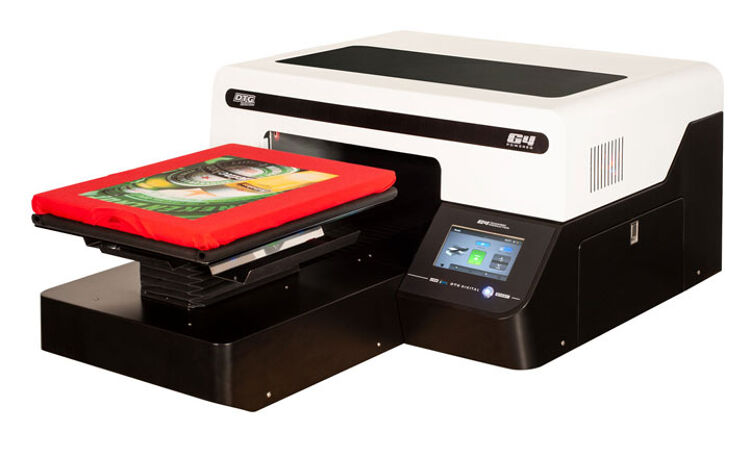 DTG Digital the maker of the veteran DTG line of direct to garment printers has announced a new DTG Ink set custom made for its DTF G4 Direct to Garment Printer.
Roderik Verweij, European Operations Manager at DTG Digital says: "We're even more impressed with the results of this new G4 DTG Ink set than we thought we'd be. Our engineers and chemists have worked hand in hand to create inks and pretreats carefully formulated for the G4's ink delivery system. The research has paid off and the result is amazing looking prints that last".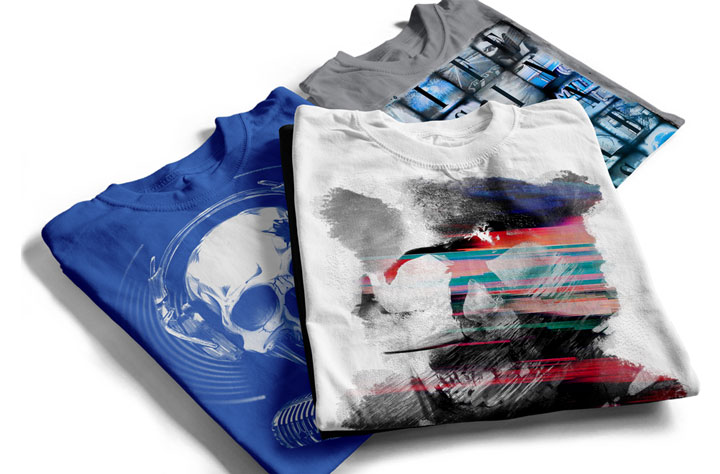 The CMYK and White is delivered via cartridge for consistency are tuned specifically to work with the G4 printer. Coupled with new pre-treats that offer softer hand feel, greater wash-ability and easier application.

The ink itself has a higher viscosity with less surface tension in comparison with previous DTG branded inks. The inks produce high quality prints with an industry first in colour gamut, while it takes advantage of the hardware configuration to reduce maintenance.

Jerry Erich, Product Manager for DTG Digital says: "There's no air in the ink delivery to the print head nozzle plates, this produces more reliable and predictable printing results without the maintenance levels currently seen in the market. We adapted the WIMS system for white ink management for the G4 DTG printer which greatly contributes to preventing settling. It's just great engineering and a great ink set to match".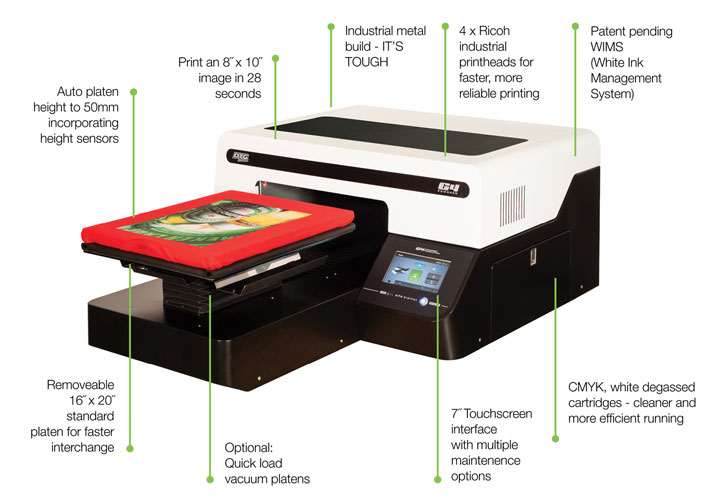 The main features of the new DTG ink set include:
• Less white ink settling
• Higher viscosity for continued ink delivery to the nozzle plate
• No dye migration in heat setting
• Lower cure times
• Less machine maintenance needed
• Better consistent colours batch to batch
• Latex derivative formulation
• Superior wash-fastness
• Superior dry and wet rub
• And an unbelievable soft hand feel


Interested in joining our community?
Enquire today about joining your local FESPA Association or FESPA Direct