Industry
Do you know your water based inks from your UV inks?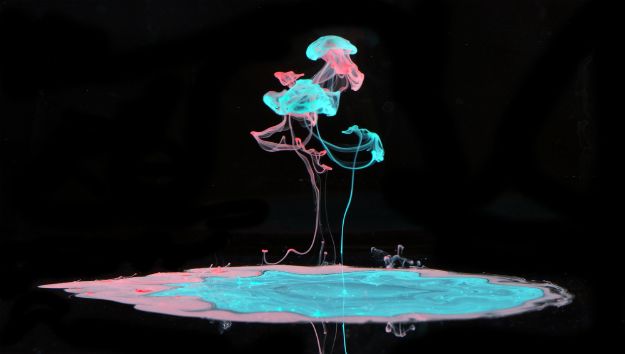 As a wide format printer, expertise and knowledge of digital print technology will probably be specific to the business area they operate in and the hardware they use.&nbsp;<br><br>Innovation within digital print technology has been enjoying significant advancement of late. Print Service Providers (PSPs) are able to benefit from this opportunity by diversifying their business through the purchase of new hardware. Delivering a significant array of added value applications through a modest investment in a new print technology could be empowering for today's printer. &nbsp;
Are PSPs aware of the various print technologies in today's market? The answer to this question could determine how far a printer can take their business. If you are able to excite and entice customers with new ideas and product lines, you could open up additional business revenue streams and boost your profitability.
The factors that influence the printer in the decision-making process when purchasing a new ink technology also include price, durability, adhesion, colour brightness and coverage. What's more, the ink type must perfectly match the application you are looking to provide your customer.
Ink plays a key role in technology and the standard of print quality. Printers need the ink to deliver outstanding and consistent performances, with minimal disruption to the production floor.
Here we provide a lowdown on the key ink technologies:
Print technologies: An overview
Water based inks
If a printing business is looking to move into fine art and photo quality like products, dye or pigment based inks are generally used for these types of applications. Water carries the colourant in both inks, which comprises of tiny particles in dye inks. Dye inks produce more detailed images with smooth tones and vibrant colour reproduction, but they are not water and UV light resistant. Therefore, they are mainly used for indoor environments and short term use in UV lighting.
Pigment inks have slightly bigger particles, are more stable in UV light and are water resistant. Their particles settle into the fibres of paper, canvas or similar substrates. Window displays, posters, pop-up or longer term promotional jobs, together with short term outdoor projects, are some of the possible applications that can be explored with pigmented inks. They can last for several months before fading, or even for some years if protected against sunlight.
Solvent inks
Leaders in the visual and outdoor communication market, solvent inks have perhaps the most widespread formulations within the print community. There are some environmental and health and safety issues to consider when using solvent inks; however they have established their position in the market on the strength of their excellent performance and affordability.
Solvent inks can reproduce brilliant colours on an extensive range of flexible and uncoated media (paper, vinyl, PVC, banners, etc) to create billboards, signs graphics and vehicle wraps which boast long-lasting outdoor life. Outstanding adhesion and together with a high density formulation, are additional and unique selling points of these inks.
Solvent inks are UV light, scratch and water resistant without requiring a special additional coating. They can be distinguished as 'hard', 'mild' or 'eco' solvent formulations. 'Hard' solvent inks may offer the printer maximum durability, but they require specific ventilation on the production floor to avoid exposure to potentially hazardous fumes. 'Mild' and 'eco' solvent inks are intended for use in more enclosed print environments as they do not require an air purifier system to minimise any strong fumes and odours.
Solvent inks must be handled in compliance with specific regulations relating to the release of Volatile Organic Compounds (VOCs). These environmental, health, and safety regulations relate to operators exposure to chemical emissions and to material handling, use, storage, and disposal.
UV inks
UV-curable inks are mainly used for indoor applications, such as posters, signage, window graphics and POP displays. What's more, UV inks can be used to print on both flexible and rigid materials, opening up the opportunity to significantly extend the limits of graphic applications. With UV inks, PSPs can print on glass, wood, foam based or composite materials, aluminium and other unconventional substrates, enabling them to enter niche markets and novel industrial applications.
In addition, as printers can print directly onto rigid media, UV inks eliminate the material, labour and equipment costs of mounting and lamination. UV inks are cured with UV light from either UV lamps or LEDs, the up-and-coming evolutionary step of this technology. When the ink drops onto the printing material, a layer containing the colorant sticks to the surface of the substrate and is instantly hardened by intense UV/LED light polymerization (curing). This process leaves a durable film covering the material.
The curing process of UV inks requires less than a second of exposure to the UV/LED light source, enabling printers to save production times and reduce energy consumption.
Due to the low viscosity of UV inks and the absence of penetration into the media, less ink is usually required, which can result in significant cost savings for the printer's business. What's more, although cracking and fading were once problems in the UV space, due to development in ink technology, this is no longer an issue today.
Finally, UV inks don't require exhaustive extraction systems as they don't emit harmful fumes.
Latex inks
Up until recently, HP had the exclusive patent for latex inks. However, Mimaki's latex ink, launched just before FESPA Digital 2012, has significantly opened up this market space. This new development could see even more manufacturers creating new latex ink technologies in the near future.
Latex inks produce odourless and high quality prints across a wide range of media, delivering eye-catching indoor and outdoor applications. Latex inks are scratch and water resistant and can print on low cost and uncoated substrates, such as paper and polyester. Wall coverings, POP displays, soft signage, posters and banners are just a few examples of what it's possible to achieve with these inks.
There's no need for an air purification system, because latex inks emit extremely low levels of VOCs. This process evaporates the ink system and causes the latex polymer particles to form a continuous polymer layer that adheres to the print media and create a durable colourant film.
Water is a major component of latex inks, offering benefits to production environments because it doesn't require special handling and is not toxic, flammable or combustible. Latex inks are positioned as a viable and eco-friendly alternative to solvent and eco-solvent inks. They provide many of the benefits of solvent-ink technology—such as outdoor durability—without imposing the typical environmental, health, and safety restrictions.
Mimaki's latex ink is an aqueous, odourless resin based technology which has reasonable sustainability credentials. Their latex inks boast similar features and environmental advantages to HP inks. They also have the additional benefit of white ink to the traditional four colour process. The white ink increases the spectrum of applications and provides more versatility, with the flexibility to print on a wide range of media including transparent PET, window decoration and shatterproof window film.
As the above demonstrates, print technology is a complex topic, and one that a single feature cannot explain fully. We are in the process of building a "knowledge bank" of backgrounders to help you increase your understanding of an area that is going to remain fundamental to PSPs' drive for increased profit and productivity.
We live in exciting times in the world of print technology. The innovation we are seeing is transforming the way we do business. The opportunities to expand into new areas by providing customers with product solutions, is a real possibility.
Interested in joining our community?
Enquire today about joining your local FESPA Association or FESPA Direct