Industry
Creating a masterpiece with fine art printing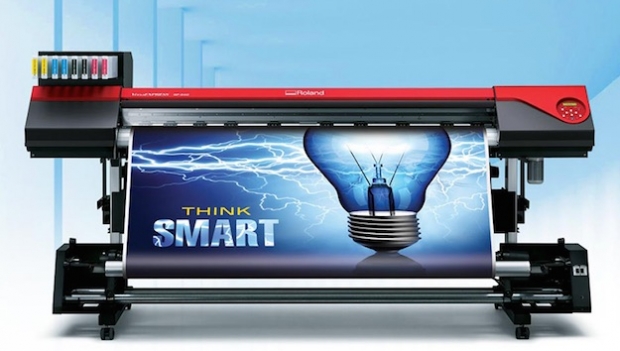 While the term 'fine art' may traditionally be linked to famous artists and their skills with paint and canvas, print can play a key role in production. 
Fine art is an interesting market in that a wide range of work is available, but requires a certain level of skill from print companies in order to obtain the quality desired by clients in this area.
Customers will only accept the best in the fine art sector and nothing short of this will do; and as a result, print service providers active in this market must invest in quality kit to obtain quality results.
FESPA 2017 will give visitors the chance to find out what technology is suited to production of fine art work, as well as the consumables that can be used to help achieve high quality output. Running from May 8-12 in Hamburg, Germany, the exhibition will feature some of the industry's leading brands, some of which are able to offer fine art print machines.
One such company is Epson, which, based on Stand D45 in Hall A1, said it is able to provide printers that "replicate brush strokes, tones and textures in fine detail using archival inks and substrate". Products on offer from Epson range from the smaller-format Epson Stylus Pro 4900, to the SureColor SC-20000, which has the ability to print work up to 64 inches wide.
Also in attendance this year will be Roland DG, which has a number of options on offer in the fine art sector. Visitors to Stand E20 in Hall B7 will be able to learn more about this technology, as well as speak with experts at the manufacturer about how such machinery can achieve high quality output on this type of work.
Roland DG offers products that can print on materials such as fabric, canvas, wood and paper. For example, the VersaEXPRESS RF-640 can deliver fine art and photographic reproductions on canvas, paper and other printable media, while the VersaUV LEF-300 is capable of printing fine art work on surfaces such as wood.
Elsewhere, on Stand B55 in Hall A, Canon will be able to talk visitors through its machines that are capable of producing high quality, large-format fine art work. Solutions include flatbed machines, such as the Océ Arizona 2280 XT, which has a 250cm x 308cm, as well as the Océ Arizona 2280 GT, with a smaller print area of 125cm x 250cm.
Visitors keen to learn more about fine art and access tips on how to boost output can drop in on one or more of the seminars running at FESPA 2017. One session that may be of interest to those in this market is 'Colour Management for Print service providers.
You're in charge', which, presented by Graeme Richardson Locke, sales and operations at Vektor, will walk attendees through the key stages of managing colour – something that is critical in the production of fine art work.
Register today to attend FESPA 2017 and save 70€ entry fee
Suitable for the production of fine art work, Epson's SureColor SC-20000 can produce work up to 64 inches wide.
Industry members that are keen to learn more about the latest solutions and technologies for fine art printing should not miss a visit to FESPA 2017.
Taking place from May 8-12 at the Hamburg Messe, in Hamburg, Germany, the exhibition will play host to many major brands from across the global market.
For more information on FESPA 2017, the companies that will exhibit and to sign up to attend as a visitor, please visit: www.fespa2017.com
Delegates can save 70€ entry fee to the exhibition by registering via the website and quoting reference code: FESG702. Discover how a visit to FESPA 2017 can benefit your business and register today.
Interested in joining our community?
Enquire today about joining your local FESPA Association or FESPA Direct