Industry
Commercial print – an industry in transition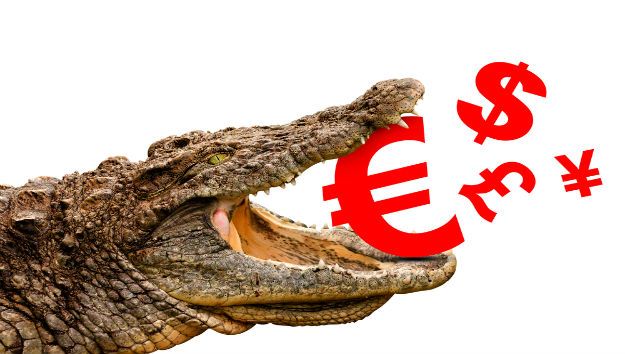 Nobody could argue, given the shift in demand towards short-run digital print jobs, along with the recent explosion in smartphone, tablet and e-reader technology, that print volumes are not declining.<br><br>Can this decline in volumes, however, really be taken as evidence that "print is dead", a claim we often hear even from some who work in the industry?&nbsp;<br><br>&nbsp;
Market conditions
What is undeniable is that commercial printers are facing cut-throat market conditions, intense price competition and what many in the industry describe as chronic overcapacity.
Recent research by Infotrends found a sharp decline in the number of European commercial printing companies since 2000, while the industry in the US is following a similar trend, as highlighted in a recent online article published by What They Think; in the article, financial strategist Thomas J Williams spoke of the drop in the number of US printing companies from 52,000 in 1997 to 27,000 today, and said that industry conditions had brought nearly every US printing company to "a fork in the road".
Williams predicted that by 2020 the US printing sector will have shrunk further and will be dominated by an "oligopoly", in which a relatively small number of printing firms will generate most of the revenue and reap the most substantial profits.
Non-traditional competitors
Elsewhere, print guru Frank Romano, highlighted another trend putting further pressure on the sector. He noted that commercial printers now have to compete with firms who operate outside of their niche, such as newspaper printers.
"At the printer that produces the New York Times, three-quarters of the work produced on their presses is commercial work," he said.
Romano noted that price competition is fiercer than ever and attributed some of the blame for this to print buyers who he said "tended to focus only on price". He also noted that price competition is starting to appear in the packaging sector, a market into which many commercial printers have begun to expand, in a bid to boost growth.
"If the trend continues, we will see the commoditisation of packaging because printers just want to keep their presses running. They don't want to lay people off," he added.
Embracing new markets
Of course, what the "print is dead" doom-mongers rarely acknowledge is that, while many companies have fallen by the wayside and collapsed in the face of tough trading conditions and intense competition, others are not merely surviving, but thriving.
So what sets these companies apart?
According to experts such as Romano and Williams, what separates the "winners" from the "losers" is the willingness of business leaders to embrace new markets.
They argue that print is an industry in transition, as many companies seek to expand their range of services or reposition themselves as marketing service providers.
While many will agree that there is a strong argument for diversification, many firms may find it difficult to decide what markets to move into. The answer to this dilemma is of course the same as with any shift in business strategy - firms should ensure they have a thorough understanding of the market and the needs of their existing and potential customer base.
Exploring potential growth areas
Some areas that Romano recommended printers explore, instead of focusing purely on more traditional sectors, are less conventional growth areas including textile printing and security printing. He also highlighted that many printers are making more money from additional services such as fulfillment and direct mail than the printing side of the business.
"Printers need to discover new markets in areas that they may not have considered before, such as textile printing or hologram printing using traditional presses that have been slightly modified. We are already seeing some printers looking for these new marketplaces," he said.
Meanwhile, Infotrends research highlights a number of niches within the sector where volumes are growing, including variable data and web-to-print. The research also predicted "dramatic" growth in print volumes that originate online over the next two years.
Cost of entry into new sectors
Obviously, in the current economic climate there will be many print companies who are well aware of the potential benefits of diversification, but will be reluctant to stump up what can be a significant initial outlay at a time of such uncertainty.
However, there are low cost options available in growth markets that printers would be wise to explore. For example, there are web-to-print solutions that offer direct mail capabilities, integrated stock management and a range of print ordering capabilities for as little as £350 per month. Personalisation software for variable data printing is available from a number of vendors at a cost starting at around £10,000. The cost of entry into wide-format print is low compared to other print sectors and does not require extensive staff training.
The solution that printers choose will, of course, depend on the needs of their target niche. However, by investing wisely and responding to industry trends, firms can prove that there is plenty of life left in printing yet.
Interested in joining our community?
Enquire today about joining your local FESPA Association or FESPA Direct