Industry
Colourgen announces exclusive UK distribution of Dimense 3D Wallpaper Printing Solution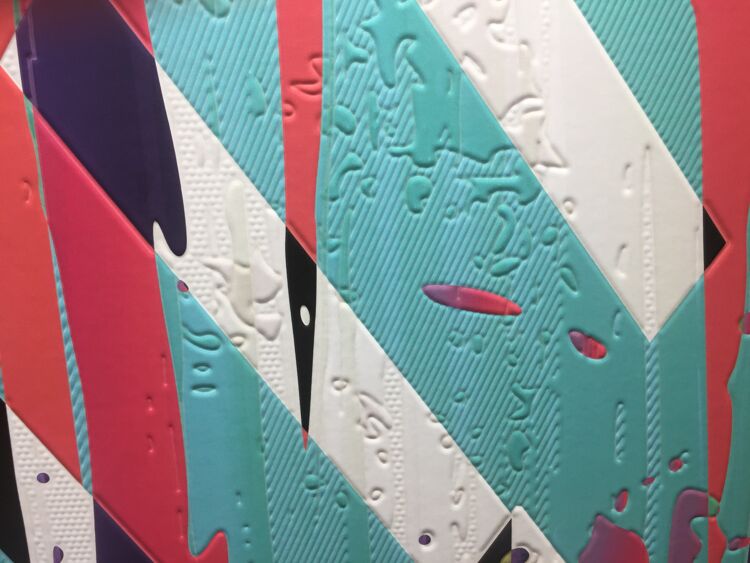 Colourgen has announced its exclusive UK distribution of the new 3D wallpaper printing designed for bespoke, creative graphic designs.
Colourgen's Dimense is the first printer to both print and create structure for bespoke, creative graphic designs and is specifically suited to produce bespoke wallpaper. The Dimense 3D wallpaper printer recently won the European Digital Press Association Award for 'Best Wallpaper Solution 2018' at the FESPA Awards 2018 in Berlin.

Dimense has an output with high light-fastness, is scrub resistance and is C1 fire rated, which makes it ideal for high traffic areas including hotels, retail and corporate environments. The Dimense can reach speeds of up to 20sqm/hour with a print width of 1.6m and is an environmentally friendly technology that is based on latex eco-friendly inks and PVC-free structure forming Ecodeco media.

Deen Keenan joined Colourgen as the Head of Business Development and Sales for the Dimense 3D printer range.

Colourgen's Director, Mark Lambert says: "It is a very exciting time for Colourgen Dimense as it is both a unique and innovative product that is destined to be a game-changer in the digitally printed wallpaper market. We look forward to promoting this product to a large audience across design, print, retail and interior decoration sectors. Dimense is a revolution in the creation of custom graphics with structure.

We are pleased to welcome Dean Keenan back to Colourgen. Dean has exceptional knowledge of the bespoke wallpaper market and broad experience in digital media. His expertise will help us to maximize the potential of Dimense and the creative opportunities it presents to end users."

The Dimense printer will be shipping in the UK exclusively from Colourgen from September 2018.
Interested in joining our community?
Enquire today about joining your local FESPA Association or FESPA Direct