Industry
CMYK distributes Pongs Textiles for event and retail use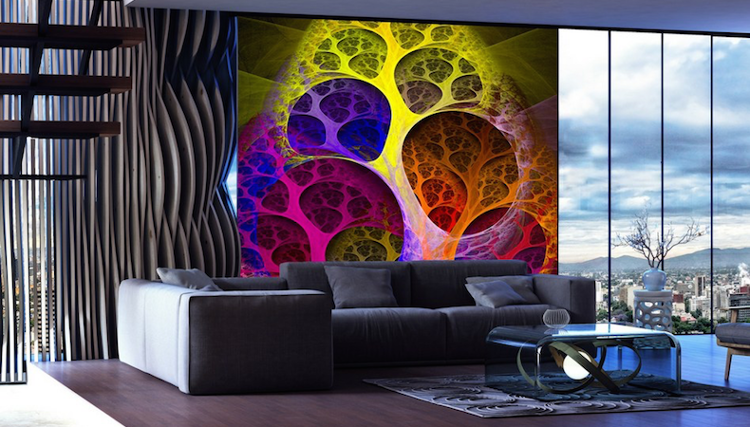 CMYUK has been appointed as the exclusive distributor of Pongs Direct-Tex Softimage Contrast (Black Back Textile) and Illuminati range.
Ideal for use as large exhibition wall wraps and event backdrops, Direct-Tex Softimage Contrast offers a true black reverse with excellent opacity and a super bright-white print face.
It also has an element of stretch, thus facilitating greater ease of installation. It can be digitally printed using both dye-sublimation and UV ink technologies and delivers vibrant coloursand excellent image quality."
Also available exclusively from CMYUK is Pongs Illuminati, the latest backlit textile for dye sublimation printing, which offers a natural soft textile feel, perfect stretch and excellent colourreproduction.
The technology behind this new knitted textile eliminates pinholes when it is backlit, while it soft-touch structure greatly reduces creasing and bruising, making it the ideal choice for retail displays. perfect backlit textile for retail displays.
Roland Güthoff, Head of Sales at Pongs, commented: "We are delighted to have CMYUK as a partner and feel sure that it is the right company to guide sign and print companies towards the use of more PVC-free materials in the event and retail sectors."
Join Pongs at FESPA 2018
Industry members that are keen to learn more about these exciting new launches, as well as the many other solutions on offer from Pongs, can visit the manufacturer at FESPA global print expo. Taking place from May 15-18 at the Messe Berlin, in Germany, the exhibition will play host to many major brands from across the global market.
Pongs is just one of a host of industry heavyweights that will be in attendance at FESPA 2018, with visitors able to find the company at booth B39 in the sold-out Hall 1.2, alongside the likes of Mimaki, Mutoh, Bullmer, Drytac, Marabu, Sihl or Zund among others.
For more information on FESPA 2018, the companies that will exhibit and to sign up to attend as a visitor, please visit: www.fespaglobalprintexpo.com
Interested in joining our community?
Enquire today about joining your local FESPA Association or FESPA Direct