Industry
Choosing a superwide high production printer at FESPA 2017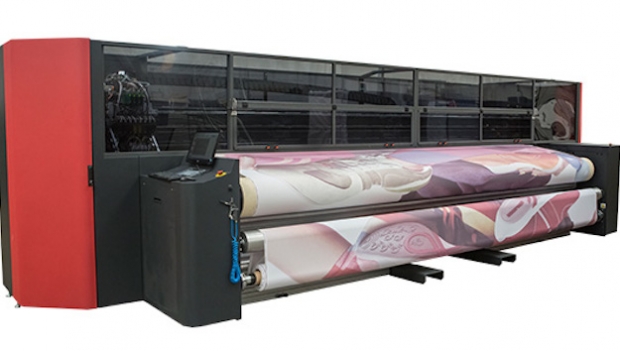 While wide- and large-format printers are able to produce a range of work, some companies require bigger machines to take on more challenging projects.
Grand- and super wide-format print machines are amongst the most impressive technologies in the industry. The quality that these giant devices can produce is quite remarkable and help open up various markets for those companies looking outside the more traditional sectors.
FESPA 2017 will play host to many of the leading manufacturers of grand- and super wide-format printers, and visitors will have the opportunity to speak with experts to find out exactly what this sort of technology can do for their business. The exhibition will run from May 8-12 in the Hamburg Messe in Germany and is expected to attract attendees from across the global print market.
One of the leading brands in the grand- and super wide-format that will feature at FESPA 2017 is EFI, which, based on Stand E30 in Hall B7, will be able to talk visitors through its range of solutions.
One of the main technologies that will be shown on the EFI booth at the event is the Vutek FabriUV 520, a is 5.2m-wide and has a top speed of 446sq m/hr, with production image quality up to 242sq m hr and POP image quality at 157sq m/hr.
EFI also plans to show off its Vutek 5r, a 5m-wide LED roll-to-roll machine that can print at speeds of up to 455sq m/hr and has a top resolution of 1,200dpi. The device can also handle a range of flexible and rigid media and has the ability to produce applications such as billboards, floor graphics and wallpaper.
Meanwhile, over on Stand A70 in Hall B5 of the event, Agfa Graphics will be able to talk visitors through its range of super wide-format print machines. The firm will show off its new Avinci DX3200 printer, which can produce work up to 3.2m wide and has a top speed of 173sq m/hr.
Visitors the Agfa booth will also be able to view the Anapurna H3200i LED, a high-speed hybrid UV LED-curable inkjet system with a printing width of 3.2 m for indoor and outdoor applications.
Away from the show floor and for visitors keen to pick up tips and tricks on how to boost output in grand- and super wide-format work, FESPA 2017 conferences may hold the answer. For example, Graeme Richardson-Locke of Vektor will focus on the subject of colour management in the production process, covering various areas of print. You can catch his session at 12:30 on May 11.
In addition, Lesley Simpson, editor of Image Reports, will head up a panel session on day two entitled 'Become Widthwise'. Here, panel members will analyse the new 'Widthwise Report 2017', which is based on data collated by Image Reports from 243 large-format digital print providers, and consider the key trends to look out for the in this area of the market.
Register for free to visit FESPA 2017
Taking place from May 8-12 at the Hamburg Messe, in Hamburg, Germany, FESPA 2017 will play host this year to many major brands from across the global print market.
For more information on the event, the companies that will exhibit and to sign up to attend as a visitor, please visit: www.fespa2017.com
Delegates can save 70€ entry fee to the exhibition by registering via the website and quoting reference code: FESG702. Discover how a visit to FESPA 2017 can benefit your business and register today.
Interested in joining our community?
Enquire today about joining your local FESPA Association or FESPA Direct