Industry
Canon acquires printing tech startup Kite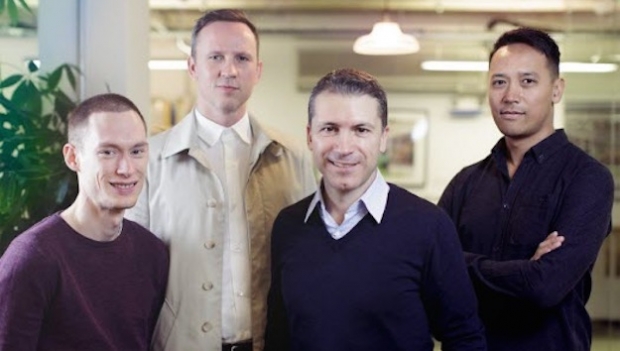 Canon has stepped up its digital services operation with the acquisition of mobile e-commerce platform Kite.ly.
Following the acquisition of parental photo-sharing app Lifecake in 2015, the company is on a shopping spree again, this time acquiring Kite, a print tech startup that lets developers add on-demand printing features to their apps.
The deal completed last week for an undisclosed sum after a "mutual meeting of minds" 18 months ago between Canon senior director of digital services Alberto Spinelli and Kite.ly co-founder and chief executive Charlie Carpenter. The two companies said they were looking to realise their joint vision of becoming "the internet's print button".
Spinelli said: "Bringing Kite.ly into the Canon group of companies is our latest move to expand Canon's digital services offering, by making mobile printing ubiquitous. There is a fast-growing trend of consumers who want to shop for customised products and do it in an easy way from their mobile devices."
"The combination of Canon's high quality printing technologies and Kite.ly's easy-to-use solutions will create an unrivalled portfolio of print products, accessible to customers everywhere through existing and new imaging apps."
Kite.ly, based in Shoreditch, London, helps its clients create revenue through personalised print. It works with companies and brands to embed its print platform into their apps and websites and operates with a global network of suppliers, a number of which are UK-based, to manufacture and ship those products. Following the acquisition, it will be looking to add suppliers to the network.
It sells more than 250 personalised print products, including books, greetings cards and t-shirts.
Carpenter said that Kite.ly's technology is currently installed on 200 million devices and that he believes with the backing of Canon this figure can hit the one billion mark.
"Today is a huge day for the Kite.ly team, reflecting the success of our relentless ambition to deliver a mobile personalised print solution, globally. We are excited to combine our innovative technology platform with Canon's digital services portfolio to lead a new print era together."
"We are inspired that Canon shares our vision to become the internet's print button, embedded into any imaging app or website. Kite.ly hosts hundreds of app clients around the world and together with Canon we will be able to enhance their service, to help them generate new revenue and engage with their users in a much more meaningful way."
Kite.ly is looking to double or treble its workforce over the next 18 months and will be relocating to larger premises in the future as a result. It will retain its branding, name and logo.
Canon doesn't have any immediate plans to acquire further businesses in the mobile space but, according to Spinelli, will be focusing over the next few months on "building a very solid joint proposition with Kite.ly".
"We believe print from mobile is something that hasn't really been tackled properly yet so we want to speed up solving that problem and be among the leaders in that future space," he added.
Industry members that are keen to learn more about the latest printing solutions including the recently launched Océ Colorado 1640, can visit the manufacturer on the stand B55 in the Hall A1 at FESPA 2017.
Taking place from May 8-12 at the Hamburg Messe, in Hamburg, Germany, the exhibition will play host to many major brands from across the global market.
For more information on the event, the companies that will exhibit and to sign up to attend as a visitor, please visit: www.fespa2017.com
Delegates can save 70€ entry fee to the exhibition by registering via the website and quoting reference code: FESG702. Discover how a visit to FESPA 2017 can benefit your business and register today.
Interested in joining our community?
Enquire today about joining your local FESPA Association or FESPA Direct