Industry
CANAPA Paper Technologies to prove its power in sublimation printing at FESPA 2018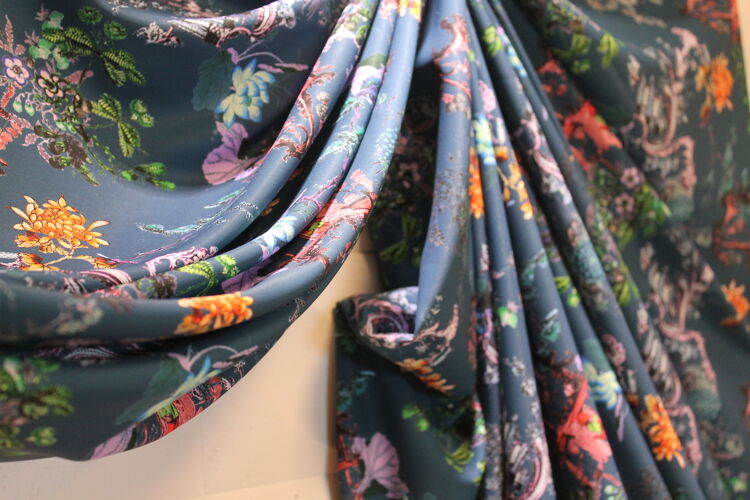 Canapa Paper technologies to showcase their ShiningStar and Genesys Series as well as 18 products at FESPA 2018
Canapa Paper Technologies was launched in 2005 and has over 40 years experience in the textile industry and produces coated transfer paper for sublimation print producers.
Canapa Paper Technologies will exhibit their coated transfer papers designed for the requirements of printing manufacturers from across the world at FESPA 2018. Tacky transfer papers will be launched for the first time in the European Market at the FESPA exhibition.

The ShiningStar and Genesys Series will be introduced at FESPA 2018 in Berlin. These series have been specifically designed for the different requirements of the textile industry and provides a wide product range. There will be a total of 18 products that will be displayed at their stand and caters to the needs of textile manufacturers in varying thickness, size, grammage and coating.

The ShiningStar Tacky transfer paper will be showcased and introduced to the European market for the first time. The tacky transfer paper offers benefits particularly for sportswear manufacturers during the printing process. The product was specifically designed by Canapa Paper Technologies and guarantees fantastic adherence to fabric throughout transfer and eliminates potential shifting problems during the heat press. Since it is fast drying and has a thick base paper, ShinkingStar Tacky transfer paper works flawlessly with products that consume high amounts of ink.

ShiningStar Tacky transfer paper features two layered coating. In comparison to alike products, the paper guarantees colour consistency, saves ink and has excellent transfer quality. The series stands out amongst its competitors with its high bonding preference to fabric at heat process, exceptional dye transfer efficiency and fast ink absorption and drying conditions.

Canapa Paper technologies has expressed that they look forward to welcoming visitors from around the world during the exhibition. Canapa Paper Technologies' company partner, Özer Yılmaz has expressed his enthusiasm and says "we are very happy to once again attend FESPA. Canapa transfer papers continues to expand its market share in sublimation printing every day. Thanks to our coated products that are high quality and ink saving, we can accomplish even the most difficult colours and our 3.20 meters wide paper option meets the wide format needs of home textile manufacturers. We are very excited to exhibit our products to the European market once again."

You can see Canada Paper Technologies at the Global Print Expo 2018 at Hall 2.1 stand B41. To find out more about the Global Print Expo, see the full exhibitor list and to see information about how you can register to attend, visit the event's official website: www.fespaglobalprintexpo.com

For free entry use code FESJ801 when registering.
Interested in joining our community?
Enquire today about joining your local FESPA Association or FESPA Direct