Industry
Caldera to pursue growth opportunities at FESPA Asia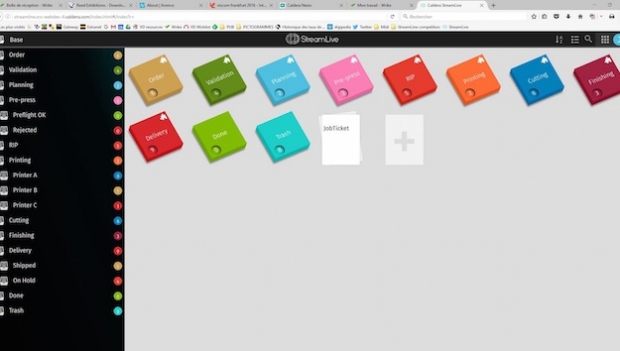 Software company Caldera has revealed plans to use this year's inaugural edition of FESPA Asia 2017 to support its growth plans within the wider Asia-Pacific region.
Caldera has been supplying software products for wide-format imaging, business workflow and digital signage for 25 years and is keen to expand on its success by taking advantage of a growing demand for its solutions in Asia-Pacific.
Speaking to FESPA ahead of the firm's appearance at FESPA Asia this year, Sébastien Hanssens, vice-president marketing and communication at Caldera, said that the company already has a strong customer base in the region, and the exhibition its only likely to help increase this number.
"We are aiming at growth within the Asia-Pacific area; Caldera has many customers in the area and we are looking to densify our reseller implementation," Hanssens said.
"We believe that FESPA Asia 2017 is a very important event for the wider market in the Association of Southeast Asian Nations (ASEAN) region. We have already invested in the area by having two technical support staff based in China and Malaysia."
Hanssens said visitors to Caldera's stand at FESPA Asia 2017 will have the opportunity to find out how to create a "complete web-to-print solution" by linking WebShop and StreamLive, both of which are SaaS applications, with their core RIP package.
"WebShop is the industry's only web-to-print tool developed specifically for wide-format digital print, built on a robust and reliable e-commerce platform," Hanssens said. "By combining WebShop with Caldera's production management software, StreamLive, customers can create a true, complete workflow to access new revenue while streamlining their print operation."
Hanssens, who revealed that Caldera will also be showing off its new Version 11 RIP software over the three days in Bangkok, added: "Caldera's suite of award-winning, production-orientated print and print-to-cut workflow programs offers colour management, imaging and driving solutions for large- and grand-format peripherals."
Taking place from February 15th to 17th at BITEC in Bangkok, Thailand, FESPA Asia 2017 has attracted interest from across the ASEAN market, with thousands of industry members having already pre-registered to attend.
FESPA's organising team has also been able to secure leading brands for the show floor, with the likes of EFI, Fotoba, Hexis, HP, Kiian Digital, Kornit Digital, Mimaki, M&R Companies and Zund having confirmed their attendance at the inaugural event.
Interested in joining our community?
Enquire today about joining your local FESPA Association or FESPA Direct