Industry
Caldera launches CalderaDock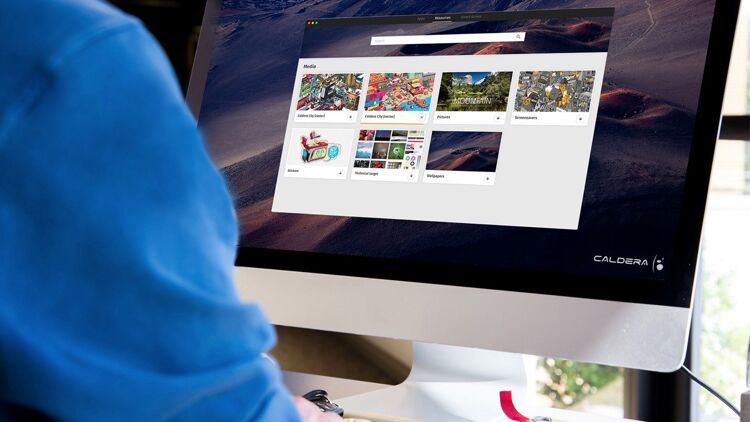 RIP software specialist Caldera has launched CalderaDock version 1.2.0, a new toolbox management app for users of its award-winning workflow software. The app is designed to streamline and simplify maintenance functions.
The CalderaDock module is accessible via the main V12 interface and aims to bridge the gap between tools in the Caldera ecosystem and remote resources. Available on Mac, Linux and Windows, not only will the new tool simplify V11 to V12 migration, but it will also auto-update the RIP with new resources and apps. Further capabilities include managing V12 licenses, cleaning the RIP station, managing RIP configuration with one-click save and restore, and enabling direct access to documentation, videos and the Caldera web ecosystem.

According to Sebastien Hanssens, Vice President Marketing & Communication, "The idea behind CalderaDock was to create a tool box with maintenance functions that would ease the daily work of the print and cut operators." CalderaDock enables regular maintenance to streamline the workflow and gives access to documentation and videos to enhance operators' knowledge. It also allows advanced users to backup and restore their RIP configuration for migrations.

The new tool has already been upgraded from its original incarnation. In November, the module, which updates itself independently, added the ability to restrict data cleaning on the basis of date-of-use, reintroduced Caldera wallpapers and icons to the RIP Desktop station, enabled a black/white skin switch for Mac Mojave users and added a search bar for apps.

New this month, version 1.2.0 sees the release of the toolbox on Windows, with the ability to manage licenses, to bring more power to the virtualization of the Caldera RIP on Windows environment. With Mac and Linux already enabled, CalderaDock with Sync&Deploy has now become the de facto standard to manage a fleet of Caldera RIPs across all platforms.

Additional developments for CalderaDock are on the agenda, including further integration with Caldera Workspace and a raft of new resources and apps to make managing the RIP more user-friendly than ever before. "As with all of our new product developments, we put the user experience at the forefront when we created CalderaDock," explains Sebastien Hanssens. "This new module will appeal to operators who want to streamline and simplify their maintenance tasks while gaining easy access to all the local and remote apps they use on a daily basis. Auto-updates, easy migration and the ability to backup and reset are part of the package – making Caldera RIP one of the most comprehensive suites available."


Interested in joining our community?
Enquire today about joining your local FESPA Association or FESPA Direct