Industry
BT and Primesight unveil phone box of the future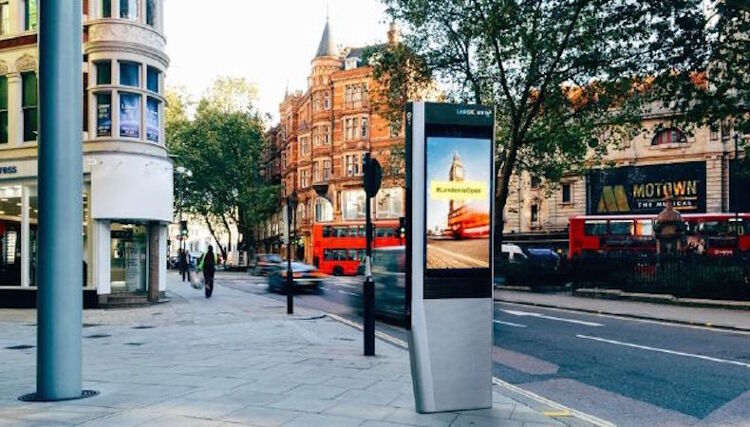 The first InLink kiosk has launched in Camden and more than 750 will be going live across the UK throughout the year.
Some of BT's payphones in the British capital will be replaced with digital street units that will provide Londoners with up to 1Gbps free Wi-Fi, free phones calls and a range of new free digital services.
The first of these new units, called InLinks, have appeared on Camden High Street, thanks to a new partnership between BT, Intersection – the company behind LinkNYC, and Primesight.
The service will be start to be rolled out to other high streets in London and major cities throughout the country this year. Each InLink will support hundreds of users and will support mobile device charging, access to maps, directions and local services, and a new BT Phone Book app enabling users to search for businesses by type and name, as well as people by name.
Elsewhere, InLinks have sensors that capture real-time data about the local environment, including air and noise pollution, temperature and traffic and 55-inch (139.7cm) high-definition displays for public service announcements and "neighbourhood advertising".
"Hundreds of users within range of a Link will be able to access free ultrafast Wi-Fi on the move, with speeds of up to 1Gbps - the fastest free public Wi-Fi service available," said BT.
"We're evolving the phone box to make it relevant in the 21st century by offering people ultrafast Wi-Fi and a range of digital and information services entirely for free," said BT Wholesale and Ventures CEO Gerry McQuade.
"London is one of the greatest cities in the world and it's entirely fitting that it becomes the first UK city to benefit from the Links. But we will be rolling out many more Links to the other great cities across the UK over the coming months as we look to transform the look and functionality of our public payphones."
London is second only to New York in welcoming Links to its streets, which were first installed in January this year as part of LinkNYC. BT and the LinkUK partners will work with councils and local communities to determine the best location for each Link.
Interested in joining our community?
Enquire today about joining your local FESPA Association or FESPA Direct