Industry
Brother GTXpro Bulk offers mass production and flexibility in one machine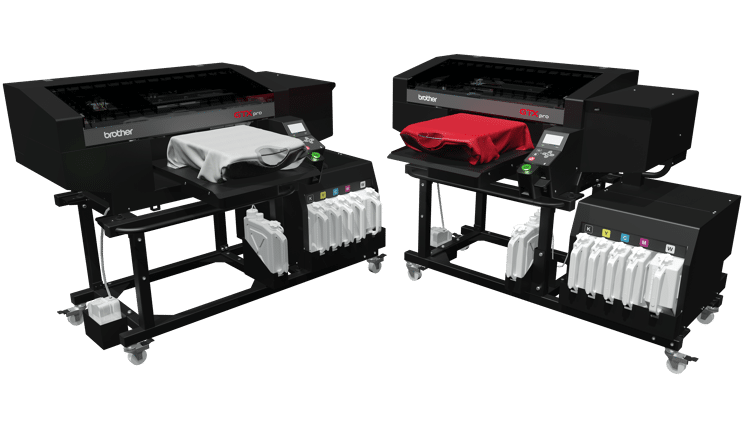 Brother has combined the advantages of the GTX with an innovative bulk ink system, together with a new, improved print head and a whole range of features.
The Brother GTXpro Bulk is a space-saving and reasonably priced industrial direct-to-garment printer for mass production without sacrificing the well-known advantages of the GTX.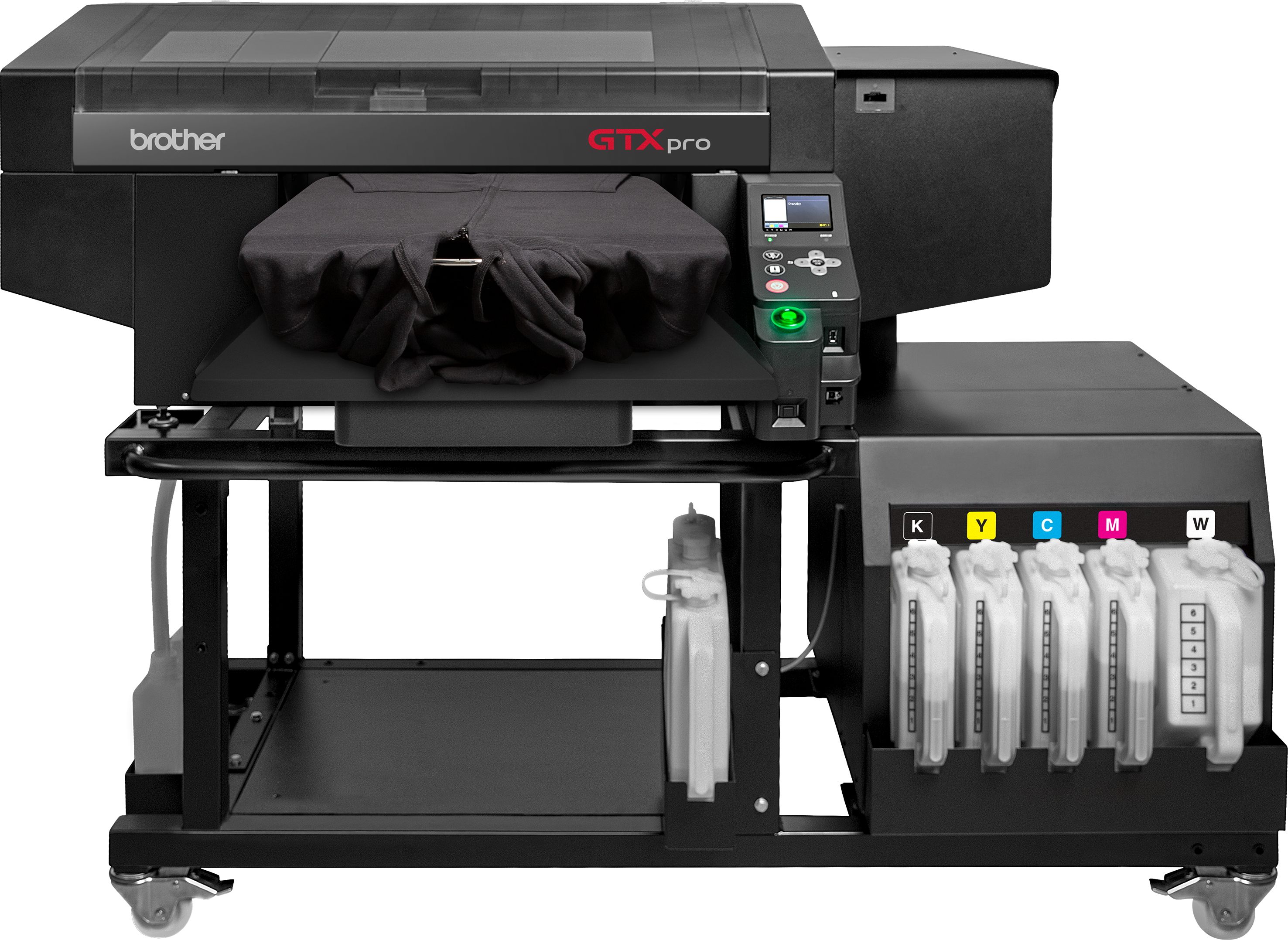 The GTXpro Bulk features:
Revolutionary New Bulk Ink system
- Cost-saving Bulk ink system for high production quantities. Available in 1,8 liter and 18 liter containers.

New Industrial White Print Head Design
- New developed white ink print head technology for inside the print head ink circulation, which results in less white ink waste.

Reduced Maintenance & Time
- Reduced Maintenance and reduced waiting time – the new cap design leads to less purging time, the larger colour sub-tanks are refilled during the printing process.
-Print reservation function for higher productivity

Optimal Print Height
- The new sensor technology detects whether the distance from the print head to the textile is too much and of course also if the textile could touch the print head.
- Additional sensor for detecting whether platen is too low, to reduce ink mist and assure print quality.
- The low sensor function can be disabled if required.

High Speed Print Mode
- The new white ink print head design allows the usage of more nozzles than previous models, which allows up to 10% faster printing with special print settings.

Network and USB connection
for full industrial production integration



Interested in joining our community?
Enquire today about joining your local FESPA Association or FESPA Direct