Industry
Avery Dennison to launch six new products in Amsterdam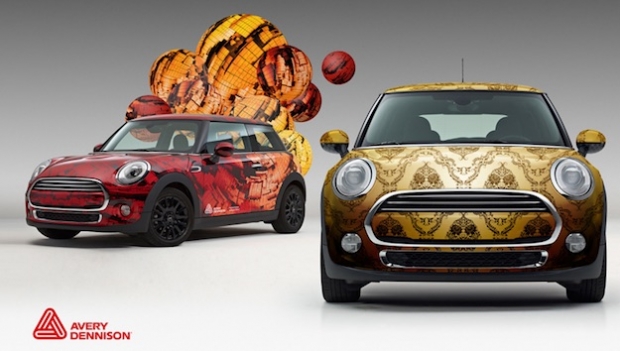 Six new digital films will be presented by Avery Dennison at this year's FESPA Digital 2016, taking place from 8-11 March in Amsterdam.
The company will also be showing a new digital wall film portfolio, and its latest application trainings and workshops.
Shaun A Hobson, senior business director Graphics Solutions Europe, said that this year's stand has been designed to inspire as well as inform.
"We have some really interesting products here, and we wanted to make sure that the graphics professionals who visit us can not only see our innovations in action, but also get a sense of potential applications. These materials are designed to offer more creative freedom and better application results."
"The Avery Dennison stand will give visitors everything needed to spark new ideas and open up new business opportunities. Key themes are speed of application, new choices in colours and textures, service and training."
Avery Dennison is also a proud sponsor of the 'World Wrap Masters' competition, where visitors will see regional and national FESPA Wrap Masters - who have won their title in approved competitions – compete for the title of World Wrap Master 2016 in a two-day final on March 10-11.
Duncan MacOwan, Head of Events and New Media for FESPA, said that the competition is eagerly anticipated: "World Wrap Masters is a part of what makes FESPA such an exciting place to be, and Avery Dennison is a natural choice of sponsor. We have seen some truly outstanding wraps created using their products."
Oliver Guenther, marketing director Graphics Solutions Europe, said that the presence at FESPA Digital reflects a commitment to applicators and converters as key business partners.
"Constant innovation is a crucial part of what Avery Dennison offers, and we think it is vital not only to make our customers aware of new options, but also to give them the full range of backup and support needed to create outstanding applications."
Avery Dennison is also highlighting its complete REACH-compliant signage portfolio that now includes all graphics materials from 500 Event Film through to premium 900 Super Cast films – and Supreme Wrapping Film.
In different "Here for You" zones, visitors will find opportunities to expand their businesses by working with Avery Dennison. They will be able to experience firsthand indoor, outdoor and vehicle applications.
The Avery Dennison stand is at E30 in Hall 1, on March 8 - 11, 2016 at the Rai Exhibition Centre in Amsterdam.
To find out more about the different companies exhibiting at the show and to view the full seminar programme for this year's event, visit www.fespadigital.com. For FREE entry don't forget to use code: ADOZ0114.
Interested in joining our community?
Enquire today about joining your local FESPA Association or FESPA Direct