Industry
Applelec announces distributor deal with SloanLED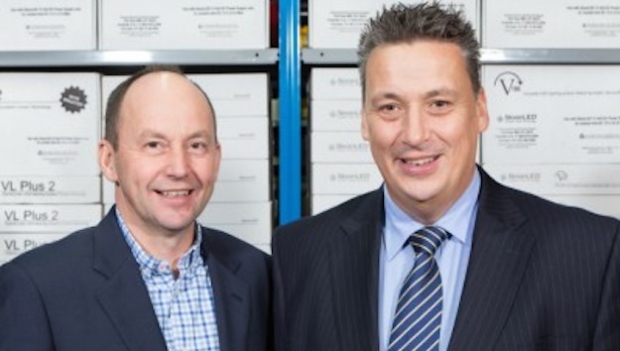 Applelec has announced that it is now an official UK distributor for Sloan LED's lighting technology, such as Prism modules, Poster Box 3, Flexibrite, and Colour Line. 
Sloan LED's solutions represent environmentally-friendly signage with LED alternatives to the 'neon look', as well as highly efficient products.
"We are pleased to announce Applelec has been appointed to our UK distributor network," said Sloan LED sales director Barry Blythe. "The team at Applelec have a wealth of sign making expertise along with a long history of working with our LED systems."
"The agreement unites Sloan LED's expertise in designing and manufacturing high quality solid state lighting products for corporate identity solutions with Applelec's marketing, distribution and servicing network here in the UK."
"Applelec have been partners of Sloan LED for the past five years and had previously been using our product range under an OEM trade agreement. The upgrade to full distributor status allows Applelec to commence selling our product range to the UK Sign POS and lighting industries."
Applelec managing director Ian Drinkwater said: "With our field sales staff located around the country, Applelec will be focusing on one-to-one support for customers working with the SloanLED range."
"Applelec has been using SloanLED systems within the fabricated signage and lettering we manufacture for many years which means we have a solid understanding of the products and how to get the best from them."
Applelec will be stocking all SloanLED products for signage which will be available in kit form, with modules available to purchase individually or by the carton, as well as within fabricated signage manufactured by Applelec.
The company will be supplying the range with SloanLED's industry-leading warranties, which includes a five year warranty on most products. In addition, Applelec will shortly be offering training activities for customers looking to understand the SloanLED range.
Dare to create different at European Sign Expo 2017
Sloan LED is one of a host of companies to have signed up to exhibit at European Sign Expo 2017, which is co-located with FESPA 2017, 8-12 May at the Hamburg Messe, Germany.
The dedicated exhibition for the signage and visual communications industry will be 30% bigger than the 2016 event in Amsterdam in terms of floor space.
Leading names from the European sign industry will show the latest developments in equipment, software, signage materials and systems, fittings and fixtures, channel lettering, illuminated signage, dimensional signage, engraving and etching at the event.
Signmakers and signage buyers will also be able to discover the future of the industry through the show's 'Ask the Experts' feature, a networking event where visitors and exhibitors can attend daily panel discussions and debate a range of topics focused around digital signage.
To learn more about how a visit to European Sign Expo could benefit your business in 2017, visit: www.europeansignexpo.com. Visitors can get free entry to the exhibition by registering to attend via the website, and quoting reference code: ESEH701
Review the 2016 highlights from European Sign Expo 2016, the annual exhibition for signmaking, display solutions, visual communications and digital printing in Europe.
Interested in joining our community?
Enquire today about joining your local FESPA Association or FESPA Direct