Industry
Amazon expands mass customisation offering with Kornit technology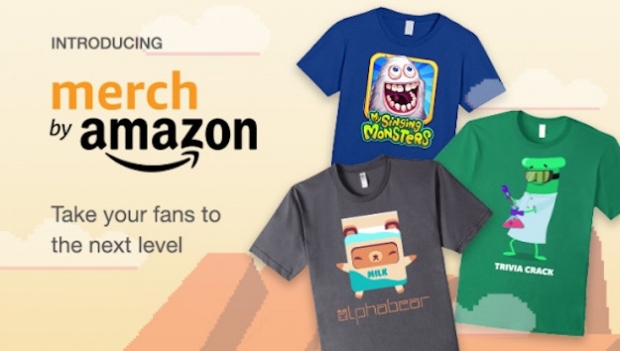 The online retailing giant will use the Kornit Avalanche 1000 systems for its recently announced print-on-demand service.
The Israeli company, specialised in digital textile printing technology, has announced that its flagship high-productivity system, the Avalanche 1000, was chosen for the on-demand production of promotional textiles as part of Amazon's recently announced Merch by Amazon program.
Amazon's Texas-based facility has been a long-term Kornit user as part of Woot, which is an internet based retail program that offers daily deals on products including printed textiles.
This facility has utilized other Kornit direct to garment printing systems for several years, and added multiple new Avalanche 1000 units during 2015 to support Merch by Amazon. Kornit will build additional Avalanche 1000 systems that will handle the growing production needs of Merch by Amazon.
The agreement also includes onsite support by Kornit Digital's field service professionals, ensuring continuous production in multiple shifts.
Sarel Ashkenazy, Kornit's Executive VP of Sales commented: "State-of-the-art mass customization means benefitting from the economies of scale while providing a customized, high-quality product to every single customer."
"Kornit Digital has a reputation and solid expertise in this field, based on its vast worldwide installed base. Amazon has been a leader in e-commerce for decades, and we are honoured to be chosen as a technology partner for Merch by Amazon."
As Kornit's fastest industrial t-shirt and garment printer, the Avalanche 1000, or AVK for short, provides the ideal direct-to-garment solution for large sized t-shirt printing businesses or expanding businesses.
This robust dual-pallet digital printer with dual-bridge system and integrated humidity control system has a non-stop production workflow enabling parallel file loading and printing.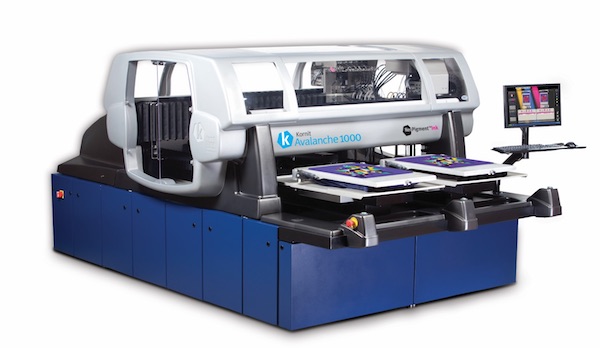 Featuring dual-pallets, and a 1.5 litre bulk ink system, the Kornit Avalanche 1000 is built for 24/7 operation.
Kornit Digital will be demonstrating its latest technology and digital textile printing solutions at FESPA Digital 2016, from 8-11 March in Amsterdam.
Don't miss the opportunity and register for free to attend FESPA Digital 2016 using the promotional code APOZ0101.
Interested in joining our community?
Enquire today about joining your local FESPA Association or FESPA Direct