Industry
Agfa Graphics to showcase LED Hybrid Printer at FESPA Africa 2019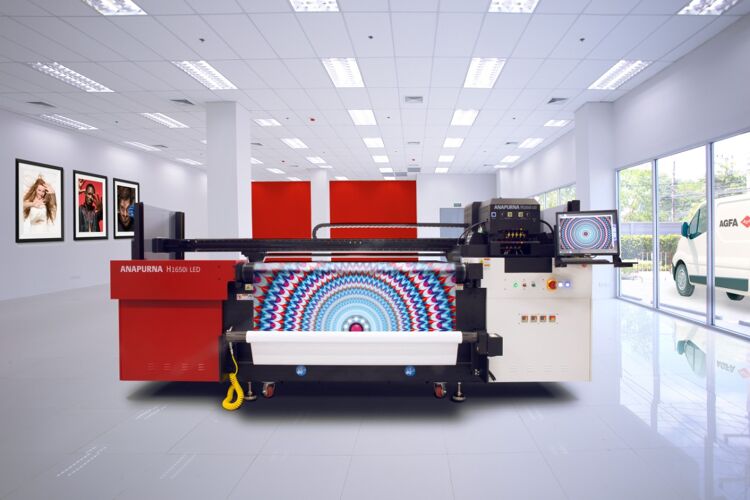 Agfa Graphics South Africa will exhibit the Anapurna H1650i LED hybrid printer at FESPA Africa 2019 and Sign Africa from 11th – 13th September at the Gallagher Convention Centre.
The Anapurna H1650i LED is a new 1.65m wide hybrid printer. The printer was designed as an accessible and cost-effective production tool that combines the latest LED technology with the high-quality output of Agfa Graphics.
Agfa Graphics Product Manager, Philip Van der Auwera comments: "The hybrid Anapurna H1650i LED printer was designed as a robust, qualitative and versatile entry-level option for wide-format print service providers. Although smaller, it is equipped with features normally reserved for higher-end printers, such as automatic head height measurement, crash prevention and an anti-static bar, thus offering the very best at a reasonable price. Of course, the Anapurna H1650i LED is driven by Asanti as well, which adds to the resulting high-quality and consistent prints."
The latest addition to the Anapurna LED series is a smaller version of the popular Anapurna H2050i LED printer, with which it shares several features and benefits. Like the older model, the new Anapurna prints on rigid and flexible media by means of LED curing, resulting in a lower cost of ownership. It combines this with Agfa's award-winning imaging quality, ink-saving thin ink layer technology and perfect white ink printing reliability.
FESPA Africa, South Africa's largest dedicated print and signage exhibition returns to the Gallagher Convention Centre during the 11-13 September 2019. Conveniently co-located with Sign Africa, Africa Print, Africa LED and the Modern Marketing Expo's you can reach hundreds of leading exhibitors showcasing the latest developments in technology, equipment, consumables, solutions, software and more. Register now for your chance to be inspired and discover an explosion of possibilities.
Interested in joining our community?
Enquire today about joining your local FESPA Association or FESPA Direct