Features
What is the potential for single pass digital heads?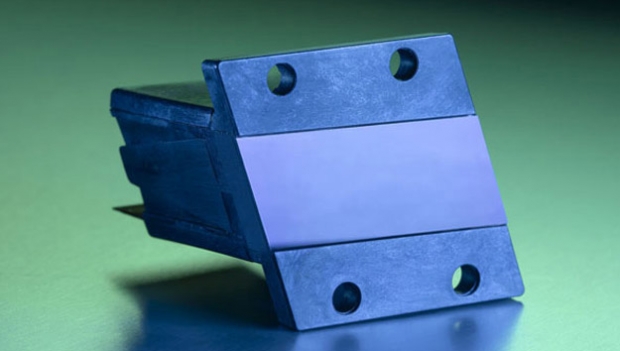 Could new print heads shake up the market or will Memjet heads dominate full-width arrays? Simon Eccles looks in to the technology coming to market.
For once a hyperbolic headline may not be as overblown as it looks. "HP disrupts production printing market with new large-format PageWide technology," said the press release. Yes, it could well do, even though the company won't be shipping anything for at least another year.
Earlier in 2014 HP showed its disruptive abilities when its president and CEO Meg Whitman hinted that the company was looking into re-entering the 3D print market that it exited in 2012: share prices of the main established suppliers 3D Systems and Stratasys dropped and have kept dropping, although admittedly their meteoric rise in the previous year was at least partly due to unrealistic mass-media hype around all things 3D. Those share prices are likely to remain in limbo until HP tells us what it's actually planning, which it says will be by the end of October.
Unlike 3D, HP is already saying concrete things in public about PageWide, though leaving some pretty significant gaps too. This will be a new scalable printhead technology that will allow high speed single-pass printing at 1,200 dpi, in widths up to 40 inches (1,016mm) and perhaps up to 60 inches (1,524mm) in future. Throughputs of 20 to 40 A0 sheets per minute are predicted, though continuous throughputs will be less because the heads need periodic stops in a "service station."
The company is aiming the machines at the reprographics market that currently uses a lot of LED toner printers for monochrome. It also has its eye on sign and display applications, though initially it won't be building special models for these.
Such reprographics printers will almost certainly be HP's answer to the Memjet single-pass wide format head technology that's already been adopted by Canon/Océ, Fuji-Xerox and RTI Digital (see the recent FESPA story). They are already offering fast colour inkjet printers into the reprographics, plan and poster markets. Xanté uses the 42 inch Memjet array for its Excelagraphix 4200p fast sheet-fed cartonboard and corrugated printers.
The big difference is that HP will use pigment inks, where the tiny Memjet nozzles only permit dyes. However Memjet says it's aiming to release a new head system that takes pigment ink in the next year or so, so that may be ready by the time HP's first PageWide models reach the market.
This begs the question "what took HP so long?" The company has been making wide arrays since 2006, building them not only into the single-pass multi-million euro T-series inkjet web presses after 2008, but also lowish-cost office and desktop MFPs. The new PageWide heads will allow it to build wide format printers that will outperform and/or undercut the Memjet OEMs. If they don't, why would HP bother to compete rather than simply buying out Memjet and its patents?
New shapes
The first two generation of HP single-pass arrays were different configurations to the new one. The original single-pass departmental printers and T-series inkjet web presses used the 4.5 inch wide TIJ4 heads. The T-series web presses can go up to 42 inches (1,066mm) wide in the largest T400 models. In 2013 HP introduced the 8.57 inch PageArray head technology, for single-pass A4 printing at up to 70 full colour A4 pages per minute, in the Officejet Pro-X series MFPs. This is even faster than the 60 ppm of Memjet's A4 document printers.
The next generation HP PageWide heads due in 2015 will use new 5.08 inch (127.5mm) arrays, holding two staggered and overlapping rows of three of its thermal "chips" (which HP calls dies in this context), making six per head.
The ends of the heads are stepped in what HP describes as an S-shape. Think of the way Lego bricks are assembled by overlapping a couple of lines of bricks, and that's pretty well the way the HP heads will fit together to make a scalable array of virtually any width. To make a 40 inch printbar you need eight heads and HP says that the scalability is suitable for narrower or wider formats.
A 40 inch configuration will generate up to 3.7 billion drops per second, which is vastly more than the 0.2 billion of the recently announced Designjet T7200 with a conventional multi-pass head carriage. A Memjet 42 inch array generates something like 3.5 billion drops per second.

HP is already building 1.0m single-pass arrays into its mighty T410 inkjet web press, running at up to 244m per minute. The eventual PageWide printer will be a lot smaller and more affordable.
Each chip has four channels, so presumably the heads will be jetting 2xCMYK for greater colour density. The four-colour print zone is very compact, reducing the risk of misregister and paper handling problems. Each of the 5.08 inch heads will contain 23,344 nozzles (6,336 per channel), for a 1,200 dpi native resolution. It's not as high as Memjet's 1,600 dpi, but it seems adequate for high resolution graphics.
All the drops from each PageWide die are printed in a single pass and within about 5 milliseconds at typical media feed rates. HP says: "So, all ink interactions are wet-on-wet, and this is a challenge for ink design to control colour bleed, feathering, and mottling in area-fills and images."
Another challenge with single-pass printing is blocked nozzles, which will give an obvious missing stripe along the print. HP says that PageWide printheads and inks are designed for continuous running of up to ten minutes without visiting a "service station" for a cleaning cycle. During printing both passive and active nozzle substitution will compensate for any non-firing jets that are detected (essentially by firing adjacent nozzles to fill the gaps).
What prospect for single-pass solvent?
You can only do so much with aqueous inks. The HP inks are intended for use with bond paper, vellum, thick bond paper, low-cost photo papers, poster papers, natural tracing papers and polypropylene.
What would really shake up the wide format market would be a single-pass eco-solvent or UV printer to print on plastic media. That's not going to come with PageWide as its thermal heads are limited to aqueous inks. On the other hand HP's water-based Latex resin-based ink, that it pitches as an alternative to eco-solvent for outdoor and indoor use, does run in thermal heads.
A wide format single-pass piezo array that could handle any ink type is perfectly feasible. Piezo heads cost a lot more than the thermal types used by HP and Memjet, but they have much longer working lifetimes too.
It's just possible that we'll see something like this later this year from OEMs that use Fujifilm Dimatix's 1,200 dpi Samba piezo heads. These have angled ends so the heads can be butted together in contact, to form arrays of any width. The nozzles in the angled ends overlap with the next head to form a seamless continuous strip.
Until recently Sambas have been confined to Fujifilm's own 720mm wide B2 sheet-fed presses, the Jet Press720 and F. Heidelberg is also working with Fujifilm on a sheetfed inkjet press that will use Samba heads. However, according to Bailey Smith, director of business development at Fujifilm Dimatix, a number of other OEM users are due to announce products this year. He hasn't said if these will be wide format applications or add-on modules for hybrid production lines, but wide format is at least a technical possibility with Samba.
On the other hand an argument against Samba's cost-performance suitability for wide format is that Fuji-Xerox could presumably have used it in its DocuWide 42 (sold by Xerox as the IJP 2000), but went for a Memjet array instead. Durst also chose Dimatix Q-series heads rather than Samba to build a very large (but not single-pass) array in its latest Rho 1300 family of UV presses.
In addition to head costs, a hypothetical high speed solvent/latex printer would have chemical and curing challenges that are not the case for fast aqueous or UV. You need a certain amount of time for solvent to bite into plastic media and bond to the top layers before you heat it to flash off the water or solvent.
Latex works slightly differently but again needs time and heat for the emulsified resins to activate and bond.
For a fast machine this requires an extended length between pre-heaters, printheads and driers, meaning a larger footprint. Putting a lot of media through in a hurry means you'll have to use either very high heat (which limits the substrates) or very long driers, which again take up space. Either way, all that heat takes a lot of energy.
Water needs a lot of heat to dry too, but Memjet (and presumably HP) get around this by only using very small ink drops. Memjet generates 1.5 picolitre drops, which evaporate quickly and don't buckle the paper, so you don't need exotic coatings. HP is a little vaguer about what it's actually doing, but says its printhead and ink combination "regulates the speed and penetration of Original HP pigment ink to accelerate drying and to control dot size, feathering and colour-to-colour bleed for high-quality prints." It also says it can use low cost photo coated papers for "graphically rich" work.
With solvent inks, you also need a certain volume of solvent to activate the dissolving process on the media before it evaporates, which may also mitigate against a high speed single-pass solvent printer that relies on minute drops.
Single-pass piezo configurations certainly work for UV cured inks and are already in use for industrial applications such as ceramic tiles, laminate claddings and floor coverings. Xaar and Fujifilm Dimatix heads are commonly used there. Narrow format digital label presses are also single-pass, most often with UV inks. However, all these types of printer are specialised and expensive and so far nobody has built a single-pass wide format UV printer for more general-purpose sign, display and graphics.
Solvent-UV hybrid inks are starting to appear in multi-pass printers. These might work nicely with a single pass configuration, as they don't use a lot of solvent so there's less of a heat drying issue. You need a full-width UV lamp array though, which can be expensive for the sort of energy needed on a fast printer.
It's too early to say how big a part single-pass will play in wide format printing. On the face of it, replacing precision engineered moving head carriages with what are essentially solid-state page-wide arrays, makes a lot of engineering sense.
However, for now, wide single pass arrays cost more to build than using a small number of heads for overlapping passes. Also the overlaps both cover up a multitude of quality sins, while the ability to vary the number of passes gives a lot of speed versus quality choices. As we've seen, going very fast may not be feasible for some of the most popular ink/media combinations either. So, can HP really disrupt the market?
Perhaps, in the sense that HP is so big that it's got the marketing clout to make people sit up and notice. But unless it proves to be either really cheap or it eventually runs Latex inks, PageWide is unlikely to extend the single pass concept much further than the Memjet OEMs are doing already.
Interested in joining our community?
Enquire today about joining your local FESPA Association or FESPA Direct