Features
What are the latest opportunities in Promotional Print?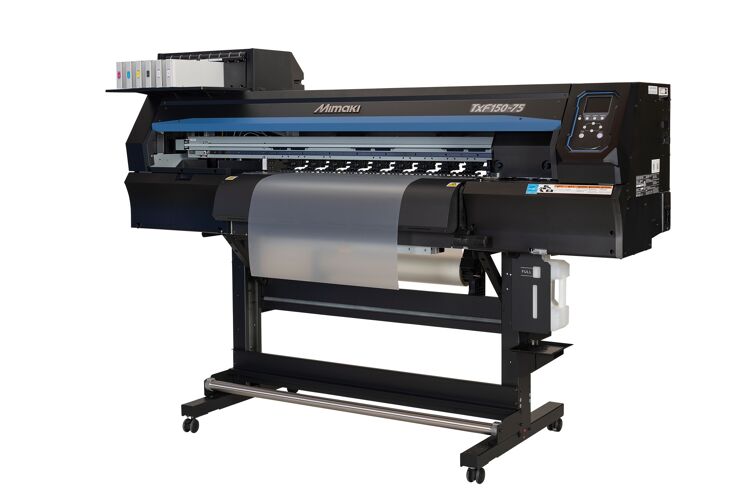 A market that has experienced significant growth in recent years, Rob Fletcher takes a closer look at promotional print to find out more about the opportunities in this sector and what print service providers can do to capitalise on rising demand.
What perhaps makes promotional print such an attractive prospect for print companies is the sheer size of the market and the range of work on offer. From smaller items such as pens and pencils, up to bags, clothing and even outdoor products, the scope of work in this sector is seemingly never ending.

One of the primary challenges for print service providers (PSPs) is ensuring that they have the right sort of equipment in place to tackle this work. Can your machine print on the material you will be working with? Does your printer run the requested ink type? These are some of the questions you need to be asking yourself.

With this in mind, FESPA.com speaks with two major manufacturers in the market to find out what PSPs should be looking at when taking on new work in this area and the kit they could consider adding to their production line-up to support their operation.
Increasing market for digital textile print
Up first to offer advice and guidance is Phil McMullin, head of sales for Pro Graphics at Epson UK, who said one factor to consider in this sector is customisation, which is driving demand for certain products and services.

According to Smithers' The Future of Digital Textile Printing to 2026 survey, more than one third of consumers are interested in personalised textile products and will pay a premium for them. It predicted digital textile printed volume will increase 13.9% at a compound annual growth rate (CAGR) from 2021 to 2026, to reach 5.531 million sq m annually. Throughout the same period digital textile printed value will increase by 12.7% CAGR to 6.951 billion annually.

"The broader dye sublimation printing market is reportedly set to grow at a CAGR of 9.9% to reach €14.1bn in 2027 says The Future of Dye Sublimation Printing to 2027 from Smithers. It found, in 2022, the world market reached a projected €8.8bn, inclusive of printing to hard surfaces, which accounted for some 44% of that figure," McMullin said.

"Among the drivers highlighted were the increasing use of web-based print commissioning, and the desire to reshore and localise textile supply chains. For 2022 total demand for dye-sub printing of apparel was €3.78bn and it has one of the strongest growth predications through to 2027."

Keeping this in mind, McMullin picked out some of the areas PSPs could target within this market. Referring back to Smithers, the report predicted rapid growth in digital textile production from 2021 to 2026 as the overall sector recovers from the global pandemic.

"Other industry-shaping drivers include reshoring, as local production can reduce transportation as part of an increased focus on sustainable practices," McMullin said. "Supply chains can be reviewed to deliver the right quantities at the right time.

"Meanwhile, an on-demand business model delivers greater control of production in terms of quality, turnaround times, cost, and profitability. It eliminates the reliance on mass production, shipping, and storage and results in very little waste going to landfill or being sent abroad for disposal.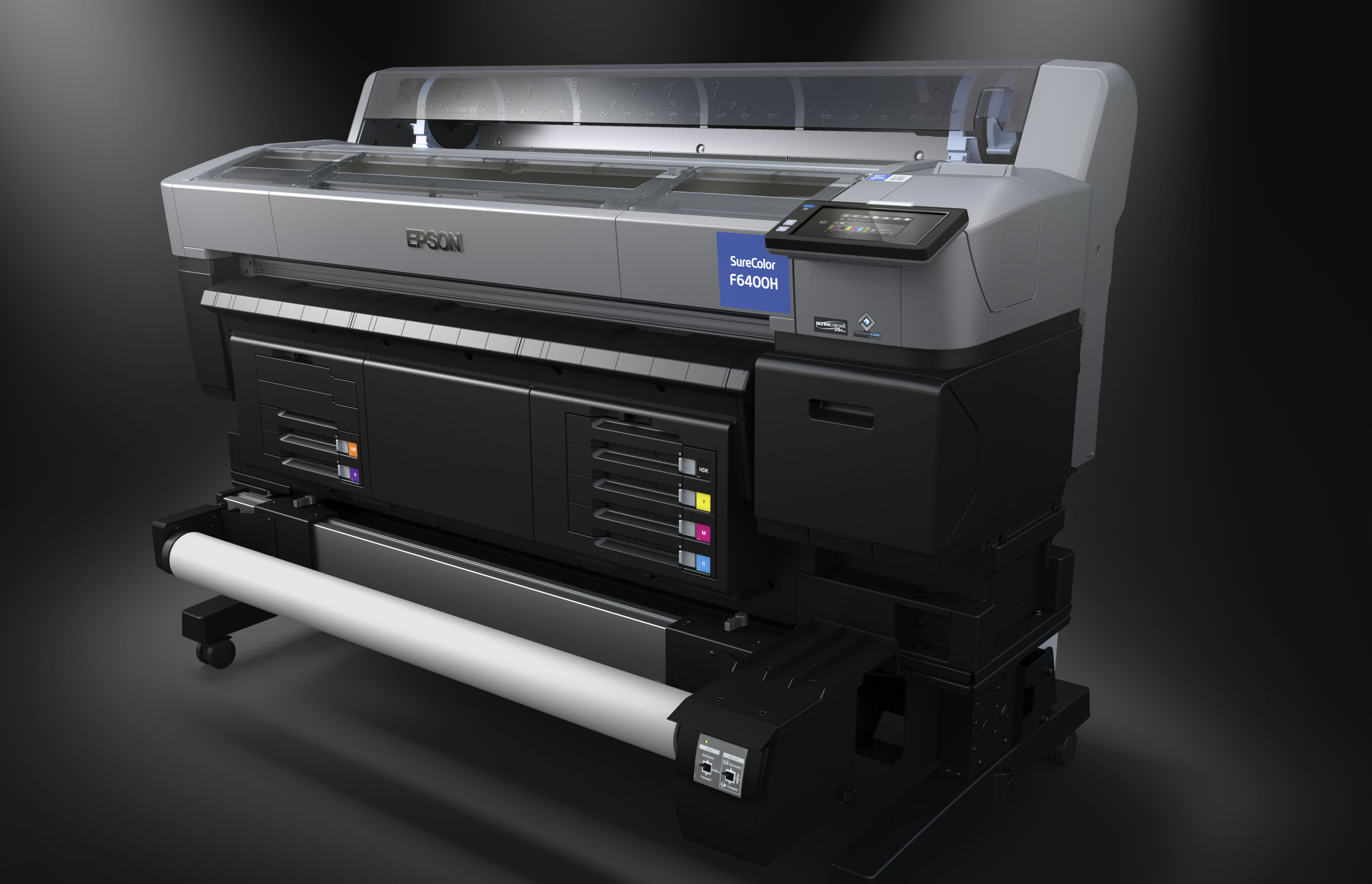 Caption: The Epson SureColor SC-F6400 runs at up to 680sq ft per hour at widths of 44 inches

"In addition, when it comes to sustainability, on-demand printing produces a low carbon footprint in comparison to traditional production. For textiles it can reduce water and electricity consumption and offer creatives the flexibility to customise designs and produce exact quantities on demand."

So, what does Epson have on offer to help? Epson launched its SureColor SC-F100 A4 dye-sub-unit at less than £400, enabling first entry into the market with A4 size prints. It was developed for small businesses and start-ups looking to expand their product offering into the promotional goods sector where space is at premium.

For those with higher growth demands, McMullin pointed to the flagship, 255sq m/hr SureColor SC-F10000 76in wide-format printer, saying it was designed for high productivity, speed, and reliability.

"Every component of this dye sub printer has been specially developed, not only to enhance the user experience, but to help increase output, improve efficiency, and lower costs," he said.

There is also the Epson SureColor SC-F6400, which runs at up to 680sq ft per hour at widths of 44 inches, which McMullin said makes it "perfect" for the production of high-quality fabric sportswear, apparel, promotional items, soft signage, and accessories – all of which have a place in promotional print.
Identifying a niche
Another leading manufacturer active in this area is Mimaki. Arjen Evertse, general manager of sales EMEA at Mimaki Europe, said the market is already highly competitive and diverse, with a wide range of players offering everything from traditional screen printing to digital printing and direct-to-garment printing. However, Mimaki does expect the market to continue to grow in the coming years as more businesses recognise the value of using promotional products to boost brand awareness and drive customer engagement.

"There are several potential areas that printing companies can target in the promotional printing market, depending on their specialisation and expertise," Evertse said. "By identifying a niche that aligns with their strengths and strategies, they can differentiate themselves from the competition.

"The most obvious areas are corporate branding and event marketing. Many businesses rely on promotional printing to create branded merchandise for their employees and customers, such as t-shirts, hats, and bags. Tradeshows, conferences and other events also offer opportunities for businesses to give away promotional products to attendees.

"With the rise of e-commerce, printers can also look into setting up their own online shops to market their products directly to customers, tapping into the growing demand for personalised merchandise and on-demand printing.

"Additionally, promotional printing can also be used to create small batches of custom product packaging, which can help brands stand out from their competitors."

As to how Mimaki can help, Evertse said the Mimaki UJF series UV LED flatbed printers are the "perfect: solution for anyone looking to produce high-quality promotional materials. He said their innovative design and advanced features mean they have become Mimaki's most popular products in this space.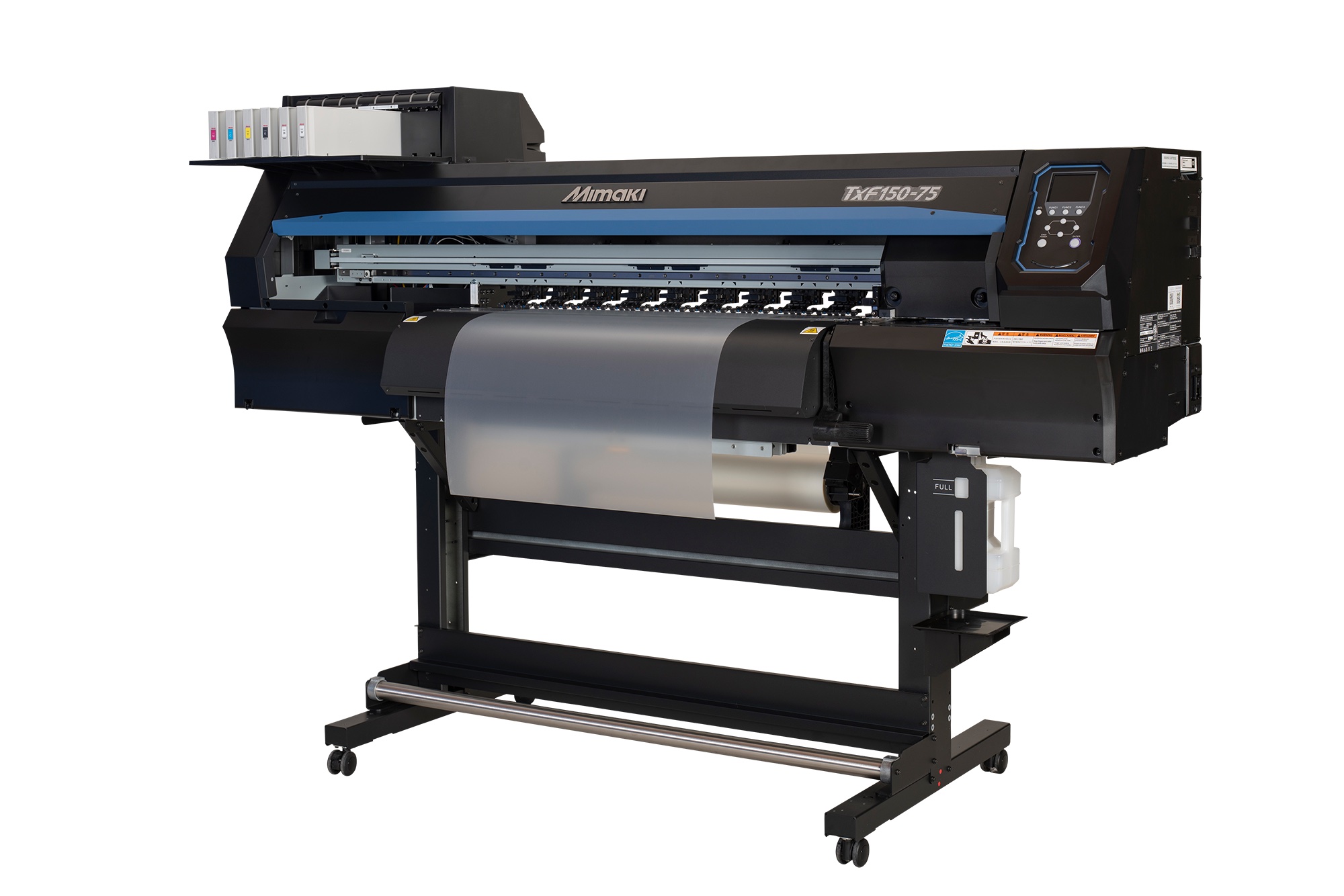 Caption: The new Mimaki TxF150-75 direct-to-film inkjet printer will be shown at the FESPA Global Print Expo 2023

In addition, Mimaki recently launched the new Mimaki TxF150-75 direct-to-film (DTF) inkjet printer, which we will be shown live at the FESPA Global Print Expo 2023.

"This innovative printer utilises a heat-based transfer method, making it ideal for creating premium, customised merchandise, sportswear, and other promotional textile applications," Evertse said. "The DTF printing process is easy and affordable, providing a fast and effective way to decorate apparel, particularly T-shirts."

Although already a busy market, there is certainly room for expansion with the promotional print space. By taking on new kit to strengthen your offering and targeting key growth sectors, your business can go from strength to strength.

Visit Mimaki and Epson at FESPA Global Print Expo 2023 Europe's leading printing and signage exhibition will reunite key industry professionals, allowing them to discover new perspectives with face-to-face business, accessing the latest innovations and trends within the printing sectors, all whilst enabling valuable networking and business building opportunities. Visit from 23rd – 26th May at Messe Munich Germany. Register now and use promo code FESJ304 to receive a €30 discount and only pay €50 for your entry ticket.
Interested in joining our community?
Enquire today about joining your local FESPA Association or FESPA Direct