Features
What's new in vehicle wrapping?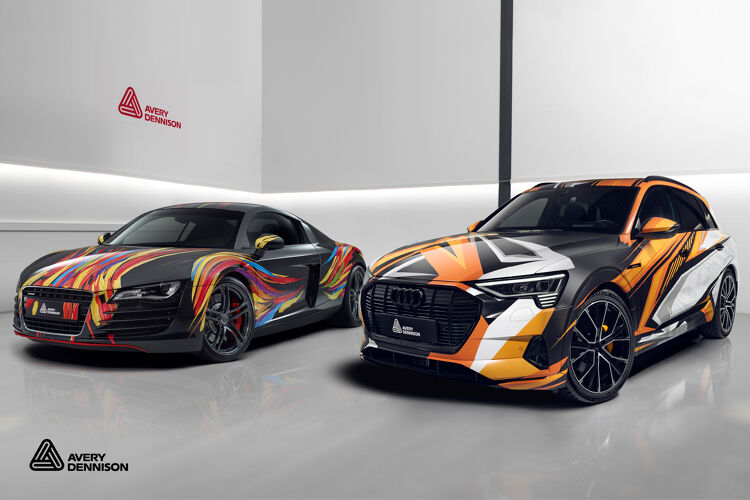 With innovation in the vehicle wrapping market showing no signs of slowing down, FESPA.com takes a look at how the latest materials can help bring even more creativity to this vibrant secWith innovation in the vehicle wrapping market showing no signs of slowing down, FESPA.com takes a look at how the latest materials can help bring even more creativity to this vibrant sector.
While all sectors of the industry were impacted by Covid-19 during the past year, one area that has remained vibrant in terms of creativity and the amount of work available is vehicle wrapping.

Already established as one of the most colourful markets in the industry, vehicle wrapping continues to go from strength to strength as companies working in this area come up with new and innovative ways of decorating vehicles, using films to transfer incredible designs to all means of travel.

From cars, vans and lorries, to boats, planes and trains, the type of work on offer in this sector is both wide-ranging and plentiful. Here, FESPA.com takes a look at some of the latest materials available to those active in this market and analyses how these can help push the boundaries of vehicle wrapping even further.
Putting quality at the heart of your work
Hexis is one of the top suppliers when it comes to wrapping materials, offering a wide range of solutions for projects of all shapes and sizes. Thibault Veuillet, application division manager at Hexis, said while there has been a decrease in activity in the wrapping market as a result of Covid-19, there is still plenty to get excited about in this sector.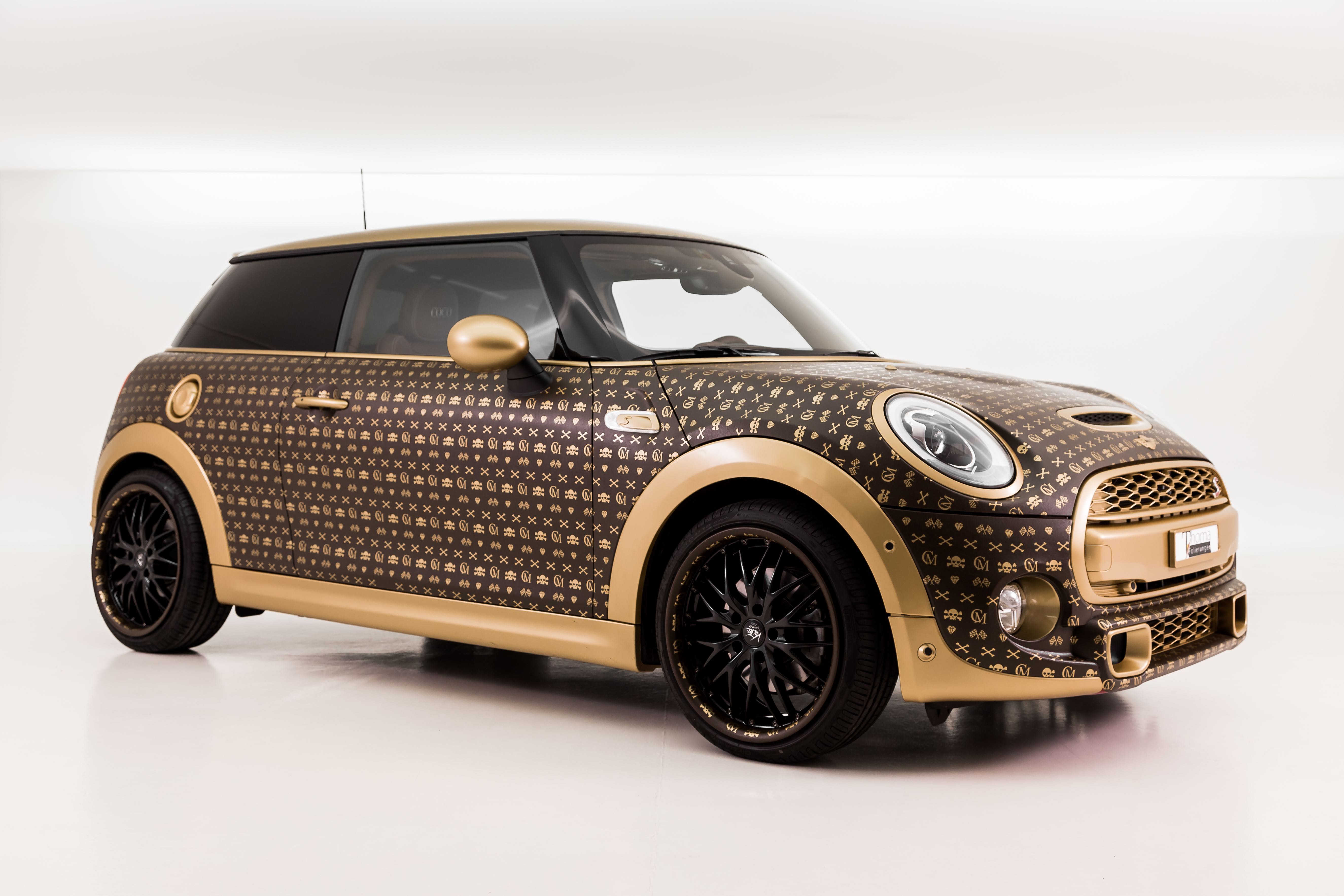 Caption: Hexis has a wide range of films on offer for use in vehicle wrapping jobs (Picture: copyright Thoma Werbetechnik).

"Stores and entrepreneurs are spending less budget in this sensitive period; but on the other hand, the colour change is much less impacted and still knows the same craze," Veuillet said.

"We are working on a whole range that will come in many colours, with various and varied textured effects."

In terms of advice to those operating in the sector and also companies thinking of moving into vehicle wrapping for the first time, Veuillet said it is critical to work with quality and trusted materials if you want to achieve a high level of output in your work.

"Hexis puts quality at the centre of our concerns during the manufacture of our adhesive films, and that is why we are known worldwide," Veuillet said.

"The film and colour chosen by the customer must be durable over time, as well as be resistant to abrasions and the adhesive must fully fulfil its role. There are all fully justified requirements that also apply to our daily lives; for example, when we buy a garment, we want it to be of quality and be sure that it will stand the test of time!"

In terms of what new materials Hexis offers, Veuillet points to THE200, a high performance polymeric film that he said is easy to apply and has both fast and easy repositionability. Other attributes of THE200 include a low initial tack, fast and accurate positioning of printed graphics, and that it is suitable for flat and slightly curved surfaces.

Also new from Hexis is Pure Zone, an anti-microbial film that has proven to be effective in helping to prevent the spread of Covid-19.

"It is excellent news that gives us hope to be able to make a contribution to the fight against this pandemic," Veuillet said.
Achieving professional results
Another leading provider of films is Avery Dennison, which has seen some level of recovery in the vehicle wrapping market in the wake of the Covid-19 impact. Esra Boro, product line marketing manager in EMENA for wrapping and signage at Avery Dennison, said as restrictions continue to be eased, it has seen more demand for fleet projects and personalisation projects with coloured wrapping films.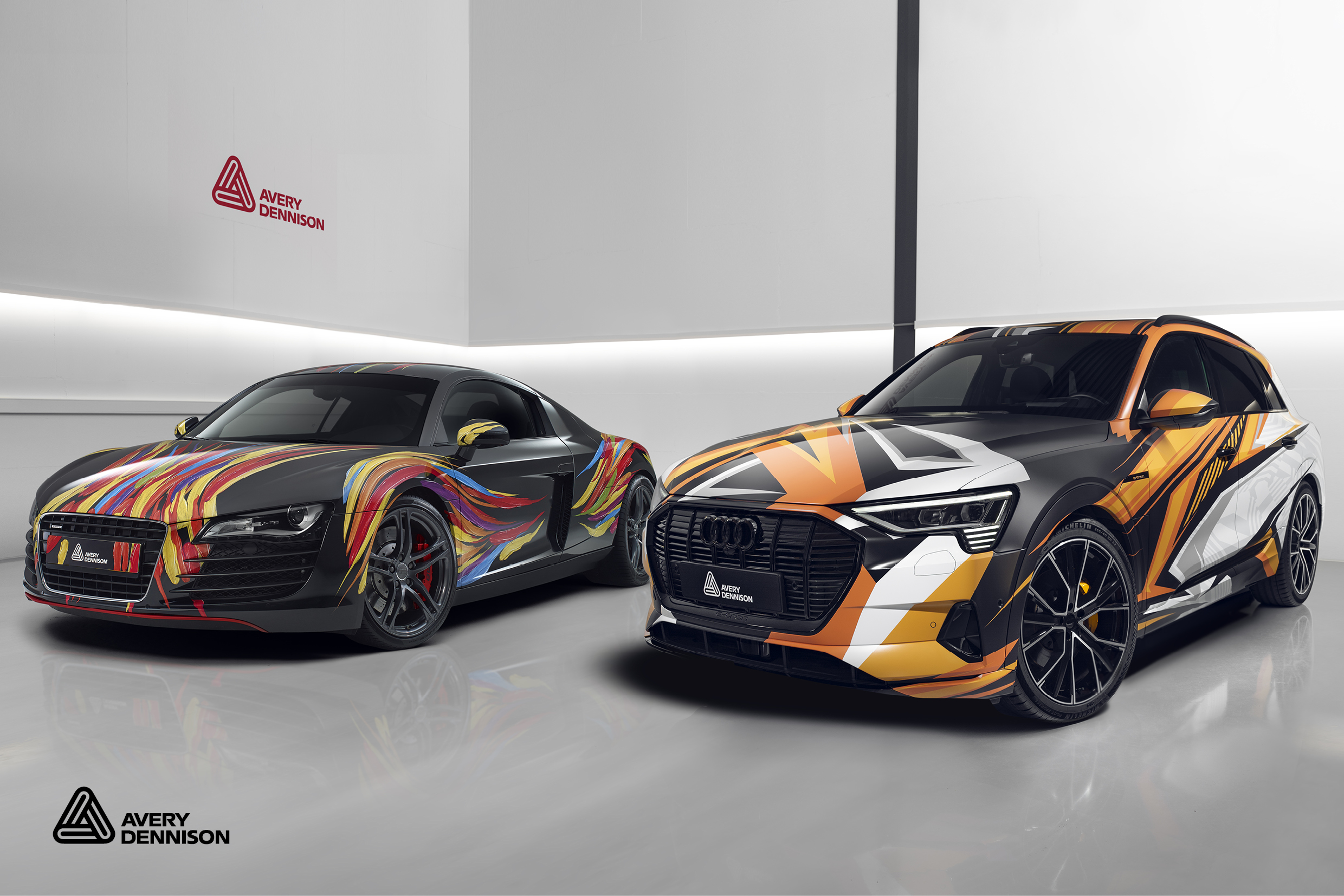 Caption: Cars wrapped using Avery Dennison's MPI1105 Speedmaster film

As demand continues to increase, Boro said it is important for companies in this sector to carefully select the right sort of materials to work with, or risk harming the quality of the final application.

"Time and money are the most important assets for a business and for wrapping film users too," Boro said. "To have a professional result in their job, cover demanding durability, printability requirements, be able to bring in the exact colour of the brand they are working for and, beyond all, be able to offer a full application solution with product portfolio, technical support and warranties are the key benefits that can come together only with selection of high quality films.

"With our high quality application solutions in Avery Dennison, we are able to provide ease of mind for our customers and they have the assurance that Avery Dennison is there to support them whatever they face."

With this, Boro draws attention to some of the latest solutions and products on offer from Avery Dennison. These include Avery Dennison SignFlex, a film for tarpaulin substrates enabling branding and advertising on curtain sided vehicles.

"We offer six unique colours for vehicle curtain markings with gloss finish; white, black, red, yellow, blue, green- white being digitally printable on all platforms, and also offer a colour matching service for SignFlex," Boro said.

In terms of vehicle protection area, Avery Dennison recently expanded its Supreme Protection Film Portfolio with new finishes and an additional 0.762m width. SPF Matt (transparent), SPF-XI (transparent gloss) and SPF Gloss Black (opaque) are high end paint protection films healing at ambient temperature.

Boro said MPI1105 Speedmaster also fast application speeds and "stunning" graphics on vehicles, even when faced with difficult curves and corrugations.

"Its low initial tack and highly conformable cast film makes finishing even the most challenging jobs a breeze," Boro said. "MPI1105 Speedmaster offers a perfectly smooth finish and is printable across all major digital printing platforms."

Finally, Avery Dennison in September last year introduced several new Supreme Wrapping Film colours, in the form of SWF Gloss Obsidian Black, SWF Satin Metallic Black Rock Grey, SWF Gloss Aqua Blue, SWF Matte Metallic Moss Green, SWF Satin Metallic Space Silver.

"All these new colours are offering superb conformability and well known ease of application of SWF range," Boro said. "Our customer can check these colours through our 3D car visualiser on our website."

Looking to what the sector can expect in 2021 and beyond, Boro has no doubt that the market for wraps of all kinds, including both printed and unprinted, will be "extremely busy".

"Personalisation of vehicles continues to be a key trend with increased need of high quality films with unique colours, effects and finishes," Boro said. "As well the ease of application and time spent on wrapping jobs stays to be on top of installers agenda."

With many vehicle wrapping materials available on the market, the message from suppliers seems to be to choose carefully. Ensure you are working with tried and tested materials that offer high levels of reliability, or risk running into all sorts of problems further down the road.

Interested in joining our community?
Enquire today about joining your local FESPA Association or FESPA Direct